It's No Surprise That Liam Neeson's New Movie Bombed At The Box Office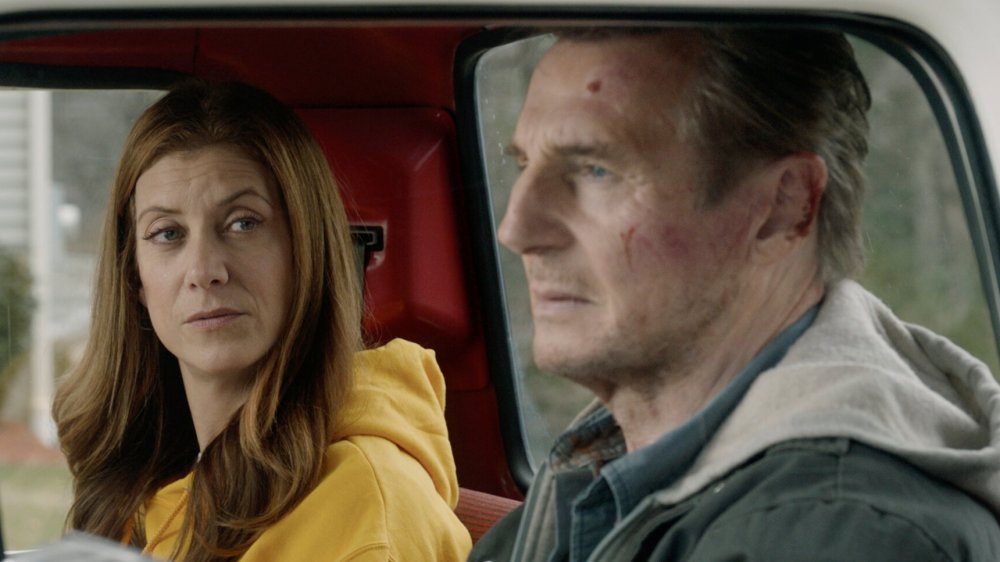 Open Road Films
Liam Neeson's newest movie, Honest Thief, couldn't con its way to a big opening weekend.
One of the few recent movies released theatrically during the ongoing COVID-19 crisis, Honest Thief casts the action star in a new thriller directed by Mark Williams, which tells the story of master thief Tom (Neeson), known as the "In-and-Out Bandit." When he decides to give up his life of crime, he turns himself into the police, only to discover that the cops have set him up, which sends him on the run. Alongside Neeson, the film boasts a pretty impressive cast, including Kate Walsh (The Umbrella Academy, Emily in Paris), Anthony Ramos (In the Heights), Jai Courtney (Suicide Squad), Jeffrey Donovan (Burn Notice), and recent Emmy winner Jasmine Cephas-Jones (Hamilton).
Unfortunately, according to The Hollywood Reporter, Honest Thief didn't steal any huge audiences during its opening weekend, earning just $3.7 million in its domestic box office debut. Here's why it's no big surprise that Liam Neeson's latest action flick absolutely bombed at the box office.
Honest Thief couldn't get moviegoers back into theaters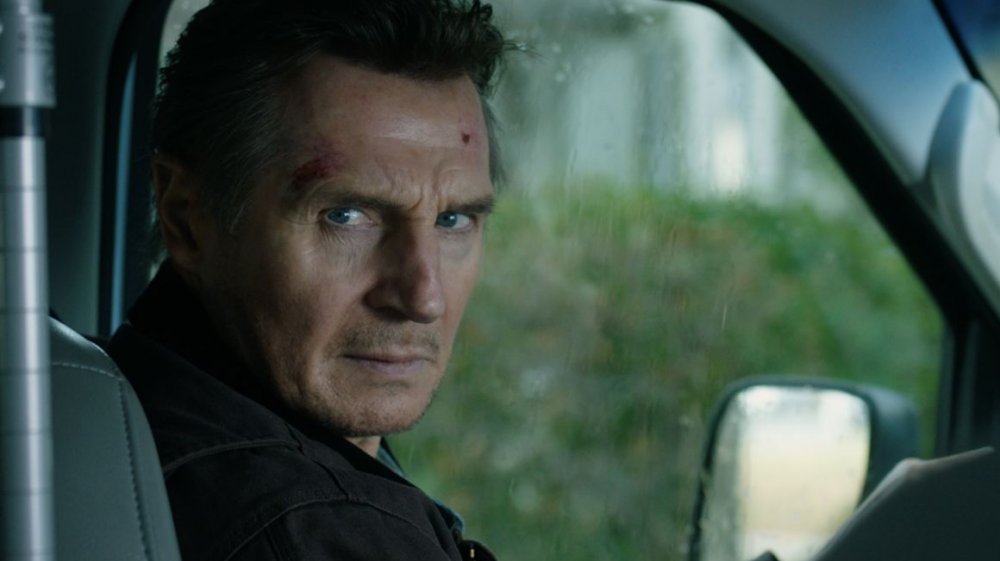 Open Road Films
Liam Neeson's star power notwithstanding, it's clear that as far as American moviegoers are concerned, it may take a Herculean effort to get them back into movie theaters. As the coronavirus crisis continues to rage across the United States — and see a resurgence throughout parts of Europe — filmgoers are exercising caution when it comes to the movies, and most theatrical releases are delayed anyway. Unfortunately for movie theaters, which have collectively struggled to survive the COVID-19 pandemic, an enclosed space provides a much easier environment for this extremely contagious virus to spread, making moviegoing risking even with masks, social distancing, and other health measures.
Only a few films have been released theatrically as the pandemic continues, including Christopher Nolan's Tenet, which earned a whopping $334 million worldwide and a respectable $50 million domestically (which is a solid gross considering the circumstances). Classic Disney re-releases, including The Nightmare Before Christmas and Hocus Pocus — which were re-released for Halloween — have also performed solidly at the box office.
However, when you stack these releases against Honest Thief, a clear pattern emerges: unless a film is highly anticipated (like Nolan's) or intellectual property audiences already know and love (like Nightmare Before Christmas), it will likely struggle to make a profit during the pandemic. Honest Thief has garnered solid audience reviews on Rotten Tomatoes, but clearly, moviegoers aren't willing to return to theaters unless they're guaranteed to see an old favorite or unlock the secrets of one of the season's most mysterious films.
We can only hope that the film industry finds a new normal sometime soon; in the meantime, wear masks, wash your hands, and maintain social distancing to protect yourself and your loved ones from the pandemic.