What Kevin Costner Doesn't Know About His Yellowstone Character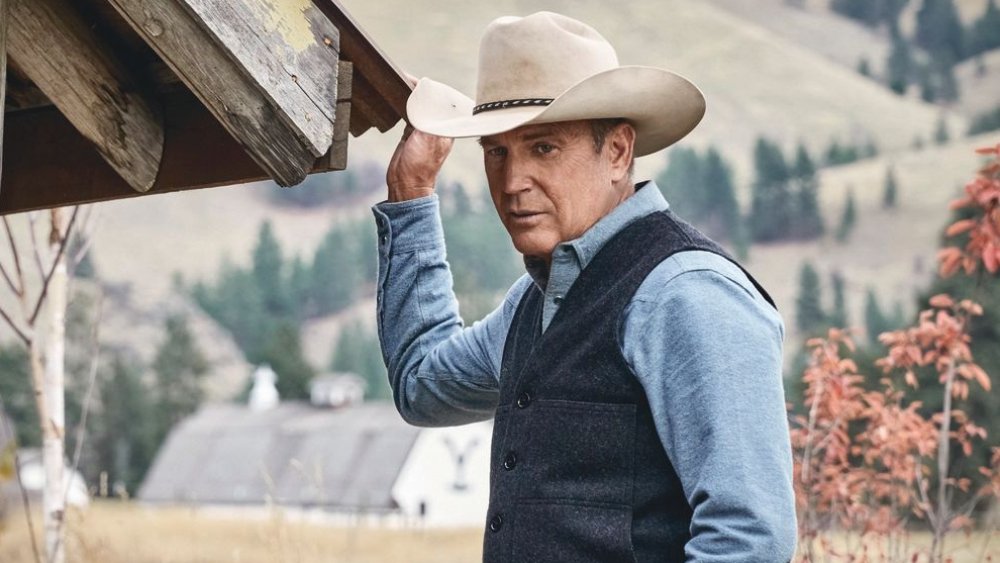 Paramount Television
If the first two season of Paramount Network's neo-Western drama Yellowstone have taught us anything, it's that we'll likely never be able to figure out exactly where the show is going from one episode to the next. A penchant for narrative nimbleness has become a bit of a calling card since the series made its debut in the Summer of 2018, and was particularly on display throughout the bracing, twist-a-minute second season. With the show's fans about to get back in the saddle for another hair-raising run of episodes in the wilds of Montana, it's clear series creator Taylor Sheridan is out to keep things interesting in season 3 of Yellowstone.
Even as viewers continue to be blindsided by Yellowstone's giddy onslaught of melodramatic moral quandaries, head-spinning betrayals, and brutal outbursts of violence, the esteemed cast of the show is apparently just as often in the dark about those twists, and that includes series headliner Kevin Costner. Yellowstone is, of course, the big-screen icon's first full-fledged television venture. Via a recent chat with IndieWire, Costner let slip that one of the biggest adjustments he had to make in transitioning from big screen to small is in the general lack of narrative details that comes with episodic television.
More succinctly, Costner admitted he'd appreciate having a little more information about his own character, Montana ranching tycoon John Dutton. "I would like to, but I'm not always privy to it, no. Sometimes with [John's] sons or wife or whatever, that's been really kept in a creative ball. That's a more vulnerable way to go through life as an actor. It hasn't been an easy adjustment for me. I don't like it too much." 
Even in the absence of detail about his character's past and future, Costner is clearly in it for the long haul with Yellowstone as the series remains a ratings juggernaut for Paramount Network.  
Kevin Costner is bent on staying true to his Yellowstone character in spite of the ambiguity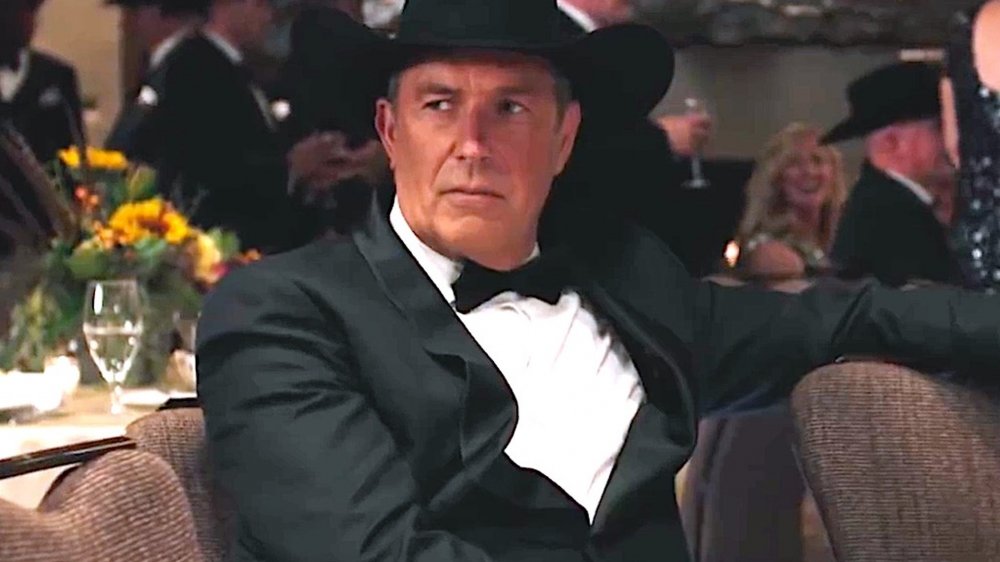 Paramount Television
In spite of Costner's frustrations with likely not knowing exactly why his Yellowstone character hates his son, Jaime (Wes Bentley), what really happened between him and his wife, or how John's story ultimately ends, ambiguity is hardly new concept in TV. In contrast to movies, which tend to tell self-contained, detail-oriented stories, the open-ended, intersecting nature of small-screen narratives encourages a certain amount of ambiguity, as even small details can have a dramatic impact on multiple story arcs. Of course, that means it's always possible a show's writing team may not have cracked key character details, themselves, yet.  
In the case of Yellowstone, it likely a combination of both, as the show's writers clearly have a firm handle on John Dutton's back story, even as certain gaps in that story have yet to be filled. It's also clear they may not yet know how, or even where, John's story ends. Despite how much details like this will affect his portrayal of John Dutton moving forward, Costner obviously doesn't have any of them, either. Regarding his approach to the Yellowstone ambiguity, Costner claims his main goal is ensure the show stays true to John Dutton no matter how his story unfolds.
"You can inform the storytellers, the creators, that, 'Look, we've just done that, and now we have to make sure we deal with it honestly. If [John] keeps making these same mistakes, people will lose faith in who [he is], even as a character. The show has to watch out for that. If you just keep repeating yourself, then it's like a friend you want to like, but you don't respect them. If you start doing things different than that, then [the viewers] don't believe you."
The one thing we can confirm amid all the melodrama, uncertainty, and narrative noodling, is that Yellowstone really does remain authentic. Like Kevin Costner, we cannot wait to see where John Dutton's story goes next.