The Yellowstone Season 4 Casting Call That Has Fans Talking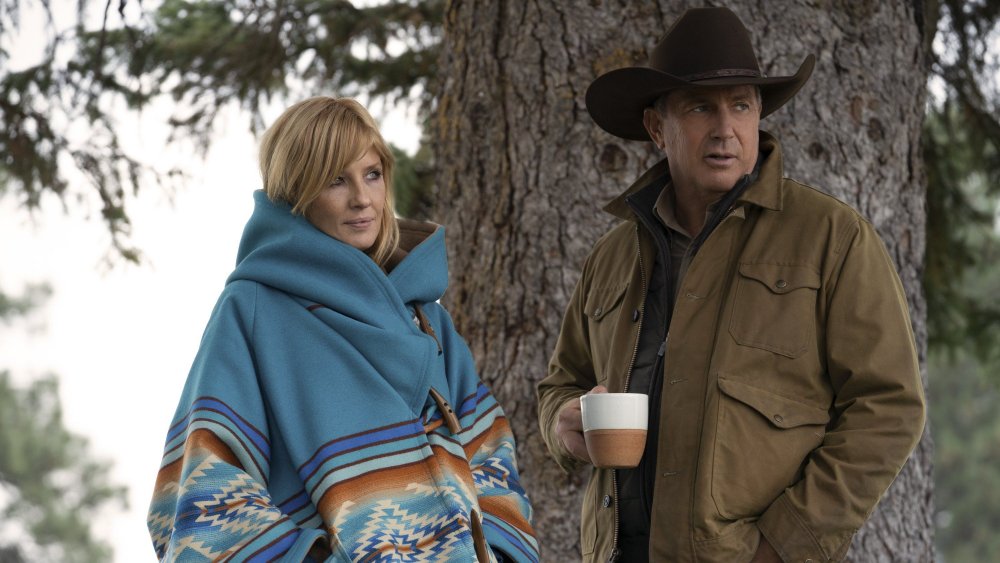 Paramount Network
After the literally explosive season 3 finale, Yellowstone fans are eager to start putting together the pieces of what they can expect going into the neo-western drama's fourth run. Reddit is awash with speculation and rumor, and fans have been using every scrap of information they can get their hands on to try and figure out what's going to happen next for the Duttons.
One recently unearthed clue has spawned a number of different theories. Reddit user heysustakethewheel started a thread to share a casting call they discovered that appears to be for the fourth season, which is shooting in Montana. Under the "Seeking" section of the listing, the production described what they are looking for: "Caucasian twins can be boy or girl ages 0-6 months." In other words, it looks like someone on Yellowstone is getting a new baby... maybe.
First, it should also be noted that while the casting call is for twins, it's likely that the role itself is just one child. Casting twin child actors to play one part is a not uncommon practice for productions looking for a workaround to child labor laws. Two babies or one, the content of the casting call sparked a debate about what significance a baby could have on the upcoming season. Commenters chimed in and presented two very distinct possibilities for who this new Yellowstone character could be.
The baby might be Jamie's child with his ex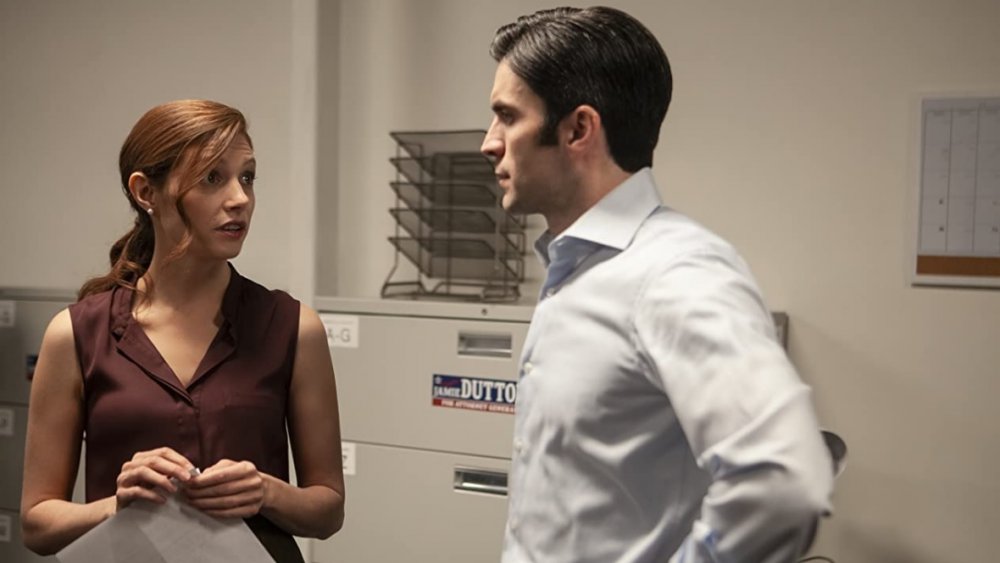 Paramount Network
The first theory that was bandied about by commenters on Reddit was that the new baby might be the result of a revelation that happened way back in season 2. User fenbaldwin theorized, "I wonder if that's Christina's baby? It seemed like the writers dropped that storyline or just forgot about it."
Fans of the show will remember Christina (Katherine Cunningham) as Jamie Dutton's (Wes Bentley) campaign manager and girlfriend, who worked with him on his unsuccessful bid to be Montana's Attorney General. She appeared frequently in the show's first and second season, but when Jamie abandoned his fledgling campaign, Christina abandoned their relationship. After breaking up with Jamie, she only appeared a few more times in season 2 and hasn't been seen on the show since.
However, one of her last appearances was a critically important one. During the episode "Enemies by Monday," Christina reveals to Jamie that she was pregnant with their child. Still bitter about Jamie's inability to step out of his family's shadow, Christina tells Jamie that when the child is eventually born, he'll need to choose between his loyalty to his father and his loyalty to his own family.
If fenbaldwin's theory is correct and the casting call is for Christina's newborn, that would certainly tie in with where we left Jamie at the end of season 3. After finding out that he was adopted, Jamie appears to have turned on his family. Even though the plotline of Christina and her child was dropped, it would make sense to bring her and the baby back for season 4 to make Jamie put a face to his decision.
...or the baby might be Jamie himself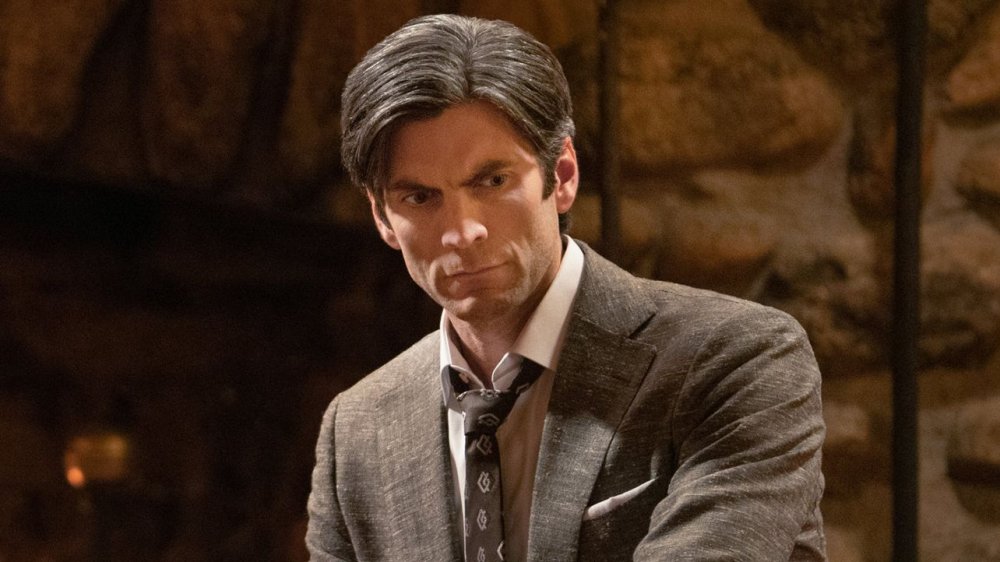 Paramount Network
The reappearance of Christina is a theory that has some sound backing, but another idea put forward by fenbaldwin sounds equally plausible. After positing that the new baby could be Jamie's, they brought up another intriguing idea: what if the new baby is Jamie himself? "This baby might also be a part of a flashback too," they wrote. "It could be Jamie as an infant."
Another user, Slashs_Hat, chimed in with some evidence to support that theory: "It would almost have to be a flashback baby or something similar, as they're only needed for 3 days of shooting." Indeed, the casting call indicates the work period would likely be between September 8 and September 11.
Similar to the Christina theory, this one would make sense considering where season 3 ended. In the finale, Jamie met with his biological father, who gave him some disturbing information about his early childhood. If the show is going to explore Jamie's adoption storyline further, that very well might include a flashback that features the wee baby Jamie, and it could also provide the opportunity for another appearance of the late Evelyn Dutton (Gretchen Mol), which fans have been clamoring for.
Those are just two theories for what a new baby in the Yellowstone world could mean. Regardless of whether the infant ends up having major narrative significance or just being a bit player, all the guessing and theorizing is half the fun anyway.