Daniel Radcliffe Wanted To Play Spider-Man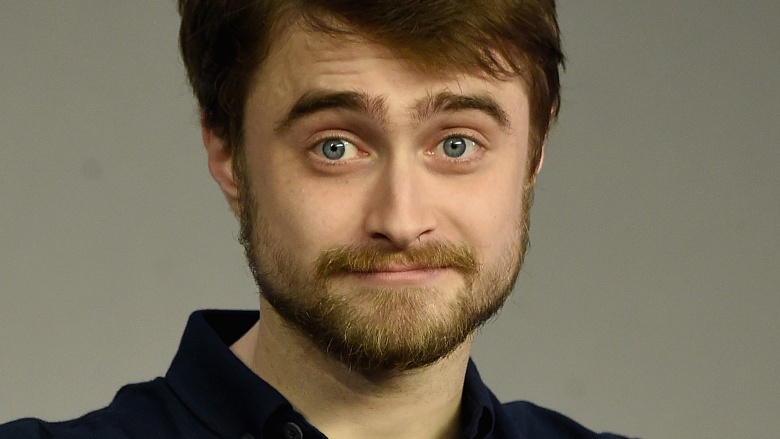 Getty Images
Even the Boy Who Lived would like to crawl up the side of a skyscraper every now and then.
Harry Potter star Daniel Radcliffe recently told the U.K.'s Metro that he "loves" superhero movies and revealed that he's always wanted to play Spider-Man. But after Andrew Garfield was removed from the role (via CinemaBlend), Tom Holland stepped in to portray the web slinger in the Marvel Cinematic Universe.
"I would've been a good Spider-Man, but the boat has sailed on that," Radcliffe said. "And I'm very happy to watch Tom Holland do it. He's fantastic."
That doesn't mean we definitely won't see Radcliffe in a spandex suit at some point in the future. He said he's still interested in a comic book movie "if it was good enough and something I was interested in."
But the long-term commitment of signing on to play a character in the MCU or DCEU might be more than Radcliffe is willing to accept. "I'm not sure if I'd sign up for something that was another seven or eight films or 10 years," he said. "But a shorter franchise, yeah.'
Radcliffe made similar remarks when he revealed he would love to play a character on HBO's Game of Thrones. "Even if they just bring me in and f**king kill me, I would be so happy to do that," he said.
In the meantime, Radcliffe took a part as a farting corpse in the quirky indie film Swiss Army Man–a movie that prompted more than a few audience walk-outs. Holland is currently in New York City filming Spider-Man: Homecoming, the first official Spidey solo flick in the MCU.
While we hold out hope that we'll see Radcliffe in a superhero movie at some point, at least he's doing better than these actors whose careers were ruined after Harry Potter.