Conchata Ferrell's Biggest Roles After Playing Berta On Two And A Half Men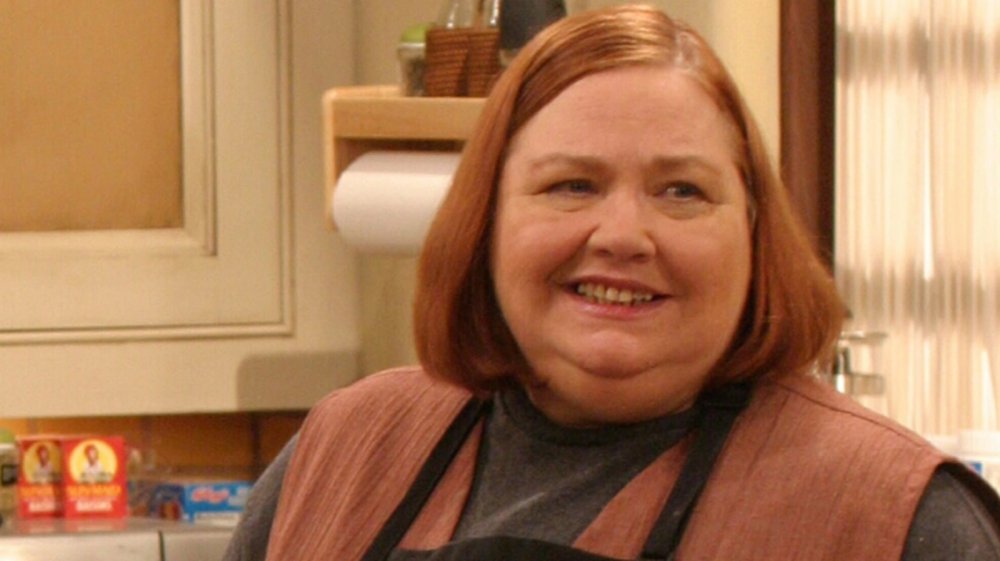 CBS
2020's rash of celebrity deaths continues, claiming the life of one of TV's most fondly-remembered faces. On October 12, 77-year-old Conchata Ferrell tragically passed away as a result of complications from a heart attack. While her demise is undoubtedly saddening, and fans across the world will mourn her for some time, now is as good a time as any to reminisce and appreciate her unmatched wit, and knack for humor, that made her such a pleasure to watch.
Ferrell is best known for her time on the classic sitcom Two and a Half Men, which ran on CBS from 2003 to 2015. There she played the wisecracking housekeeper of the two brothers, Charlie (Charlie Sheen) and Alan Harper (John Cryer), Berta, who was originally only intended to appear during a single arc during season 1. However, she showed such promise as a tentpole character on the show that she became a series regular, appearing in every season, and rarely missing an episode. As a result, Two and a Half Men grew to become, arguably, the biggest role of her career, and the one fans recognize her for most today, but it was far from the only one she took on. The series eventually saw its end, leaving its cast to find work elsewhere — Ferrell included. 
Here's a retrospective on some of the L.A. Law alumni's most notable big and small screen works following her tenure on the now-legendary sitcom.
Ferrell kept busy at the movies and on TV after Two and a Half Men concluded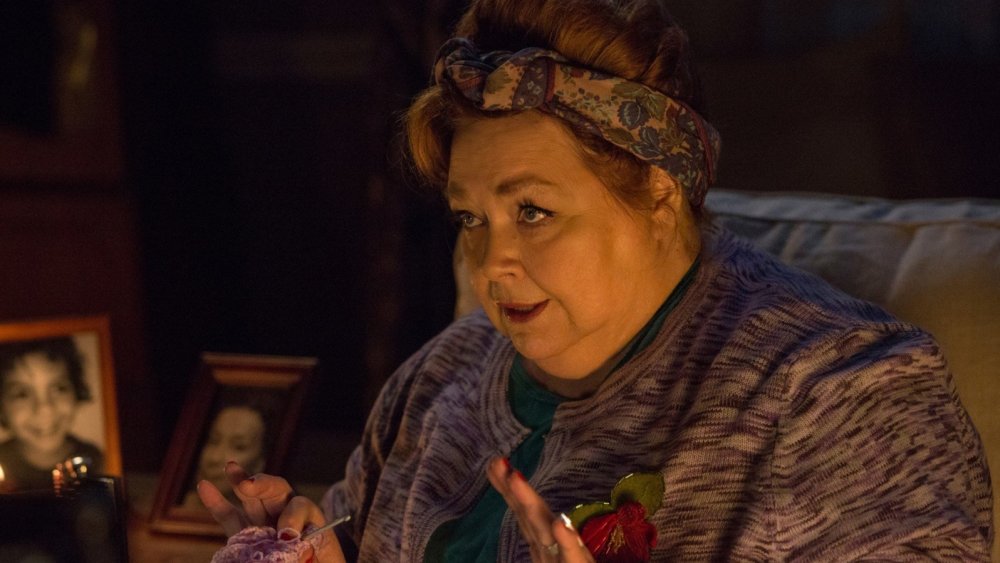 Universal Pictures
Ferrell's time on Two and a Half Men helped propel her into a handful of other TV productions. Most recently, she signed on in the role of Shirley, for a brief run on the recently canceled comedy The Ranch in 2017, reuniting with her Men co-star Ashton Kutcher. She only appeared in five episodes of the show's second season, but she brought her A-game, and reminded viewers of how entertaining she can be. A year prior, she also took part in one episode of the sitcom Grace and Frankie, making an extended cameo as Grandma Jean.
Aside from television, Conchata Ferrell also worked on a couple of big-screen productions, between retiring Berta for good and her unexpected passing. In 2015, she starred in the Christmas horror-comedy Krampus, as the peppermint Schnapps-loving Aunt Dorothy, pictured above. She also played Carmelita in the made-for-TV movie, Postal Jerks. The following year, she portrayed Mrs. Flanks in The Axe Murders of Villisca, and in 2018, she returned to the TV and Christmas movie scene for A Very Nutty Christmas. Ferrell's last appearance will arrive in 2021 for the upcoming Tyler Spindel comedy Deported, thus bookending her incredible life and professional journey. 
Though many fans will always remember her fondly as Berta of Two and a Half Men fame, it might be in their best interest to take a deep dive into her other works. Conchata Ferrell's talents knew no bounds, and any production including her on the cast list was better for it.