The Devastating Death Of Two And A Half Men Star Conchata Ferrell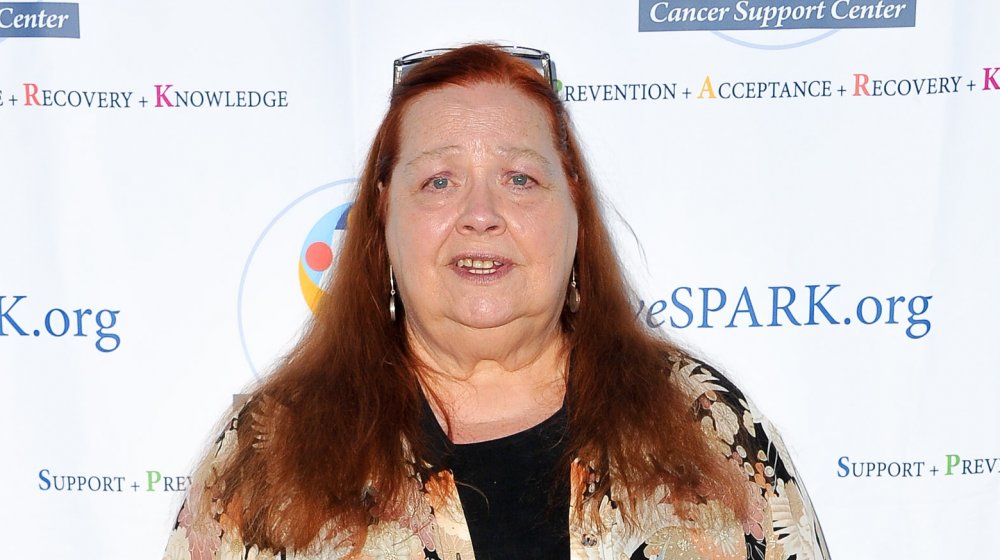 Allen Berezovsky/Getty Images
Sad news today as it has been confirmed that 77-year-old actress Conchata Ferrell has passed away. Her death came as the result of medical complications following a recent cardiac arrest. Deadline reports that she died at Sherman Oaks Hospital in Sherman Oaks, California, with her family by her side.
Best known for her Emmy-nominated role as family housekeeper Berta for 12 seasons of the CBS sitcom Two and a Half Men, Ferrell was an animated performer with more than 100 credits at the time of her passing. Born March 28, 1943 in Charleston, West Virginia, she graduated Marshall University with a degree in history education before working for the Circle Repertory Company theater organization in New York. Marshall W. Mason, the company's founding artistic director, recalled that she made her first appearance on stage playing the maid in Chekhov's Three Sisters. She would go on to make memorable appearances in Erin Brockovich and Edward Scissorhands. She was most recently seen on Netflix's The Ranch and the 2018 Lifetime movie A Very Nutty Christmas.
Co-stars pay tribute to Conchata Ferrell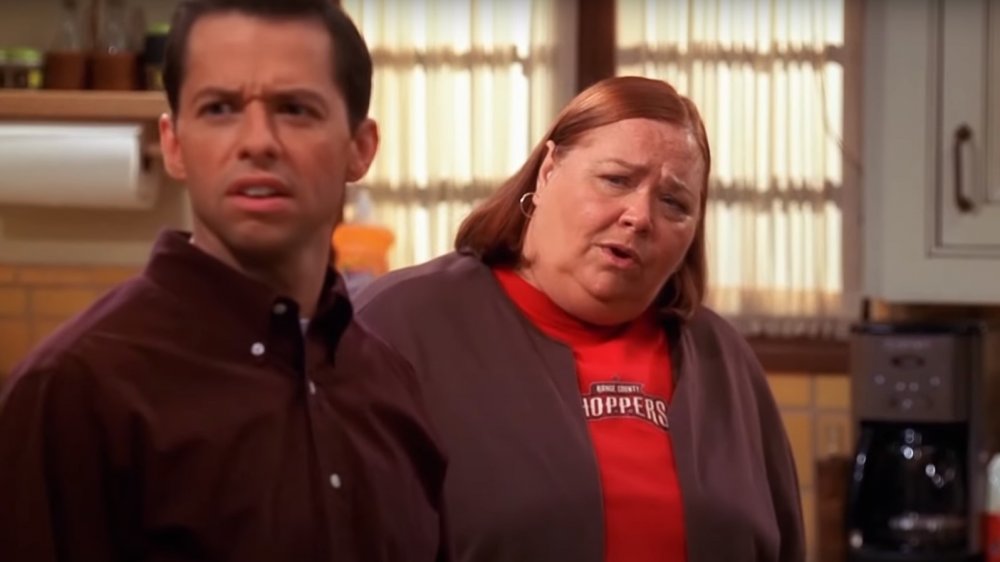 CBS
Following a recent heart attack, Ferrell was reportedly moved into a long-term care facility in July of 2020. TMZ reported that she had been held in intensive care for more than a month prior to the transfer.
Responding to the news of Ferrell's passing, her Two and a Half Men co-star Jon Cryer took to Twitter, writing, "She was a beautiful human. Berta's gruff exterior was an invention of the writers. Chatty's warmth and vulnerability were her real strengths. I'm crying for the woman I'll miss, and the joy she brought so many." Charlie Sheen, who quit his role on the show after its eighth season, also tweeted a tribute, describing Ferrell as "an absolute sweetheart," "a consummate pro," and "a genuine friend," and called her death "a shocking and painful loss." 
"Berta," he continued, "your housekeeping was a tad suspect, your 'people' keeping was perfect."
Ferrell is survived by husband Arnie Anderson, who she married in 1986, as well as her daughter Samantha. Her family has asked that memorial donations be made to the ASPCA and the Loveland Foundation, an organization dedicated to providing support to people of color.