Hidden '80s Comedy Gems You Haven't Seen Yet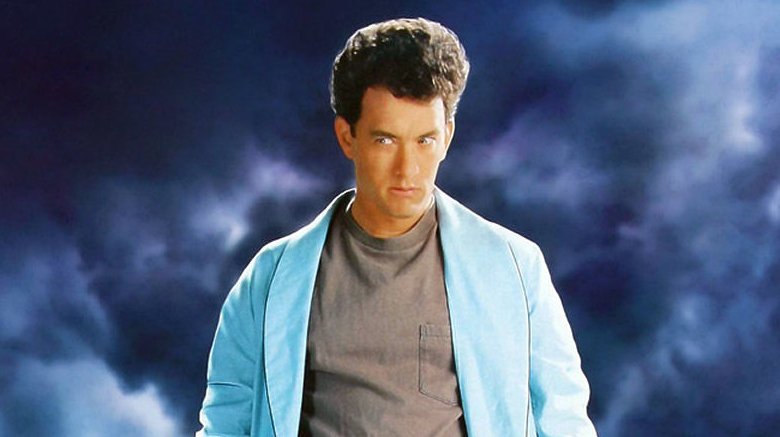 The 1980s brought us no shortage of comedy movie gold. Whether it's Eddie Murphy classics like Trading Places or Coming to America, sci-fi meets funny-guy blockbusters like Ghostbusters or Back to the Future, or sex-fueled teen romps like Weird Science or Fast Times at Ridgemont High, the decade's most popular comedies have enjoyed a secure home on late night and weekend basic cable for years... which is why you likely have no difficulty quoting half of each of those movies.
But what about those '80s gems that don't get the basic cable love? We're talking about those films that time has almost forgotten, the ones that you may have loved as a kid, but have been lost somewhere in your old VHS collection. Maybe you haven't even seen them at all. We've compiled ten lost '80s comedies that deserve another spin on your radar — just in time for busting out the Jiffy-Pop this weekend.
If you love Sister Act ...
Long before Whoopi Goldberg donned the habit in the blockbuster Sister Act films, and even before she scored Oscar gold with Ghost, she starred in a string of '80s comedy hits and misses that might not make it to the top of a "Best of Whoopi Goldberg" list.
But one that definitely deserves a second glance is 1986's Jumpin' Jack Flash. Directed by Penny Marshall, and loaded with talented actors like Carol Kane, Phil Hartman, Jon Lovitz, and Tracey Ullman, the film starts from a decidedly '80s premise: when our unlikely heroine, Terry Doolittle, is thrust into the world of high-tech, Cold War espionage, she uses her wits to save the day... and find a little romance along the way. And though there's more than a hint of political incorrectness as our African-American heroine is constantly shocking the white people whose world she's navigating, there's also some real satisfaction to be derived in watching her one-up them at every turn.
And what's a lot more fresh than the storyline? The comedy. Whether Terry is defending her NYC apartment with the aid of a giant novelty toothbrush, fighting her way into Elizabeth Arden while in a truth-serum-induced haze, or being towed down the streets of New York in a phone booth, Goldberg is on top of her game. Check out the clip above to see Whoopi employing her physical comedy prowess as her bumbling boss calls for "Larry, the heavyset guard!"
If you love The Goonies ...
Take one part Goonies, a hefty serving of Ghostbusters, and a sprinkle of homage to the classic Universal monster films, and you have 1987's The Monster Squad. It was brought to us by the same creative team that gave us Night of the Creeps — which, like Monster Squad, flopped at the box office, but found love among cult audiences in subsequent years.
Count Dracula and his monstrous cohorts — the Gill-man, the Mummy, and the Wolf-man — battle against a ragtag club of monster-film loving preteens known as the Monster Squad. Armed with Van Helsing's diary, a magical amulet, and a precociously adorable 5-year-old sister, the squad joins forces with a German holocaust survivor who helps them to read the spell that will cast the monsters to limbo. Viewers will appreciate the familiar gag of the older sister failing at reciting the incantation because she isn't really a virgin — it was totally lifted for Hocus Pocus. It's the younger sis that saves the day, even though it means she must bid farewell to her new BFF, Frankenstein's Monster.
Sure, it's peppered with gay jokes, bullies beating up overweight kids, and a 5-year-old using swear words, but at its heart it's a charming — and funny — film, with some great monster performances and pre-CGI special puppetry effects. Bust this one out next Halloween for you and the kiddos, and think about how much you would have wanted to be a member of this club.
If you love Airplane! ...
Zany slapstick comedies were all the rage in the '80s, and though the critics may not have always loved them, audiences gobbled them up. Films like Johnny Dangerously, Three Amigos, The Naked Gun, and The Police Academy franchise gave moviegoers the sophomoric physical comedy they craved, complete with sexual innuendo, broad humor, goofy puns, and plenty of poop jokes.
1984's Top Secret! was one such film. It starred a fresh faced Val Kilmer in his movie debut, displaying comedy chops he would also make the most of in 1985's Real Genius. The somewhat nonsensical plot parodies World War II films, combined with '60s teen beach musicals — and Kilmer doing his best Elvis Presley impersonation.
Top Secret! was made by the same creative team as Airplane!, and some of the more memorable moments include Omar Sharif crunched into the body of a compact car, a fantastic underwater bar fight scene, and the impressively clever "backwards bookstore" scene in the clip above, which is almost too smart for such a hilariously dumb movie.
If you love National Lampoon's Vacation ...
In the '80s, comedy stars didn't get much bigger than Chevy Chase. Hot off his brief star-making run on the first season of SNL, he went on to headline a seemingly never-ending string of hits during the decade, with multiple film franchises like the Caddyshack, Vacation, and the Fletch movies. Audiences ate up his good looks, blithely crass humor, and way with a pratfall in films that seemed tailor made for his unique brand of broad comedy.
But 1988's Funny Farm is a little different. Based on a 1986 novel by Jay Cronley, the film was directed by George Roy Hill, who took a slightly more highbrow approach than your typical Chase film. The movie tells the tale of the Farmers, a city-slicker sports writer and his school teacher wife, who abandon their city digs for a more idyllic life in the country. What they find instead is a lake infested with snakes, a corpse buried in their yard, and a town full of loonies who are anything but idyllic country folk.
With their marriage in shambles, the Farmers embark upon an elaborate scheme to sell their house and escape country life, with the aid of the townfolk (who all must be bribed). Standout moments include a lunatic mailman, a fishing expedition gone wrong, and an eating contest in which Chevy Chase unwittingly downs 31 sheep testicles. Okay, so maybe it wasn't too highbrow.
If you love Big ...
Long before he was the renowned Academy Award-winning actor he is today, Tom Hanks was that cross-dressing funny guy from the TV show Bosom Buddies. In the '80s, he racked up a string of comedy hits including Bachelor Party and Turner and Hooch, while also charming audiences with his rom-com chops in blockbusters like Splash and Big.
Taking a little bit of a departure from his typical formula, Hanks starred in this 1989 comedy thriller, set in the fictional town of Hinkley Hills. Hanks and his motley crew of neighbors fumble through an investigative mission to find the missing friend they suspect was done in by the creepy new family next door, who may or may not be murderous, Satan-worshipping villains.
Hanks does get to the bottom of the neighborhood mystery, aided by his co-stars Carrie Fisher, Bruce Dern, and Corey Feldman. Along the way there are plenty of fun scenes like Hanks accidentally blowing up a house, dogs using human femurs as chew toys, and a host of eccentric characters that make this neighborhood anything but boring.
If you love Spaceballs ...
When you think of Mel Brooks' movies from the '80s, Spaceballs inevitably comes to mind first. A mild success in theaters, it's become a cult classic among home viewers, as infinitely quotable as Brooks' earlier film hits.
But Brooks' other '80s offering, To Be or Not to Be, certainly shouldn't be ignored. It's actually a remake of an equally entertaining film from the '40s with the same title, which lampoons the Nazi regime — and Hitler himself — with wit and showmanship.
Brooks' To Be or Not to Be introduces us to the Warsaw theatre troupe helmed by Frederick Bronski (played by Brooks), and his more talented wife, Anna (played by Brooks' real-life wife, Anne Bancroft). As Bronski subjects audiences to his infamous performances of Hamlet's famous soliloquy, his wife steals off with an American G.I. who hatches a plan for the theatre troupe to go on tour, saving victims of the impending Nazi takeover of Warsaw.
Give this film a first or second look, and you'll be treated to laugh-out-loud moments including Hitler-themed song and dance numbers and top-notch performances by Brooks, Bancroft (who was nominated for a Golden Globe), and Charles Durning, who received Golden Globe and Academy Award nominations for his turn as the adorably clueless Nazi Colonel Erhardt.
If you love Overboard ...
Goldie Hawn worked consistently starting in the late '60s and enjoyed a busy film career throughout the '70s, but it was the '80s that really saw her hitting her stride as a bona fide movie star — largely due to the success of 1980's Private Benjamin. Her '80s hits like Benjamin and Overboard still get a lot of love in cable TV rotation, but some of her other gems from the era have nearly been forgotten.
Take Protocol, for example. Hawn is as wide-eyed, adorable, and ditzy as ever as a Washington D.C. cocktail waitress named Sunny who saves the day — and diplomacy — when she sabotages an assassin's attempt to shoot a visiting emir from the fictional Middle Eastern country of Ohtar. Sunny becomes a mini-celebrity and is recruited by the State Department to entertain visiting dignitaries. But after a few gala dinners, she finds herself shipped off to Ohtar and realizes that her own government intends to gift her to the amorous emir, who would like to add her to his cadre of wives.
Sunny, of course, is not as ditzy as she may seem — in the final act, she delivers an impassioned speech to Congress. Memorable moments leading up to that sequence include her canoodling with a hunky Chris Sarandon, throwing an epic party at the "Safari Club," and leading a camel through the desert sand while wearing heels and a pencil skirt. If you've never experienced this mid-'80s piece of comedy gold, you owe it to yourself to give it a look.
If you love Sixteen Candles ...
If you're a fan of wacky '80s teen comedy romps filled with oversexed teenagers, hilariously eccentric siblings, and 16-year-olds who just can't relate to their folks, then you may want to give 1985's Just One of the Guys a try on for size.
Loosely based on Shakespeare's Twelfth Night, Just One of the Guys gives us teen reporter and school hottie Terri Griffith, who's convinced her dream job at the local paper was shot down just because she's female. She employs the only logical solution to fight The Man — she chops off her hair, disguises herself as a dude, and changes schools.
Terri juggles her burgeoning feelings for her new best guy friend Rick while fending off her suspicious boyfriend, managing her oddball brother, and fighting off the female high school sexpot who's trying to get into Terri's man pants. Perennial '80s bully William Zabka doesn't make her life any easier, but gets his come-uppance at — where else — the prom, which is also where Terri declares her love for Rick, only to be rebuffed. Her story, however, gives her the journalistic jackpot she needs to score that newspaper gig after all.
The movie was panned by critics and obviously reflects a number of outdated gender norms, but it's also aged surprisingly well. Not only is it still good for more than one laugh, it addresses some very topical subjects like homophobia, bullying, gender conformity, and sexism that make it seem far ahead of its time — all without skimping on the childish humor and gratuitous flesh that these comedies are known for.
If you love The Jerk ...
Steve Martin rose to fame as a king of standup in the '70s, but his 1979 turn in the blockbuster hit The Jerk laid out the red carpet for his special brand of physical comedy, musical skills, and clever wit, ushering him into the next decade as a tried and true movie star.
Martin reunited with The Jerk director Carl Reiner for 1984's All of Me. The movie did reasonably well at the box office and enjoyed critical acclaim, including numerous awards for Martin and a Golden Globe nomination for Tomlin. It's hard to understand why this movie's been overlooked during subsequent decades: Martin is brilliant as Roger, a lawyer whose body gets infused with the soul of his wealthy invalid client Edwina, played by Tomlin. Hijinks ensue as the two, sharing one body, attempt to get Edwina's soul removed from Roger so she can inhabit the body of a young British woman who's trying to avoid jail time.
Highlights include the new age swami Prahka attempting to get Edwina's soul "back in bowl!" and the myriad ways Roger's life falls apart as Edwina controls the right side of his body. But it's Martin's adept physical comedy that really makes the movie, as you can see from the above clip. If you've never enjoyed this one, make it part of your weekend plans.
If you love Hairspray ...
If you were born after 1990, you may not even realize that there was another Hairspray movie before the 2007 musical starring John Travolta and Zac Efron. The original is actually a 1988 dark comedy directed by indie film legend John Waters and starring future talk show host Ricki Lake.
The film tells the tale of Tracy Turnblad, a pleasantly plus-sized teen with oodles of moxie who longs for nothing more than to become a dancer on the Corny Collins TV series in 1962 Baltimore. Tracy does more than just get a spot on the show — she also becomes a civil rights activist, ushering the way for her talented African-American friends to integrate the set. Along the way, she solidly dethrones reigning dance queen Amber Von Tussle and her equally racist mother, played by Blondie's Debbie Harry. Tracy also lands teen heartthrob Link, much to Amber's chagrin.
If you've ever wondered why the Hairspray musical uses a man in the role of Tracy's mother, wonder no more. In the original film, Mrs. Turnblad was played by legendary drag performer Divine, who doesn't disappoint. Other standout performances include Sonny Bono as Amber's dad, Jerry Stiller as Tracy's dad, and John Waters himself portraying a quack psychiatrist trying to brainwash Tracy's friend Penny into dating white guys.