Mary Mouser Reveals The Cobra Kai Character She Would Have Loved To Play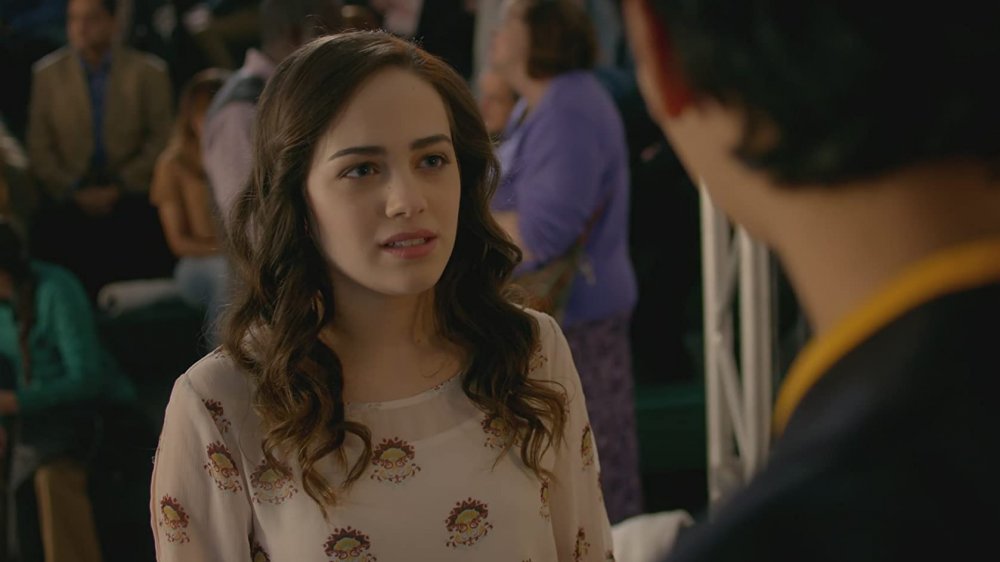 Netflix
Contains spoilers for Netflix's Cobra Kai season 2
Netflix's Cobra Kai is a gem of a show that takes the nostalgia factor that comes with the Karate Kid franchise, and marries it with copious comedy and cool new fight scenes — as well as some extremely serious exploration of the pitfalls of enmity and generational trauma. It's powerful stuff in pretty much every sense of the word, and fans got an early Christmas present when the Cobra Kai season 3 trailer revealed that the increasingly intense adventures of Johnny Lawrence (William Zabka) and Daniel LaRusso (Ralph Macchio) will continue on January 8, 2021.
Cobra Kai season 2 ended on quite a cliffhanger, and until the new season arrives, we won't know if Xolo Maridueña's Miguel Diaz will be paralyzed. What we do know is that we can expect plenty of focus on Mary Mouser's Samantha LaRusso, who featured prominently in the tragic events of the season 2 finale, and had a ruthless showdown with her new arch-enemy Tory Nichols (Peyton List). The role of Sam is both physically and dramatically demanding, and as any viewer can attest, Mouser absolutely nails the part. However, that doesn't mean it's the only role on the show she'd enjoy. 
In fact, Mary Mouser recently revealed the Cobra Kai character she would have loved to play.
Mary Mouser would have liked to play Johnny Lawrence on Cobra Kai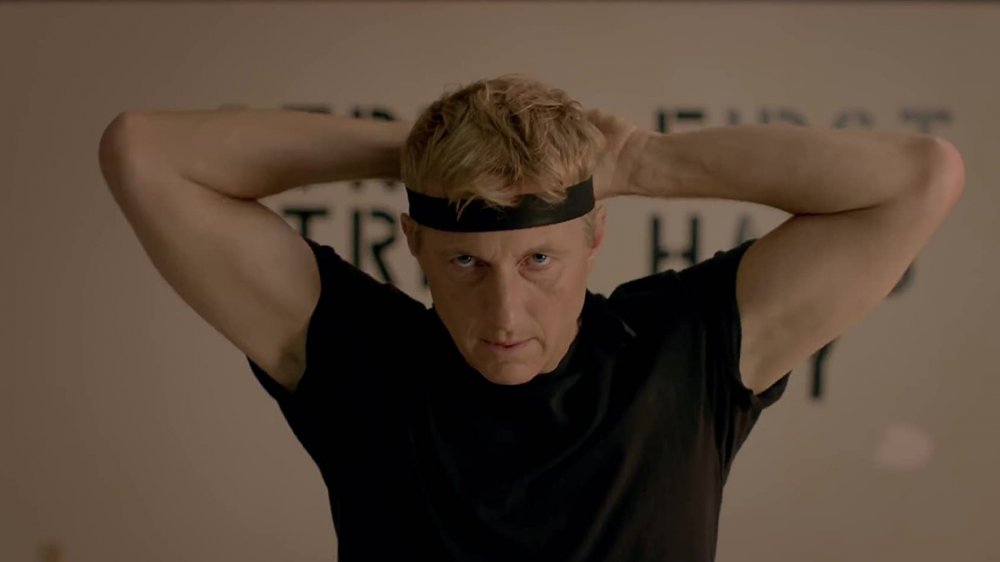 Netflix
Fortunately, Mary Mouser and Peyton List aren't mortal enemies in real life. As such, List happily joined Mouser for a recent interview in which the pair happily chatted about real-life shenanigans. Eventually, they started talking about the Cobra Kai roles they'd like to try on for size, if they weren't playing their respective characters. After List noted that she'd quite enjoy playing Tory's fellow villainous Cobra Kai member, Hawk (Jacob Bertrand), Mouser revealed that her role of choice would be none other than Johnny Lawrence himself.   
"I think like I would have a lot of fun playing Johnny," Mouser said of her choice. "He gets to do so many absurd things that I feel like no one has an excuse to do in real life, and just say so many controversial things that I feel like, how could you not? He's so clueless." 
Still, while it would no doubt be amazing to see List sport a cool mohawk and Mouser embody Johnny's world-weary grumpiness, the two are already doing a perfect job playing Tory and Samantha — and we can't wait to see what happens to them when Cobra Kai season 3 drops on Netflix on January 8, 2021.