The Huge '80s Child Star You Didn't Realize Is On The Haunting Of Bly Manor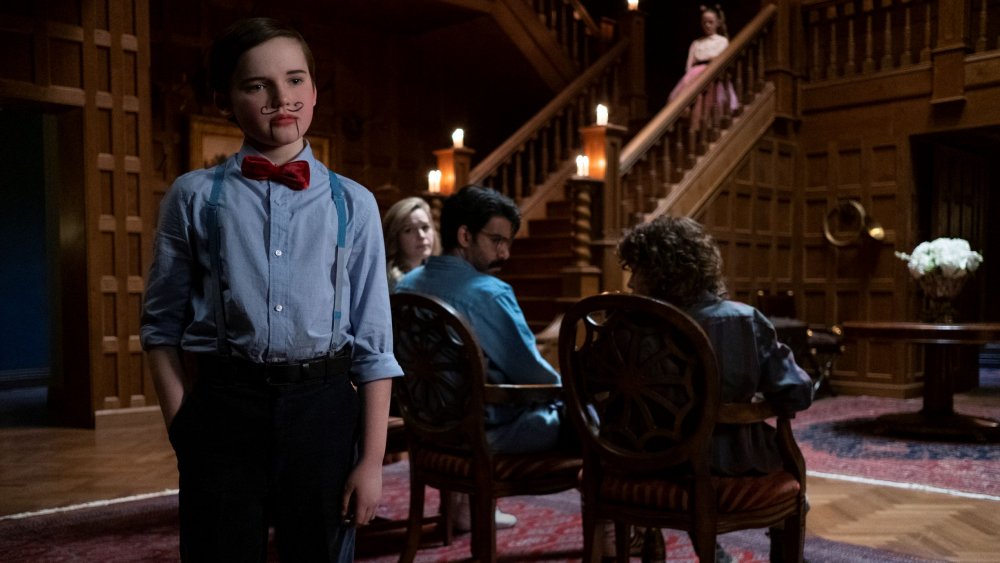 Netflix
The Haunting of Bly Manor is the second production in Netflix's nascent horror anthology series inspired by works of literary horror. The story this time is adapted from Henry James' famous tale The Turn of the Screw and features familiar faces from the first installment of the anthology, The Haunting of Hill House. One of those former Hill House actors is a child star from the '80s you probably didn't realize was in the cast.
The story of Bly Manor centers around the titular house that's home to a pair of children whose parents tragically died. At the outset of the series, a new caretaker is hired by the children's uncle, Henry Wingrave, to watch over the kids. We can safely assume by the Netflix tag-line for the series, "Dead doesn't mean gone," and the stories of Henry James that this series will have a dark feel that includes some sort of supernatural phenomena. Henry is reluctant in his duties as the family's patriarch, according to Radio Times, and doesn't want to be bothered unless there's an absolute emergency, but he's the character you want to look at if you're searching for a former child star.
From E.T. to Bly Manor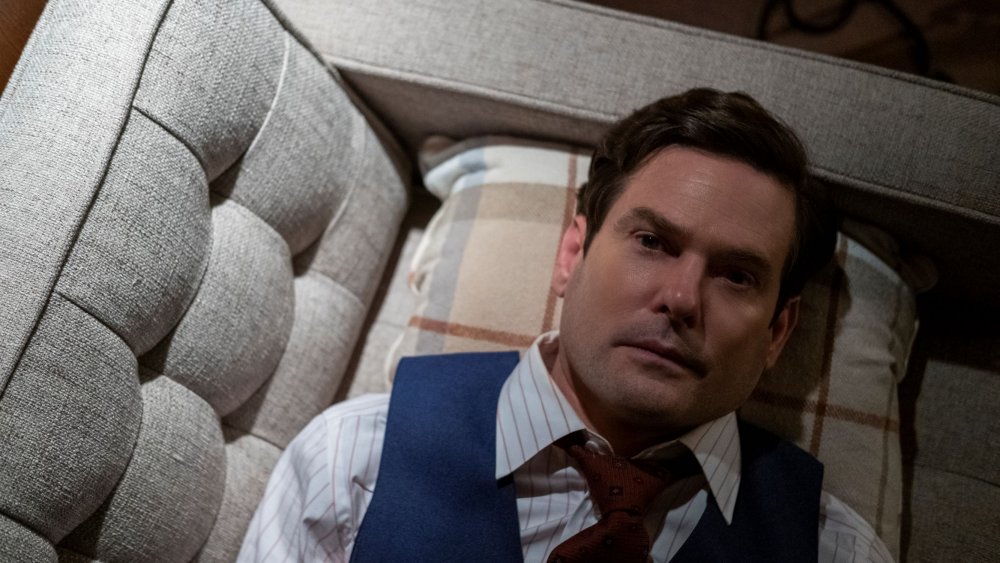 Netflix
Henry Thomas is set to play Henry Wingrave in this adaptation of Henry James' story. It's all about the Henries. Chances are you caught your first glimpse of Henry Thomas while he was a nine-year-old child making his debut as El-li-ot in Steven Spielberg's sci-fi classic E.T. the Extraterrestrial from 1982. The film turned the talented child actor into a star overnight, and hasn't exactly been resting on his laurels since joining the Haunting franchise, either.
Unlike many child actors, Henry Thomas didn't fall off the map after his first roles, and he wasn't a one-hit wonder. His looks have changed as the years have gone by, but he's been working pretty consistently since he iconically biked an alien through the night sky. That's what his list of acting credits on IMDb suggests, anyway. Since his days as an '80s child star, Thomas has appeared in several popular productions such as Martin Scorsese's Gangs of New York, and had bit parts on both CSI and Law and Order. There are plenty of other TV shows and movies to add to the list, as well. Now, the actor has returned to The Haunting franchise, in which he originally played the young Hugh Crain. 
We look forward to seeing what this talented performer does with the role of Henry on The Haunting of Bly Manor.