Which Haunting Of Hill House Cast Members Are Returning For Bly Manor?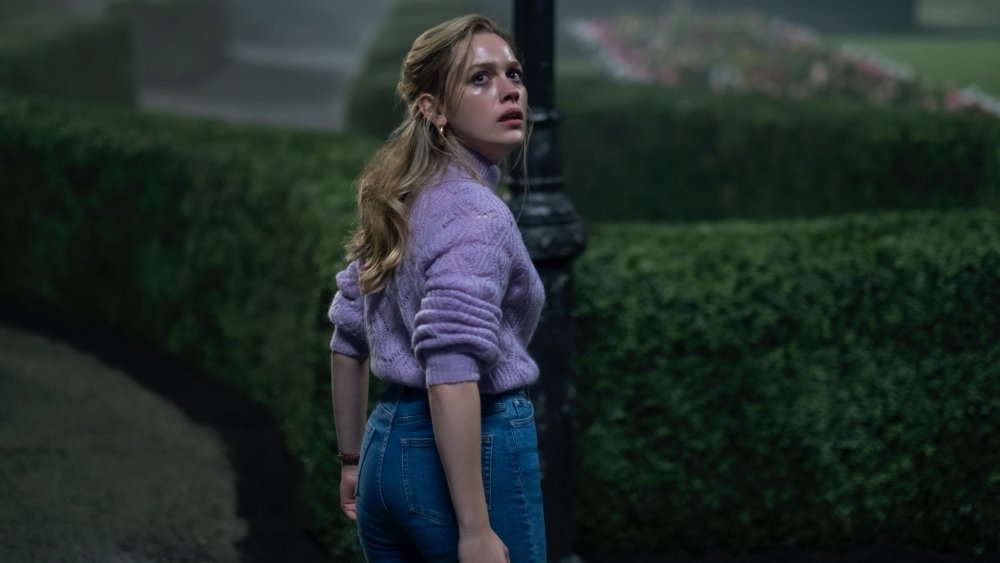 Netflix
It's official: Netflix's hit literary horror series, The Haunting of Hill House, is getting the anthology treatment.
The Haunting of Bly Manor is the title of the follow-up series. At first glance, the two stories have a lot in common: They are both created by Mike Flanagan, and they are both loose adaptations of their source material. In true horror anthology style, they also share a number of the same actors in new roles.
Despite the shared DNA, The Haunting of Hill House and The Turn of the Screw (the story upon which The Haunting of Bly Manor is based) are fundamentally different haunted house stories, so it's perhaps a bit surprising that Flanagan brought back so many cast members for a second rodeo. Then again, each season of American Horror Story is drastically different from the one that came before, and that hasn't stopped Ryan Murphy from using a number of the same performers over and over again.
Let's take a look at who from The Haunting of Hill House is returning for the successor series, The Haunting of Bly Manor.
The man of the house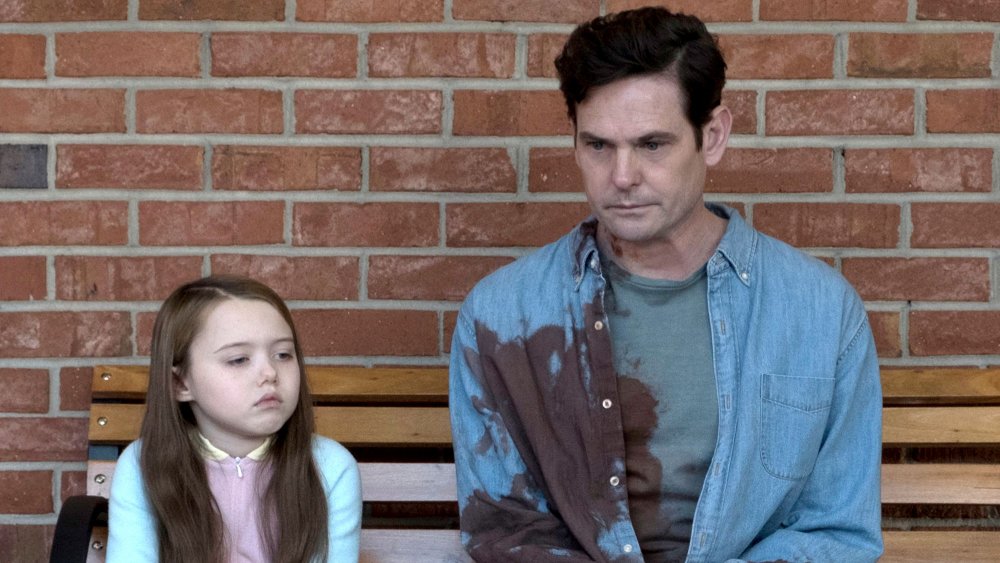 Netflix
The Haunting of Hill House takes place across two time periods: one in which the Crain children are young, and one in which they are grown up. As a result, Hugh Crain is played by two different actors, the younger of which is none other than Henry Thomas.
For many people Thomas will always be Elliott from E.T., but his career is substantial and it's safe to say that Mike Flanagan is a big fan. In addition to his work on The Haunting of Hill House, Thomas stars in other Flanagan horror stories including Ouija: Origin of Evil, Gerald's Game, and Stephen King's The Shining sequel Doctor Sleep, in which he plays a bartender who looks suspiciously like Jack Nicholson. He's also set to star on Flanagan's upcoming series, Midnight Mass.
On The Haunting of Hill House, Henry Thomas plays a husband struggling to help his wife deal with mental illness, and a father desperately trying to protect his children from the consequences of that mental illness. On The Haunting of Bly Manor, Thomas will be in the role of Henry Wingrave, the wealthy uncle of two orphaned children who are the subject of The Turn of the Screw. It's notable that this role is very much the opposite of Hugh Crain. Where Crain cared very deeply for his children, Wingrave keeps his niece and nephew at a distance.
It's also worth noting that Flanagan is having a little fun with the character name here. Since the uncle goes nameless in the original story, Flanagan named him Henry Wingrave as both an homage to the story's author, Henry James, and another of James's popular stories: Owen Wingrave.
The Haunting of Bly Manor's lead is a familiar face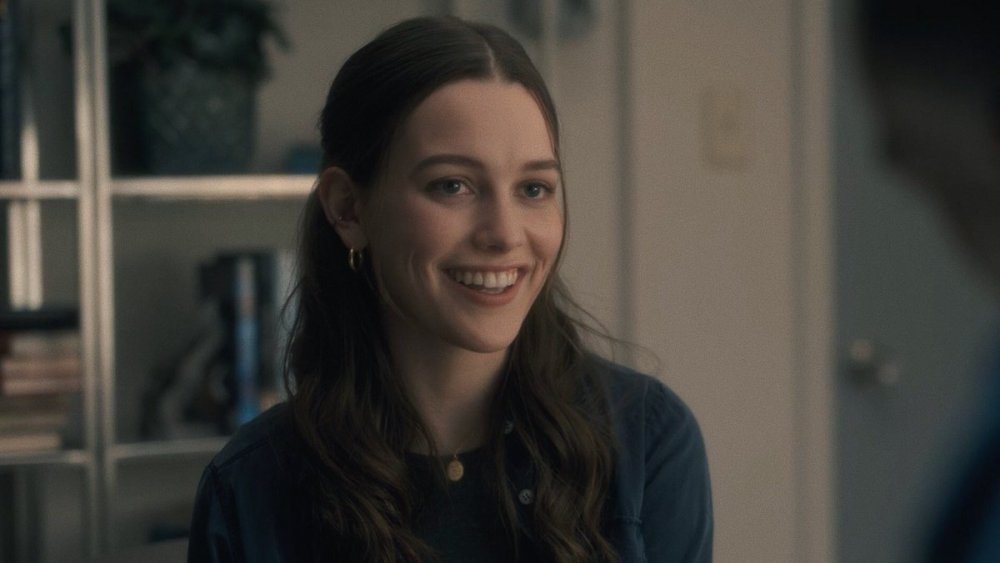 Netflix
In addition to the Crain patriarch, three of the grown-up incarnations of the Crain siblings are also set to appear on The Haunting of Bly Manor.
Victoria Pedretti's first foray into the terrifying worlds of Mike Flanagan came when she starred as Nell Crain on The Haunting of Hill House. The role of Nell was Pedretti's first major part on an ongoing TV series, and Flanagan made a point of noting how perfectly she executed her duties. Nell Crain is incredibly important to The Haunting of Hill House and its study of loss and mental illness. Spoilers for The Haunting of Hill House here, but Nell's suicide is the inciting incident which reunites the Crain family and forces them to face their shared trauma.
Flanagan obviously places a lot of trust in Pedretti, because on The Haunting of Bly Manor she'll be starring as Dani Clayton, the nanny who comes to Bly Manor to care for the two orphaned children. Much of The Turn of the Screw is centered around the governess character as she slowly discovers the truths of both the children and their home.
Two more Crain siblings join The Haunting of Bly Manor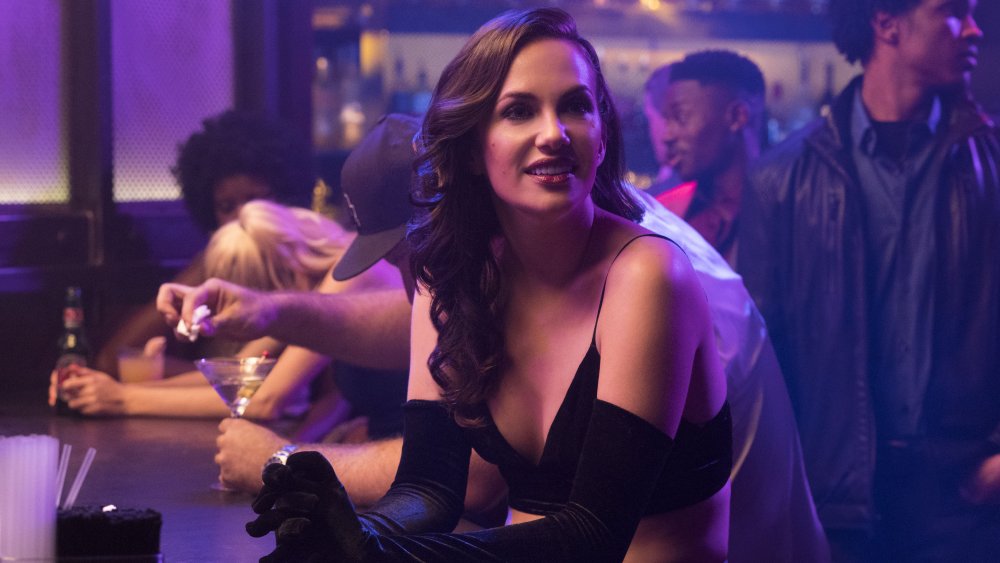 Netflix
Oliver Jackson-Cohen who plays Nell's twin brother Luke on The Haunting of Hill House is returning as well, this time playing a very familiar character from The Turn of the Screw — Peter Quint.
Luke Crain's entire story is about overcoming addiction. He's a good person, but the specter of his disease is a kind of crushing gravity that drags him back, again and again, to his worst and most helpless self. Somewhat similarly, Peter Quint is known as a very toxic person — especially within his relationships. Unlike Luke, there is a degree of charisma, but also sinister intention that drives Peter.
The last and least surprising of the three returning Crain kids is Kate Siegel, who played the psychic sibling Theo Crain on Hill House. Siegel is married to Flanagan and has appeared in movies of his including Oculus, Hush, Ouija: Origin of Evil, and Gerald's Game. Her role in The Haunting of Bly Manor is a complete secret.
Two more Flanagan veterans for good measure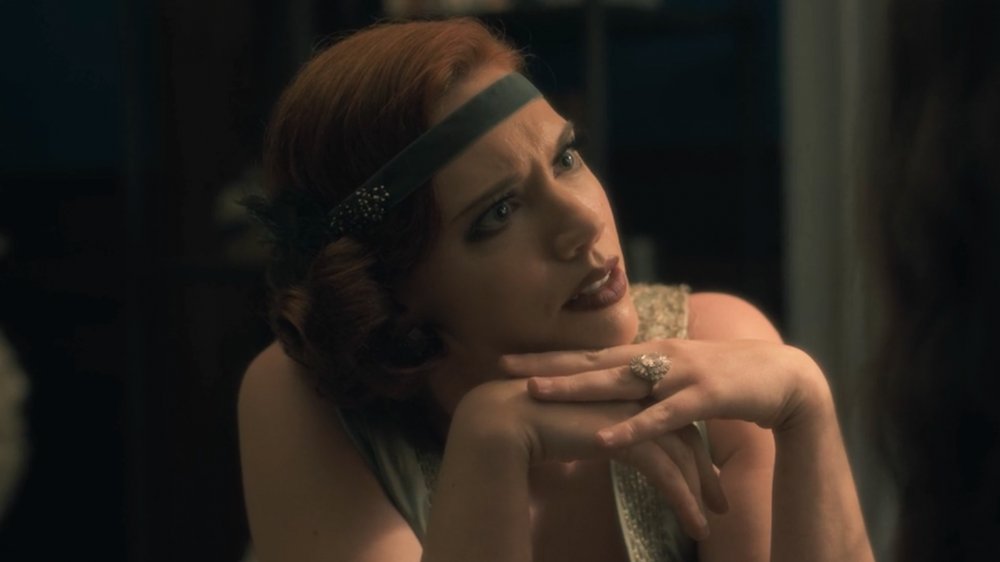 Netflix
Main characters from The Haunting of Hill House aren't the only faces you'll find familiar on The Haunting of Bly Manor. There are two more performers — one from within the walls of Hill House and the other from Flanagan's past — that are both worth mentioning.
There are a number of ghosts haunting the halls of Hill House. One of them, dressed perpetually as a flapper who goes by Poppy Hill is played by Katie Parker. Parker not only played small parts in Flanagan's Doctor Sleep and Oculus, but she was also one of the two leads in Absentia, arguably Flanagan's first success writing and directing a motion picture. Like with Siegel, we don't know anything about Parker's role in The Haunting of Bly Manor, but she'll be there — in spectral form or otherwise.
While Alex Essoe was not a part of The Haunting of Hill House, she is worth mentioning in this discussion. In Doctor Sleep, Essoe took over the role of Wendy Torrance that was originally played by Shelley Duvall in The Shining. Essoe's ability to perfectly recreate and continue the part of Wendy Torrance might come in handy for whomever she ends up playing on The Haunting of Bly Manor. So much of Flanagan's adaptations are about finding new-yet-familiar ways to retell classic stories, and Essoe excels at that as a performer.