The Character Fans Wanted To See More Of In Altered Carbon Season 2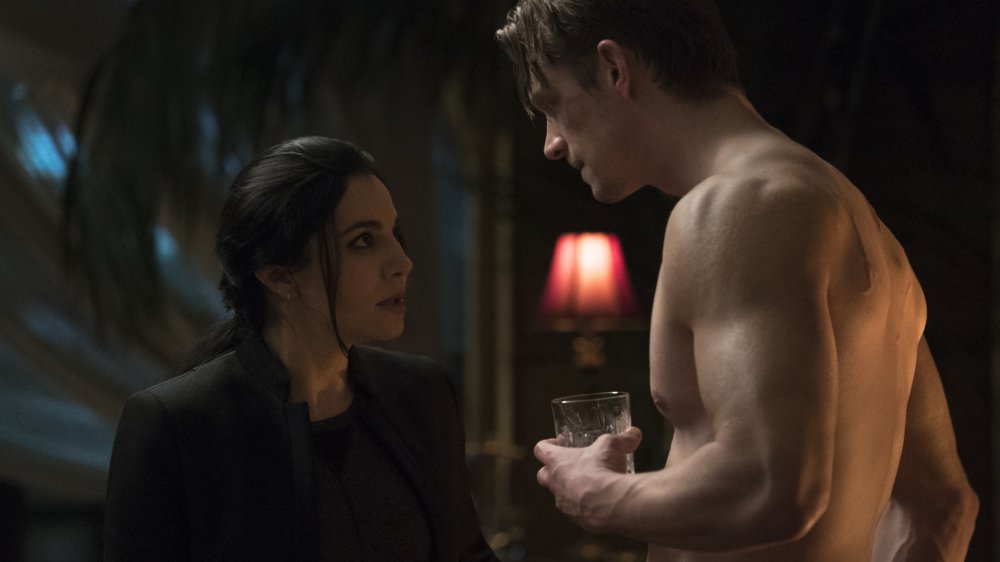 Netflix
Netflix's cyberpunk sci-fi series Altered Carbon may sadly be canceled, but fans continue to watch, re-watch, and discuss the two entertaining seasons the show gave us. With futuristic technology that allows humans to switch bodies (or "sleeves") and live forever — and therefore allows the show to switch actors — the second season features Anthony Mackie taking over the role of Takeshi Kovacs from Joel Kinnaman, as the character continues his search for Quellcrist Falconer (Renée Elise Goldsberry). Along with a new actor, season 2 is set on a new planet as the story moves 30 years into the future.
While some characters from season 1 continued into season 2, like Chris Conner's AI Poe, others had to be left behind. It seems that fans had a favorite character from the first season that they hoped to see more of in the follow-up: Lieutenant Kristin Ortega, played by Martha Higareda. In season 1, Ortega crosses path with Kovacs as he investigates the "death" of Laurens Bancroft (James Purefoy) while wearing the sleeve of her boyfriend and partner, Elias Ryker. Though she initially aids his investigation to help get Ryker back, she quickly develops a connection with Kovacs.
Fans have a lot of love for Lieutenant Kristin Ortega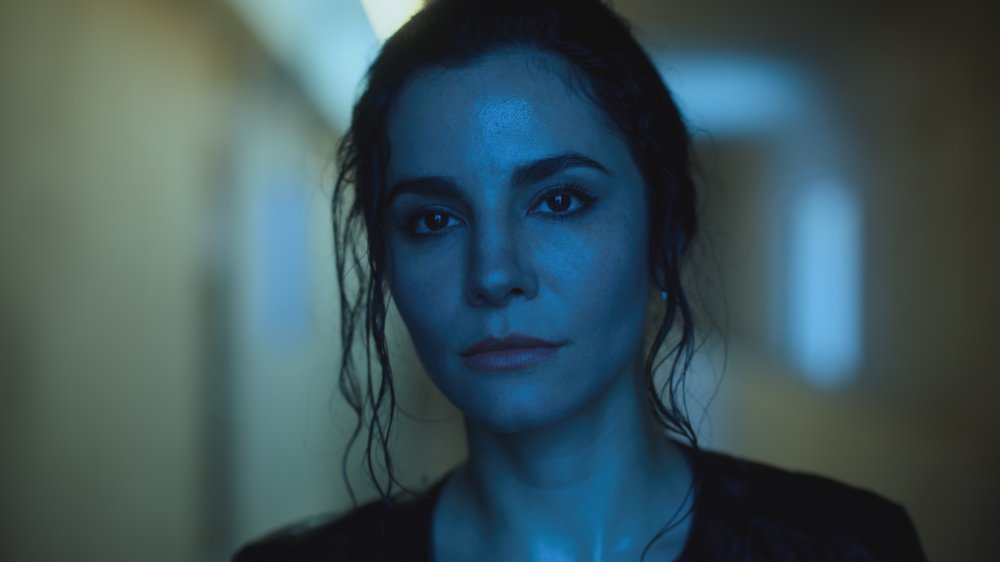 Netflix
In a Reddit thread aptly titled "Lt. Ortega appreciation post," user dannysul256 shared their love of the powerful and determined detective. The user called Ortega "one bad mf" and "an all around tank of a character." In particular, they praised Ortega's resilience after her friend and colleague Samir Abboud (Waleed Zuaiter) is killed, and how "she manages to shoulder the pain of it pretty quickly." She's clearly a favorite for quite a few fans of the show, as the comments feature the same sentiments.
Referring to Ortega's absence, u/Lour_King said they wanted to see her in the most recent season, but were happy with the way "her character and story received a solid ending" in season 1. Some of the character's best moments came in the wake of the terrible tragedy of her whole family being killed. Ortega grows stronger from the ordeal, hunting down the culprits — with the help of Kavocs — and delivering swift justice.
Why isn't Ortega in season 2 of Altered Carbon?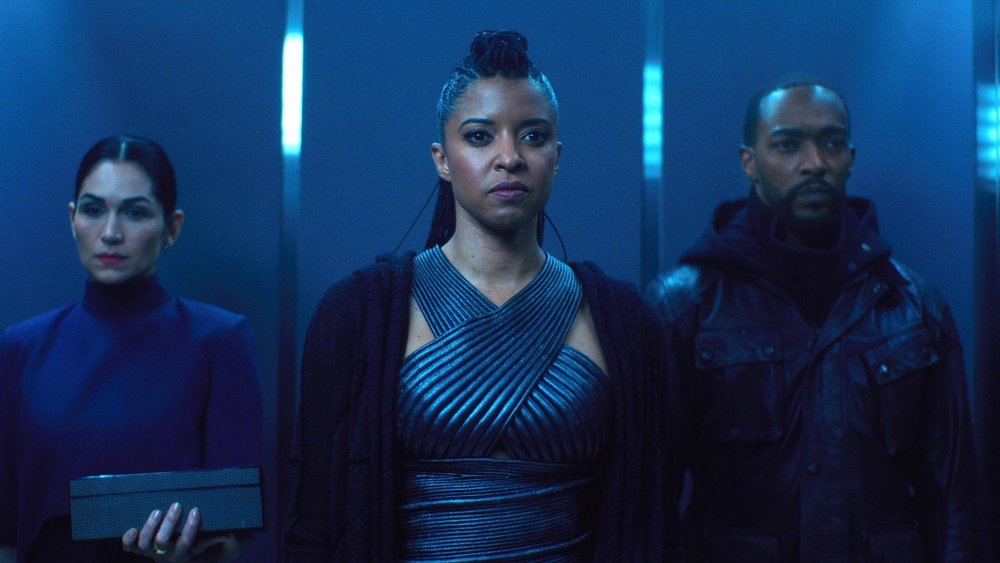 Netflix
Though Ortega would've been an amazing addition to Altered Carbon's second season, the story has a time jump of 30 years and a major location change. The first season takes place in the year 2384 on Earth, while season 2 is set on a planet called Harlan's World, an important location from Kovacs' past as an Envoy. Logically, it wouldn't make much sense if Ortega was in the second season, but that doesn't stop fans from wishing she were. 
Ortega does appear in one episode of season 2 — sort of. The third episode, "Nightmare Alley," features Kovacs getting tortured with the ghosts of his past, including both Ortega and his sister, Raileen Kawahara (Dichen Lachman), who was the main antagonist of Altered Carbon season 1.
For fans wanting more of Ortega, she is a main character in the book series by Richard Morgan that the show is based on, and u/passepar2t on the Reddit thread even claimed that "Book Ortega is better than Netflix Ortega." There are three books in the series, the last released in 2005. With little hope of a third season, checking out the books, along with Netflix's animated film, Altered Carbon: Resleeved, remains your best way to spend some more time in this futuristic world with Ortega, Kovacs, and the rest of this rich cast of characters.