Altered Carbon Just Got The Worst News Ever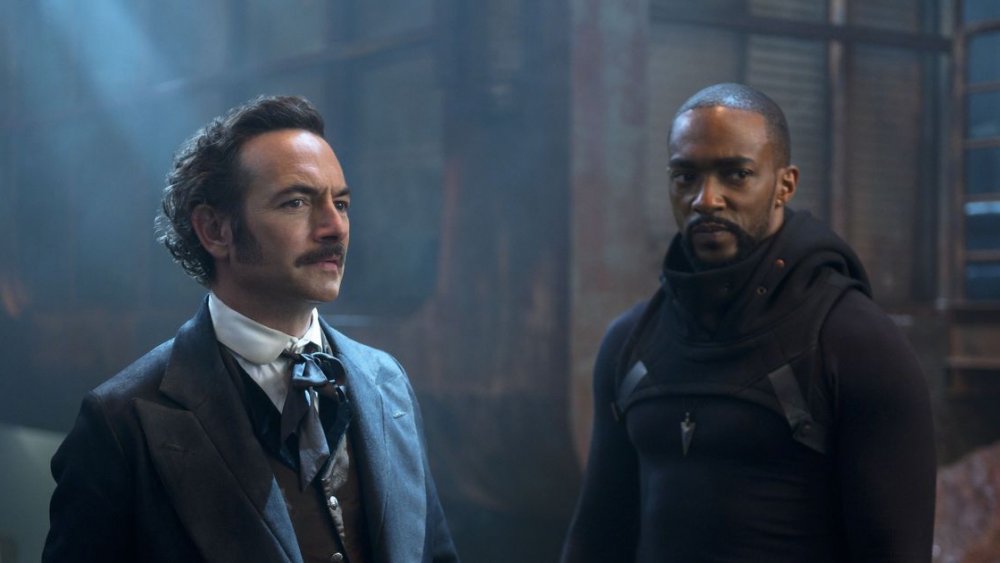 Netflix
Mortality has come quite unexpectedly to Netflix's cyberpunk body-swapping saga Altered Carbon.
Fans of the sci-fi spectacular have been holding out hope for the series' fate for a few months, but Netflix has officially announced that Altered Carbon will not be getting re-sleeved for a third season. Deadline was the first to report the series' cancellation, noting that the streamer's decision not to greenlight season 3 was made as early as April 2020. As such, the March 19 release of the animated tie-in Altered Carbon: Resleeved will serve as the official end of their Altered Carbon universe.
Based on Richard Morgan's 2002 novel of the same name, Altered Carbon explores a future world where the fantastically wealthy have essentially found a way to cheat death by digitally storing their consciousness in "stacks," and transferring them into new human bodies whenever an old one expires. The first season of the Netflix series debuted in 2018, and followed the tale of Takeshi Kovacs (Joel Kinnaman), a once fearsome warrior whose consciousness was imprisoned for centuries before being unexpectedly released and re-sleeved to help solve the murder of an influential aristocrat.
With clear nods to iconic sci-fi fare like Blade Runner and Ghost in the Shell, Altered Carbon proved a supremely stylish, surprisingly sexy, action-packed slice of noir-tinged cyberpunk insanity. It also proved popular among Netflix viewership, though fans were likely quite surprised when Marvel stalwart Anthony Mackie turned up as Takeshi Kovacs in Altered Carbon's second season. Mackie replaced Kinnaman in the starring role for the new season, and blessed the series with an emotional core his predecessor never quite achieved. It seems, however, that even Mackie couldn't provide Altered Carbon with quite enough of a viewership spike to keep the show going for another season.
Why is Altered Carbon ending?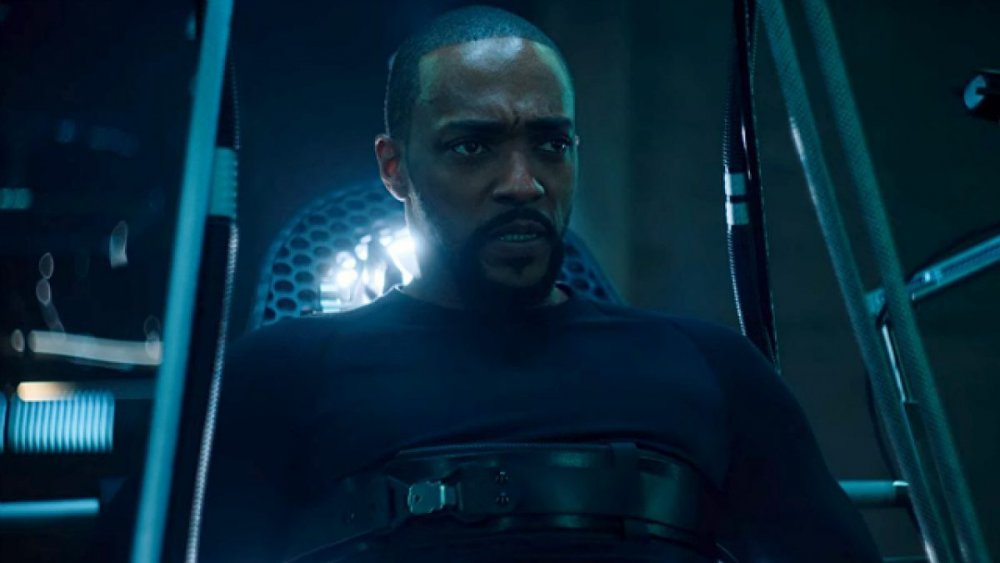 Netflix
By all accounts, Mackie wasn't the only season 2 upgrade, with Altered Carbon's creative team expanding its world in fantastic ways and delivering a show-stopping finale that all but ensured more body-swapping insanity ahead. Unlike recent Netflix cancellations The Society and I Am Not Okay With This (both of which were cancelled over COVID-19 concerns), it seems Altered Carbon may be meeting its end precisely because it is a really big show. 
Per that Deadline report, it's widely believed the series was cancelled in line with Netflix's usual "viewership vs. cost renewal" review process. As Netflix remains infamously tight-lipped about viewership numbers, we can only assume Altered Carbon fandom didn't entirely show up for the show's mostly marvelous second season when it hit the platform in February. Complicating matters is the fact that Altered Carbon — with its extravagant sets, intricate special effects, and lavish set pieces — is clearly not a cheap show to produce, either. Assuming the viewership numbers weren't mind-blowing, it's sort of a no-brainer for Netflix to pull the plug on the pricey series now and cut its losses.
That's a genuine shame, because even for all of its flaws, Altered Carbon's wildly original premise and second-to-none production values easily ranked it among the most compelling offerings in Netflix's expansive cache of original series. And given the ways in which Altered Carbon's creatives were expanding both the world and the narrative in season 2, we were sincerely excited about where Takeshi, Poe (Chris Conner in a giddily scene-stealing turn), and the rest of the Altered Carbon crew were headed next.
Sadly, the Altered Carbon adventure is now at an end. And with the series' unexpected departure, Netflix's dwindling slate of original sci-fi content has lost one of its boldest entries yet.