What Altered Carbon Series Fans Need To Know About The Books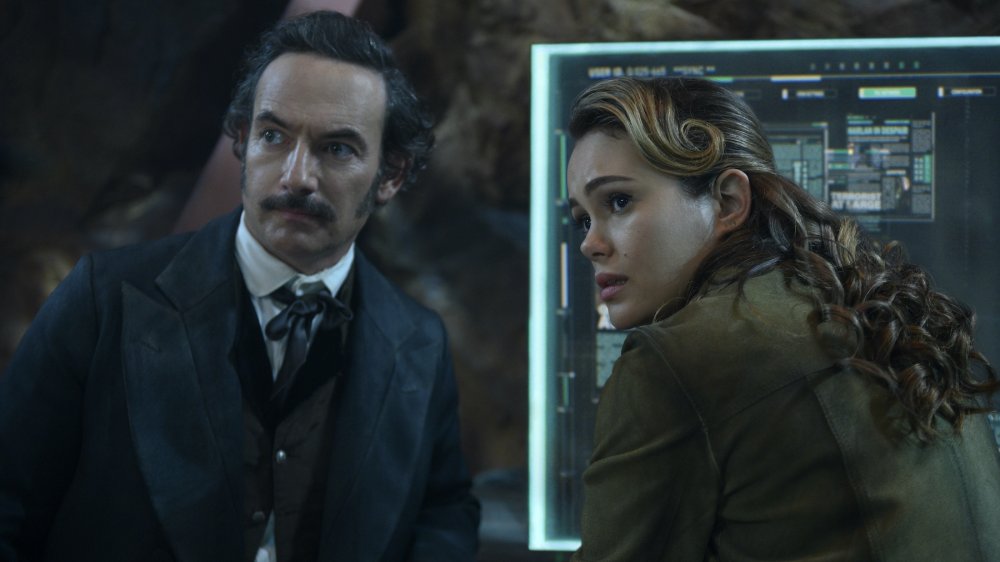 Netflix
The first season of Altered Carbon was met with a mostly satisfied fan base, who looked forward to a sci-fi, dystopian world being visited for multiple seasons. What resulted was a season 2 that did, in fact, expand that cyberpunk world — but also created countless questions that needed yet another season to unveil the cliffhanging answers. Audience members were, unfortunately, rewarded by Netflix giving the ax to Takeshi Kovacs' world, forever keeping his supposed stack on digital ice, while leaving behind a shortened series that had so much potential.
In response, fans have turned to literature for answers, as the TV series is based on a 2002 novel of the same title by Richard Morgan. However, it's important to keep in mind that movies and shows, even if they're closely adapted, don't always consist of all the books' material — in other words, adaptations don't always live up to the hype. There are times when the adaptations are actually better than the book, of course, but that's typically not the case.
There will always be hope that Altered Carbon eventually comes out with another season, despite how unlikely it seems at the moment. Until then, fans can get their Altered Carbon fix within the pages that started it all. How similar are those books to the series, though?
Richard Morgan's books create, as expected, a different universe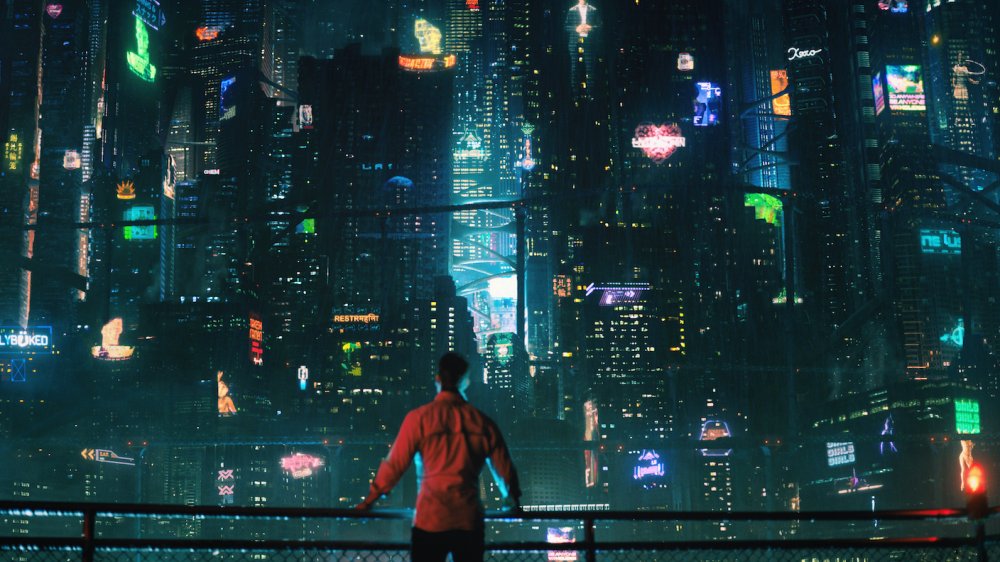 Netflix
To buy the books or to not buy the books? It seems to be a common dilemma among fans of the series.
In a Reddit thread entitled, "Is it worth buying the Altered Carbon novels?," a user named thelifeof-ryan ponders purchasing the paperback versions of Altered Carbon. "Season 1 was everything I could have wished for in a sci-fi thriller," the user wrote. "It was gritty, it was violent, it was emotional, it was deep and so unapologetic! But obviously Season 2 was seriously lacking with its terrible screen writing, storyline and lead character. It seemed so dumbed down too and was closer to a typical by-the-book young adult series. So are the books worth buying? Because I really want to continue the story in some format the way it was meant to be."
Getting straight to the point, another user responded, "Absolutely yes, they are unflinching, so much more depth to the books." However, other users made it clear that the novels have different aspects: For starters, Takeshi is more human, as opposed to being virtually unstoppable on the screen. Morgan also switches genres with each book, according to user CapnZapp. "So if it was the dystopia, the film noir, the cyberpunk you loved about Altered Carbon (book #1) then you won't be getting that in Broken Angels (book #2). Personally I highly recommend Altered Carbon. As for Broken Angels and Woken Furies, I found them much less compelling and definitely 'try before you buy.'"
Whether fans decide to purchase the books comes down to a decision that each individual needs to make. In the meantime, you can always watch a similar sci-fi show, or, of course, binge both chapters of Altered Carbon on Netflix yet again.