The Latest Netflix Series That Just Got Canceled After Only One Season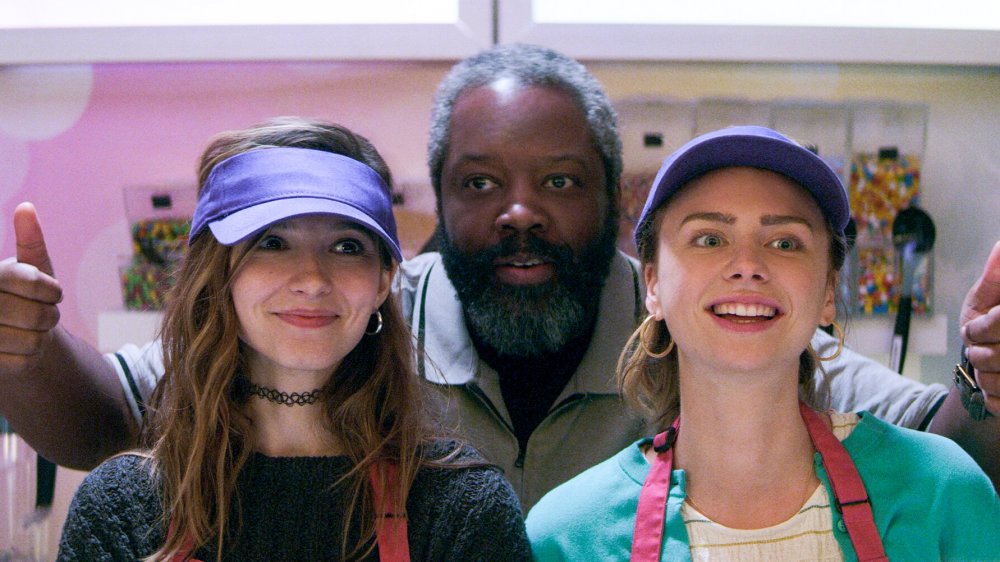 Netflix
Netflix is cutting down its roster of original shows once again.
News broke via Deadline that Teenage Bounty Hunters, which premiered on the streaming service on August 14, 2020, is not going forward with a second season, leaving fans in the lurch as the show goes unfinished.
Created by showrunner Kathleen Jordan, Teenage Bounty Hunters told the story of young fraternal twins Sterling and Blair Wesley (Maddie Phillips and Anjelica Bette Fellini, respectively) who grow bored with their sanitized, safe Southern life and seek adventure, danger, and whatever trouble they can find. After they damage their father's beloved truck, the twins need money. They end up bounty hunting, taking on huge cases alongside experienced bounty hunter Bowser Simmons (Kadeem Hardison). However, since Sterling and Blair are still in high school, they struggle to juggle their two radically different lives, trying to fit in with the popular kids by day and hunting alongside Bowser at night.
Unfortunately, Netflix elected to end Teenage Bounty Hunters after its debut season, which was produced by heavyweights like Jenji Kohan (Weeds, Orange is the New Black) and directed by Jesse Peretz (Girls). As Deadline points out, Netflix always orders shows straight to series, so canceling a new show after just one season is basically the same as a traditional network tossing aside an already produced pilot.
Netflix has canceled several shows in 2020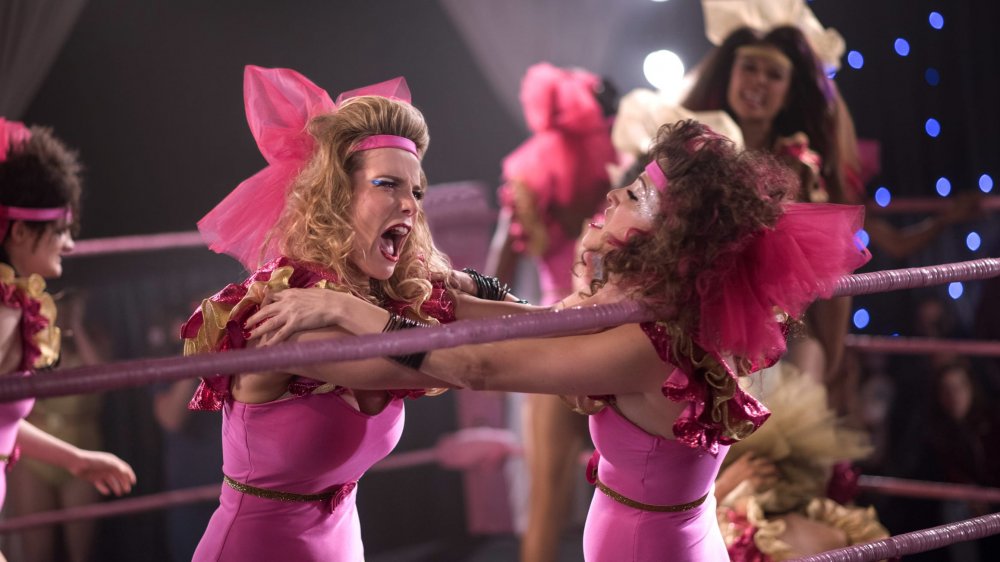 Netflix
Teenage Bounty Hunters may be gone, but it's not the only casualty this year on Netflix. Many Netflix originals were canceled in 2020 canceled, which begs the question, "Why is the streaming service is axing so much of its original content?"
As the coronavirus crisis continues to rage throughout the world, most film and television sets, especially stateside, are still shuttered out of an abundance of caution, which is likely causing problems for Netflix's bottom line. As a result, the service has canceled several shows, frequently citing COVID-19 filming delays as a reason, and some of these losses are gutting for fans.
At the end of August, Netflix axed fan favorites like The Society, I Am Not Okay With This, and The Dark Crystal: Age of Resistance — all of which were cancelled after just a single season. In recent years, shows like The OA and The Get Down have been abruptly cut without getting a chance to finish their stories. Perhaps the most devastating Netflix cancellation, however, is GLOW, Jenji Kohan's ensemble dramedy about female wrestlers in the 1980s which stars Alison Brie, Betty Gilpin, and Marc Maron. After airing its third season on Netflix, GLOW, which had already confirmed that its upcoming fourth season would be its last, won't get to finish its run.
In the wake of these shocking cancellations, Alex Lee at WIRED provided an explanation as to why Netflix, which once let originals like House of Cards run for multiple seasons, is so quick to cut shows from their lineup for underperforming. Among other factors listed, Lee concluded that viewership within the first month or two of a show's premiere is crucial, and if the series doesn't gain a following quickly, Netflix doesn't see much of a point in continuing the project.
Whether you loved Teenage Bounty Hunters or have yet to discover the show, the first — and now only — season is streaming on Netflix.