Dark Crystal: Age Of Resistance Struck With The Worst News Imaginable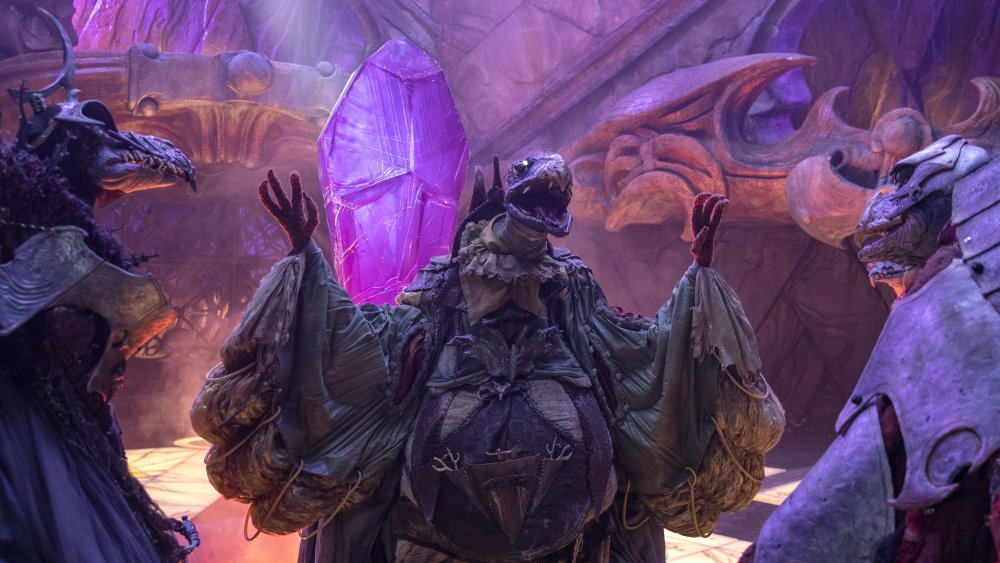 Netflix
The Darkening has claimed the Thra of Netflix. If you have been feeling the absence of news regarding The Dark Crystal: Age of Resistance's second season, we're very sorry to inform you that official word has come down that the series has been canceled after just one season. It stings a little more for knowing the revolutionary puppet series landed an Emmy for Outstanding Children's Program just days before, too. Despite a decent amount of merchandising — including novels, comics, a turn-based strategy video game, and of course, Funko Pops — whatever revenue it generated didn't add up to quite enough for Netflix to justify bringing Rian (voiced by Taron Egerton), Deet (voiced by Nathalie Emmanuel), and Brea (voiced by Anya Taylor-Joy) back for another adventure.
The official announcement is cordial enough — executive producer Lisa Henson and Netflix alike released statements thanking each other for the opportunity, sad though it is that it means Age of Resistance becomes another entry in the long list of Henson projects axed too soon. Henson's statement allows some room for hope of possibly shopping the series around, or having it return in some other form: "We know fans are eager to learn how this chapter of the Dark Crystal saga concludes, and we'll look for ways to tell that story in the future." Still, there are no guarantees in the mess that is 2020. 
"Why, why did this happen?" you may shout to the three moons before begging the Crystal of Truth for benevolent intervention. Neither Netflix nor the Jim Henson Company gave much reason, but it's probably fair to assume this is, at the end of all things, a victim of terrible circumstances and their timing.
Costs and complications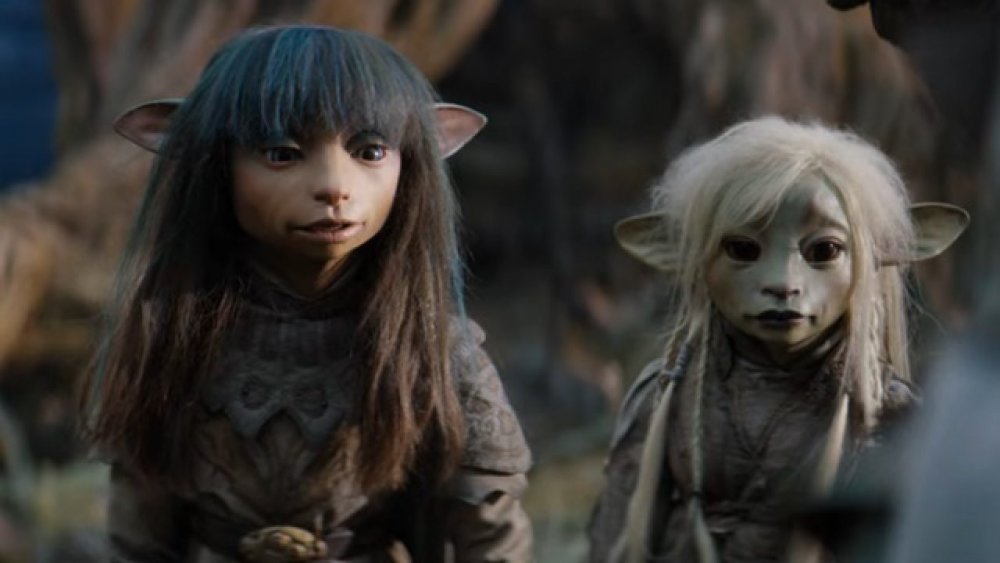 Netflix
Age of Resistance was a particularly bold effort in Netflix's push to claim its own original content foothold in the streaming wars. Puppetry on its own is extraordinarily expensive in the cinematic world, and furthermore, Age of Resistance had sizable and highly-detailed physical sets (that must be built on raised platforms for puppeteers to work, mind you) and a fair amount of post-production CGI. The Jim Henson Company might be the best in the world for this kind of thing, but that doesn't make it any cheaper.
On top of that, there is the elephant in the room: the COVID-19 pandemic. All productions across the entire world are having difficulty balancing the health needs versus rising cost as the industry attempts to navigate a new normal. Several puppets for Age of Resistance require two operators inside a suit at one time, not to mention extra handlers on the outside between scenes. Lisa Henson described some of those challenges in an interview with SyFy Wire shortly before the cancellation announcement came down. "As long as you're doing puppetry, it's still a live-action shoot. And the COVID concerns are perhaps even multiplied because we have such large crews," she explained. "It looks delicate, it looks beautiful, but it's an incredibly large endeavor. You have no idea watching the finished show just how big it was. And to just put that up again would be a huge thing." It's safe to assume that the people involved more or less saw this coming, between the expense and the physical challenges presented by returning to work at all.
The Dark Crystal will live on in other formats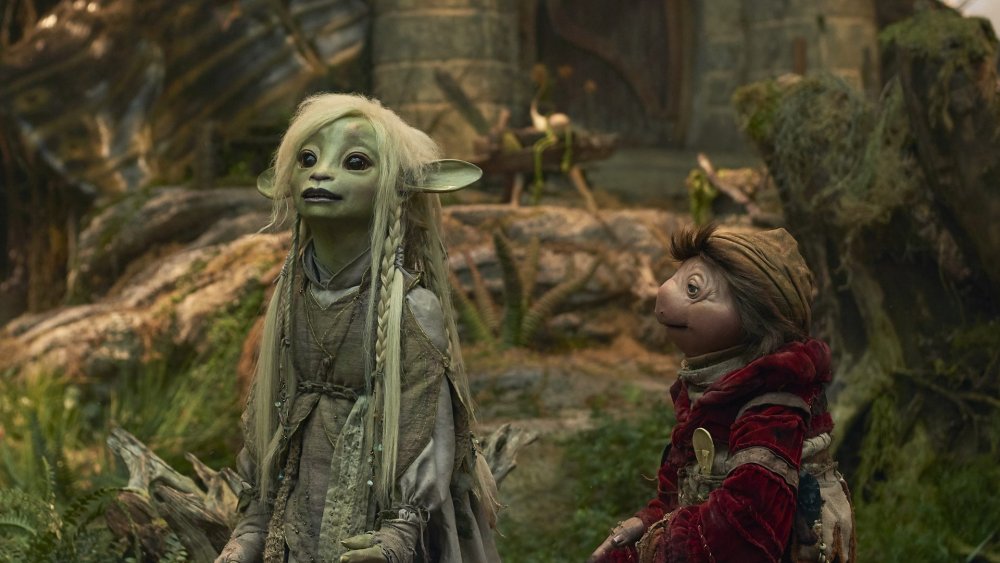 Netflix
Not all hope may be lost, however. In case you weren't aware, there are already a few direct comic book and YA novel tie-ins to Age of Resistance out there, and Lisa Henson definitely left the door open in her SyFy Wire interview as to options for exploring the gap between Age of Resistance's finale and the timeline of Jim Henson and Frank Oz's original 1982 film. "We've been thinking of Thra as a world that has a reality to it in the past, the present, the future, and even inside the world," Henson said. "We can explore this world from all different sides. One of the ways this has happened is with the graphic novels that extend the world. I think Netflix looked at what we were doing and they could see this was a pretty broad canvas. We didn't have to remake Dark Crystal — we could just branch out." Henson and company are even considering options for an animated series (which had actually been the original pitch to Netflix), but that those might be separate stories: "We could. But I wouldn't want to do [Age of Resistance] characters in animation right now, because people love characters like Brea as a puppet. And we have lots of other stories in the world of Dark Crystal, including the creation myth, which has been interesting to us as a subject for animation."
The Dark Crystal as a franchise has had an enduring legacy in fantasy media because it is just as profound as it is willing to get a little weird and alien with its universe, and while we are losing a beautiful puppetry series, there's no reason to believe right now that the entire enterprise is dead in the water — like the Gelfling, they will find a new champion to carry them on to the future.
All ten episodes of The Dark Crystal: Age of Resistance are now streaming on Netflix — and just because there won't be more doesn't mean it's not worth a look.