Why The Priest From Vampires Vs. The Bronx Looks So Familiar
Spooky season is upon us, and streaming giant Netflix is prepping to keep the season scary by dropping a handful a creepy delights on the masses. The streamer is kicking off their Fall fright-fest with the October 2 release of Vampires vs. the Bronx, which finds the titular New York borough under siege by not only gentrification, but also a pack of bloodthirsty (and very white) vamps. It also sees a savvy group of youngsters left to defend their beloved hood from overthrow. 
The metaphorical parallel at the core of Netflix's new horror comedy should be as clear to viewers as it is hilariously (and unsettlingly) on point. And per the official Vampires vs. the Bronx trailer, it seems director Osmany Rodriguez (Funny or Die and Saturday Night Live) has woven that socially conscious metaphor into a crackling teen comedy, with clear nods to genre classics like Monster Squad (1987) and Attack the Block (2011). While relative unknowns front much of the action in Vampires vs. the Bronx, there are a handful of faces in the film that will be more than a little bit familiar to film lovers, with esteemed actors like Sarah Gadon (Enemy) and Shea Wigham (Joker, Perry Mason) making appearances. 
Hip hop devotees will no doubt find the face of Vampires vs. the Bronx's neighborhood priest a bit familiar as well. It belongs to the one and only Cliff Smith, whom you probably know a little better as Wu Tang Clan icon Method Man. But just in case you're not up on your nineties music, here's a few other places you might've seen Method Man's face before.
Method Man played a smooth-talking pimp in HBO's The Deuce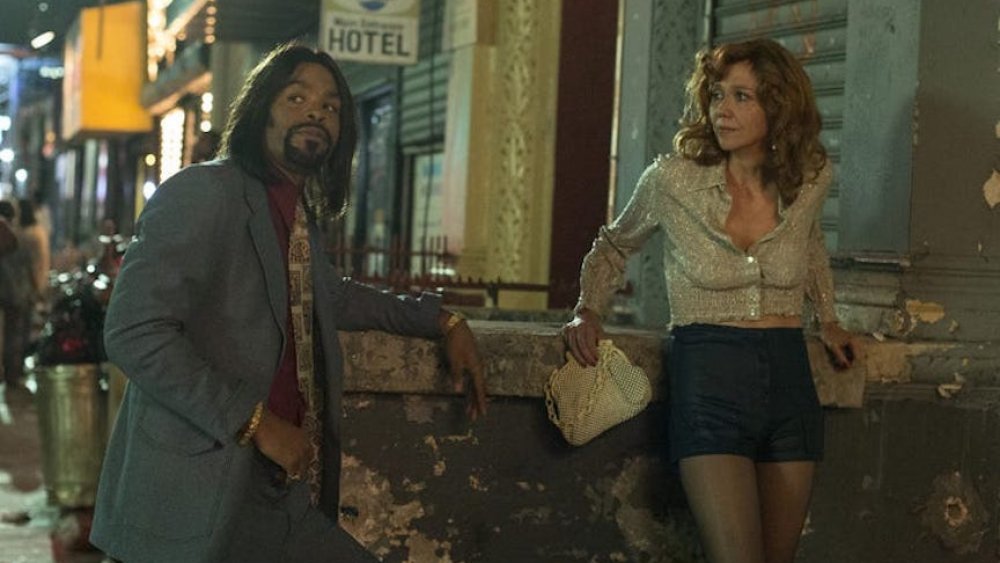 HBO
You may not realize it, but the M-E-T-H-O-D Man has spent a fair amount of time on film an television sets over the past few decades. The actor-rapper has actually racked up a staggering 110 screen credits (including music video appearances), and has a handful of projects set to release in the month's after Vampires vs. the Bronx makes its debut. 
Method Man undoubtedly delivered his best work as the smooth-talking pimp Rodney on HBO's brilliant period drama The Deuce. Conjured by legendary small-screen creator David Simon (Homicide: Life on the Streets, The Wire), The Deuce is set in New York City, circa the city's seedier seventies and eighties eras, and finds sex workers, gangsters, pimps, and low-level hangers-on from all walks of life running amok in the city that never sleeps. If you're struggling to place Method Man's face in the series, you'll need to visualize him in a flashy suit, and sporting a straightened, shoulder length wig. Yes, that was indeed Method Man portraying the street-wise pimp Rodney over three season of The Deuce. And while Method Man didn't get quite too much screen time in the critically adored show's too-brief run on HBO, he commanded every second with a performance filled with charm, wit, and a surprising level of compassion ... even if he was playing a business-first pimp, who wasn't always the kindest to his small stable of ladies.
Method Man sent some "Bulletproof Love" to the hero of Harlem in Luke Cage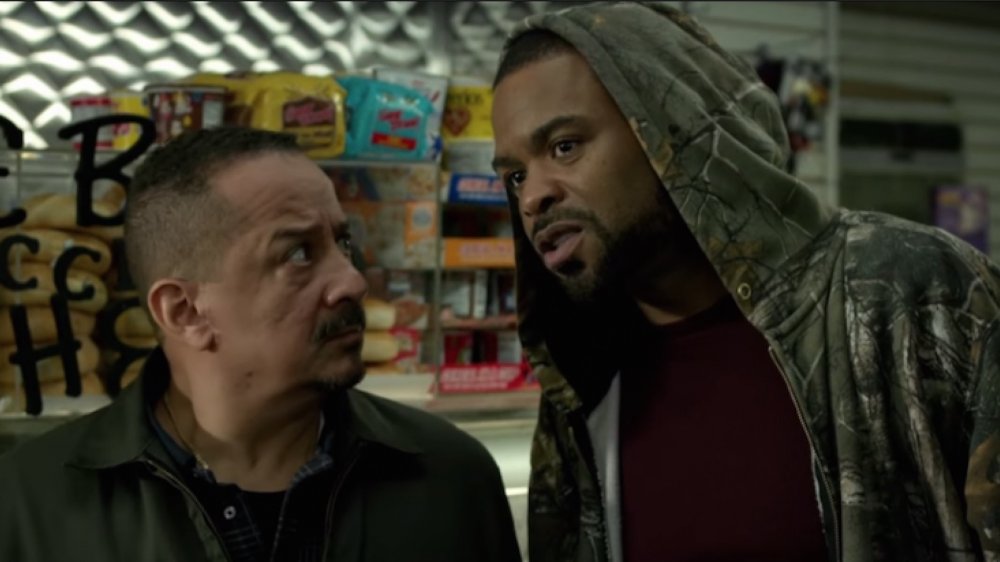 Netflix
Though Method Man has featured prominently in dozens of film and TV projects, he's also made quite the sport of turning up in brief cameo roles (often as himself) over the years. That includes beyond memorable turns in the likes of Garden State (alongside Natalie Portman and Peter Sarsgaard), Jim Jarmusch's Paterson (opposite Adam Driver), and in Kevin Smith's View Askew-centric Jay and Silent Bob Reboot.
In 2016, Smith actually dipped a toe into the Marvel Cinematic Universe, as well, when he turned up for a one-off appearance as himself in Netflix's Luke Cage. In doing so, he delivered arguably his most memorable cameo to date. This occurred in the 12th episode of Luke Cage's inaugural season, and found the rapper hilariously being held at gunpoint in a neighborhood bodega by a Wu Tang Clan super fan. It also finds him being rescued by another big fan, when Luke Cage (Mike Colter) arrives on the scene and quickly dispatches with the gun-wielding baddies. After sharing a moment of mutual recognition and admiration, the two infamously end up trading hoodies, since Luke's is noticeably full of bullet holes.
It's a moment of utter meta brilliance, made all the more so as Wu Tang's "Bring Da Ruckus" was eventually featured in a key Luke Cage season 2 scene. As it happens, "Meth" himself actually payed homage to his interaction with Hero of Harlem later, via a bangin' track of his own titled "Bulletproof Love."  
Method Man played a big "Cheese" on The Wire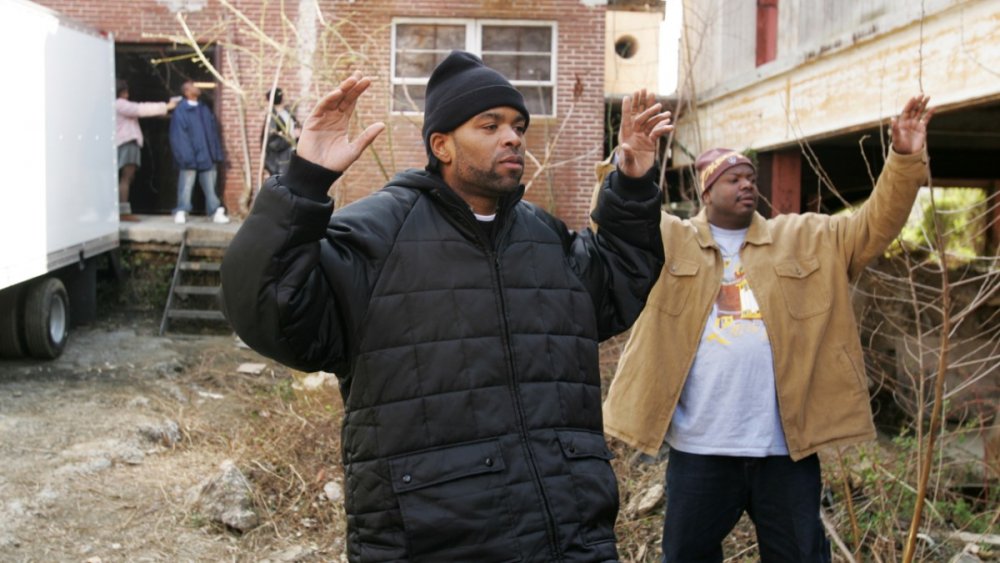 HBO
Just to circle back to the hard-nosed, crime-laden worlds of David Simon, it's worth noting that Method Man's appearance on The Deuce wasn't his first appearance in one Mr. Simons' series. And while The Deuce found "Meth" at the top of his acting game, the series in which he first worked with Simon found the creator at the top of his.
The show in question is Simon's legendary, Baltimore-set crime saga The Wire, which aired 60-episodes on the cable giant between 2002 and 2008. As most The Wire fans would tell you, each season of that series was better than the last, and the show has rightfully earned a spot among the greatest TV series ever produced.
The Wire is also one of the more tragically overlooked series out there, in spit of boasting a seriously impressive cast spotted by names like Lance Reddick (John Wick), Dominic West (300), Aidan Gillen (Game of Thrones), and Idris Elba (Thor: Ragnarok). Method Man appeared alongside that impressive list of co-stars for 13 episodes of The Wire, between seasons 2 and 5. He did so as Melvin "Cheese" Wagstaff, a major player in the narcotics ring run by "Proposition" Joe (Robert F. Chew). He remained a key player in that crime syndicate, even after he infamously got hustled by Omar Little (Michael Kenneth Williams) in season 4. 
In spite of that embarrassing (and expensive) gaffe, "Cheese" stayed in the game until he finally met a most brutal end at the hands of Anwan Glover's "Slim" Charles. Along the way, it's clear Method Man was learning the ropes as an actor, and doing so in the guise of a scene-chewing performance as remarkably raw as it is completely honest.

Method Man got high, and still got into college in the cult stoner jam How High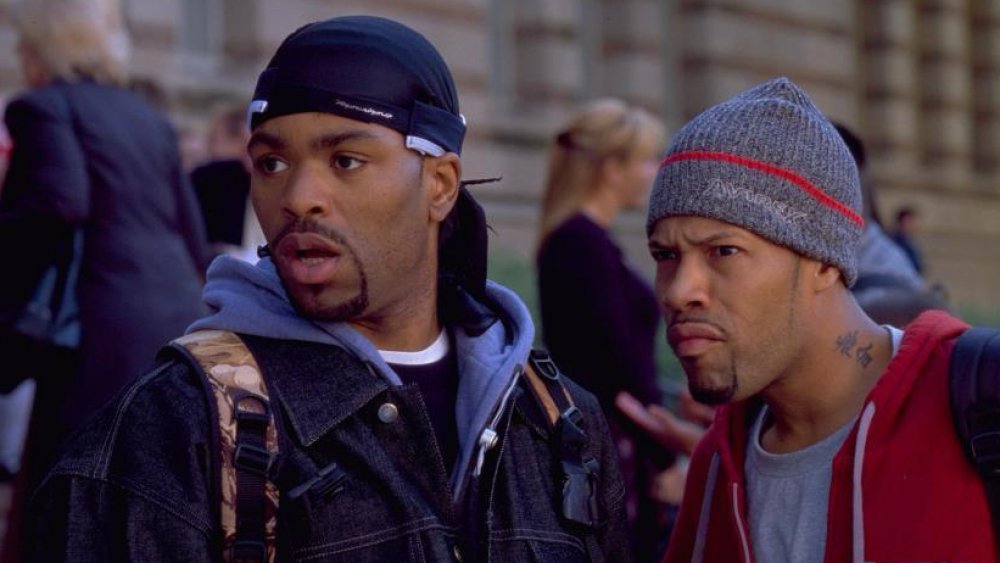 Jersey Films
Lest you think that Method Man is one of those hyper-serious actors with no time for a laugh, rest assured that Cliff Smith has had as much fun in front of the camera as he has laying down killer rhymes in the studio. For proof of that fact, look no further than the man's 2001 comic stoner opus How High. 
For the record, How High is not a film that's held in particularly high regards by the critical set, via Rotten Tomatoes, and it didn't exactly set the box office ablaze during its 2001 theatrical run. How High has, however, continued to find fans since its release, becoming a pseudo cult hit among viewers with a penchant for "puff-puff-give" friendly stories.
For those who don't know, How High finds Method Man working opposite his frequent collaborator Redman, and sees that duo portraying a pair of young men from a rough neighborhood who, after indulging in some seriously magical ganja ahead of their college entrance exams, find themselves unexpectedly accepted into Harvard University and rubbing elbows with snooty Ivy Leaguers. Yes, the narrative is every bit as ridiculous as it sounds. And yes, he and Redman play up their stoner "fish-out-of-water" fantasia with all the culture-clashing insanity you'd expect. 
Silliness aside, once you get past all the stoner shenanigans, there's some fairly savvy class commentary buried underneath the surface of How High, though screenwriter Dustin Lee Abraham and director Jesse Dylan (son of Bob) never do quite enough with it. Either way, both Method Man and Redman prove more than capable of carrying the action, and deliver endearingly offbeat performances in service of a charmingly absurd stoner fable.