Why Cobra Kai Fans Think We'll See Kumiko In Season 3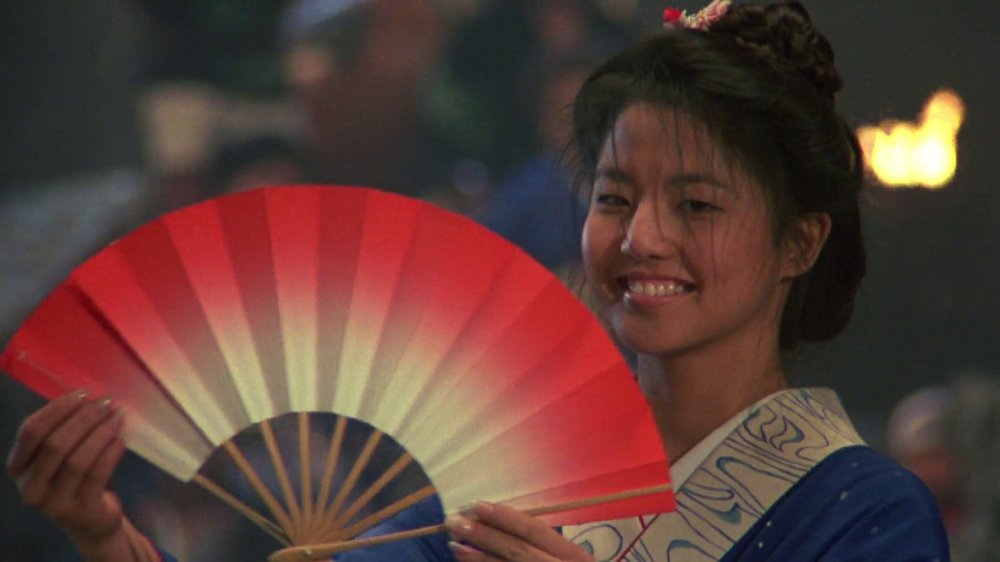 Columbia Pictures
The Karate Kid is great. Cobra Kai, the Netflix series which serves as a follow-up story exploring the enduring rivalry between Daniel LaRusso (Ralph Macchio) and Johnny Lawrence (William Zabka), is also great. However, it's important to remember that there were many other Karate Kid movies, and those are important, too!
So far, Cobra Kai has primarily focused on the legacy of the original Karate Kid (other than one brief sequence exploring Daniel's defection to Cobra Kai in The Karate Kid Part III). That all seems apt to change at a moment's notice, as the show delves deeper into the original franchise's mythology. Some might even say that the upcoming third season of Cobra Kai is the perfect time to pull in some other threads from the other Karate Kid movies — and there's a specific reason for that.
One of the biggest, dangling plot threads throughout Cobra Kai's second season involves the possibility that Ali Mills (Elisabeth Shue) will return. Ali was Johnny's girlfriend before the events of The Karate Kid, but winds up dating Daniel by the end of the movie. During the events of Cobra Kai Johnny talks about how Ali was the only woman he ever really trusted romantically in his life. He messages her on Facebook at one point, and — at the very end of Cobra Kai season 2 — we see that Ali has responded. It's the last shot of the season, and if it doesn't indicate the triumphant return of Shue, fresh off her twisty stint on Amazon Prime Video's The Boys, fans are going to be seriously disappointed. 
For the sake of argument, let's assume Shue is coming back. This begs the question: Will Ali be the only woman from Daniel and Johnny's past to be returning? Some fans think that Kumiko (Tamlyn Tomita), Daniel's love interest from The Karate Kid Part II, might be on the way, too. They might not be wrong.
If Ali Mills returns, so can Kumiko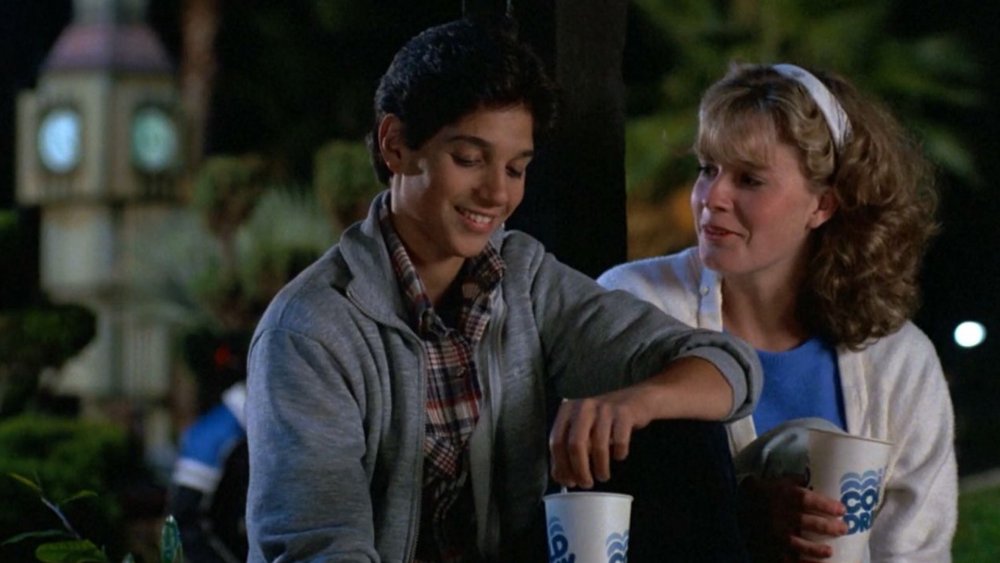 Columbia Pictures
At the close of Cobra Kai season 2, both Johnny and Daniel had crossed lines that harmed and angered the people closest to them. Johnny lost his connection with Carmen (Vanessa Rubio), and Daniel's wife Amanda (Courtney Henggeler) has been on the verge of divorcing him all season.
Johnny may be about to reconnect with Ali in some way. We also know that part of Daniel's road to recovery will involve returning to his former sensei Mr. Miyagi's (Pat Morita) home in Okinawa. This isn't the first time Daniel has been to Okinawa, either. In The Karate Kid Part II, Daniel accompanies Mr. Miyagi on his way to reconnect with his dying father.
While he's in Okinawa, Daniel meets Kumiko (Tamlyn Tomita), the niece of Miyagi's former girlfriend Yukie (Nobu McCarthy). Kumiko is a dancer who feels trapped in Okinawa. She and Daniel develop a relationship that concludes The Karate Kid Part II with the understanding that Kumiko will return to The United States of America with Daniel to begin her career as a dancer.
However, in The Karate Kid Part III, we find out that Kumiko took a dream job at a ballet company in Tokyo. If Daniel does return to Okinawa in Cobra Kai season 3, there's every reason to believe that he might encounter Kumiko there.
The big question then becomes: How likely is it that Kumiko will actually return? Turns out, it's actually a lot more likely than you think.
Is Tamlyn Tomita available to film Cobra Kai?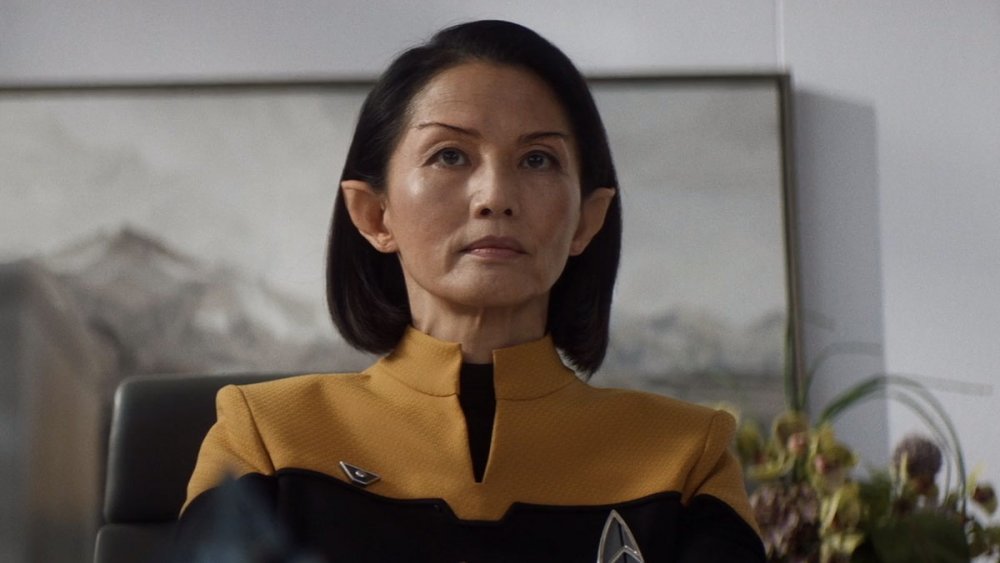 CBS All Access
The first question you have to ask whenever there's a fan theory about actors returning to old roles is whether or not they're even still working. Tamlyn Tomita works quite a lot. If you look at her IMDB page you'll see that Tomita is involved with multiple projects virtually every year.
The next question pertains to whether Tomita would return to an old franchise. Interestingly, we already have an affirmative answer to that, too. One of Tomita's most recent roles was Commodore Oh on Star Trek: Picard. Tomita may be new to the Star Trek world, but Picard is a sequel to Star Trek: The Next Generation. Picard is similar to Cobra Kai in that both are a continuation of an old story, and both deal specifically with a protagonist's past trauma.
The final question concerns whether or not Tomita had the time to film Cobra Kai season 3. All filming for Star Trek: Picard was wrapped by the end of August 2019. Cobra Kai completed filming at the end of December 2019. By our back-of-the-envelope calculation, that leaves several open months during which Tomita could have been available to film. While Tomita appeared in episodes of The Good Doctor and The Man in the High Castle in late 2019, it is likely that those would've been filmed before the fourth quarter. The only project on Tomita's IMDB page we can't account for with certainty is a film called I Will Make You Mine.
If Kumiko did appear on Cobra Kai, there's nothing to suggest that she or Tomita would play an ongoing part on the series. The time commitment could be minimal. With all that in mind, the answer to the question of Tomita's availability seems to be yes.
Karate Kid fans want more Kumiko, and with Daniel and Amanda on the rocks she could certainly bring an interesting twist to the Cobra Kai plot. We can't guarantee anything, but fans who think Kumiko might return aren't pulling those theories from nowhere.