The Cobra Kai Family Theories That Are Raising Fans' Eyebrows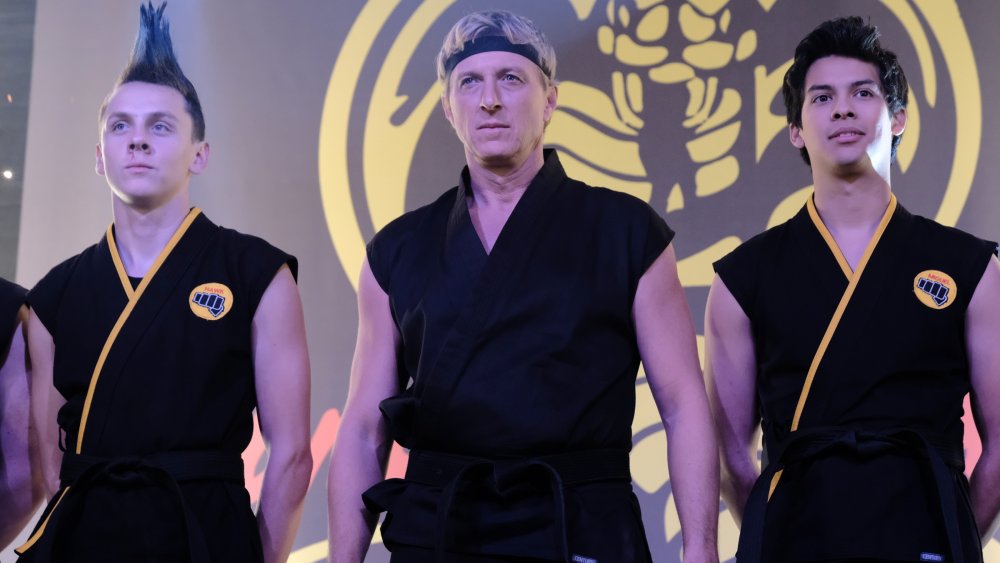 Netflix
Cobra Kai is the newest entry in the Karate Kid franchise, and includes several of the original cast members playing their original characters 35 years after the original Karate Kid films. The conflict between Cobra Kai Karate and Miyagi-Do that took place in the original films has been reignited after a down-on-his-luck Johnny Lawrence, played by William Zabka, starts his own Cobra Kai studio. Daniel LaRusso, played by Ralph Macchio, starts his own karate dojo to prove Miyagi-Do is the superior form of karate.
The original Karate Kid was essentially a rivalry between the two styles of karate and between Johnny and Daniel on a more personal level. Well, this rivalry is handed down to their new students, all of whom are in high school, in the new Cobra Kai future. Some fans, however, are taking it even further, putting out theories on how these students relate, in a biological sense, to characters from the first three Karate Kid films.
Karate Kid characters are all potential parents to the Cobra Kai kids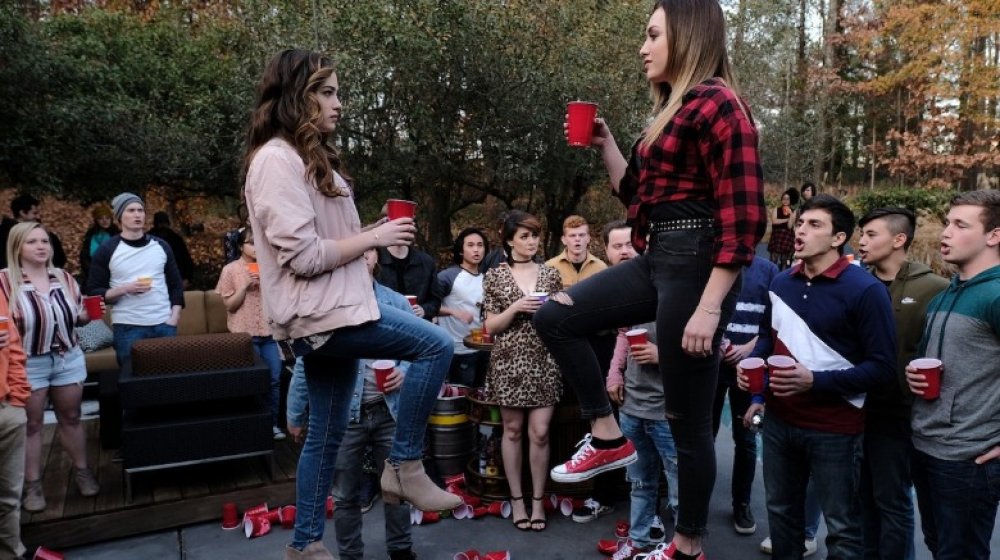 Netflix
Ali Mills, played by Elisabeth Shue, dated both Jonny and Daniel in the first Karate Kid. The two still remember her in Cobra Kai, and she pops up occasionally as a fond idea throughout the first two seasons. Fans think she's Tory's mother for a singular reason: Their iconic introductions. When Daniel asks Ali what her name is, she replies, "Ali with an 'I'." Well, Tory, played by Peyton List, echos a similar response to Miguel, Xolo Maridueña, by saying her name is "Tory with a 'y'." That was enough for fans to theorize that Ali is actually Tory's mother. In reality, both characters are named after the daughters of Karate Kid writer Robert Mark Kamen.
Now, there's merit to believing Ali Mills will end up on the show. Cobra Kai has been hinting at bringing her into the mix since season 1. In season 2, Johnny finds Ali on Facebook and sends her a message. The season then ends on a cliffhanger when Ali sends Johnny a friend request. Plus, Elisabeth Shue has said in an interview that she's thinking about making an appearance. But none of that means she'll end up being Tory's mom.
Is a Karate Kid III villain Miguel's father?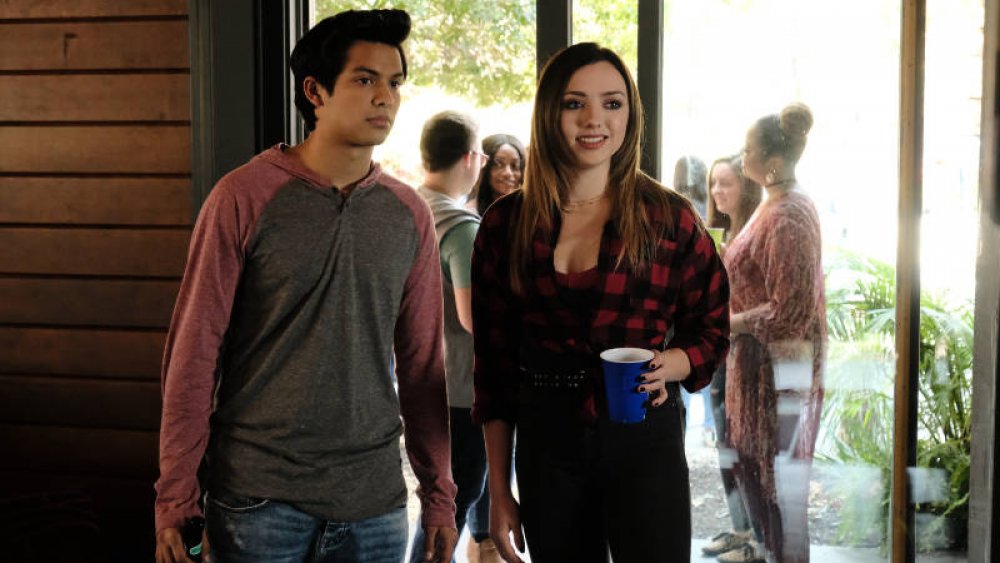 Netflix
Two of the original Karate Kid characters already have children in the group. Johnny Lawrence is Robby's dad, and Daniel LaRusso is Samantha's father. There's yet another fan theory about Terry Silver being Miguel's real father. If that were to prove out, "fate" might be a little too cheesy of a reason to explain why the writers are recycling character introductions.
Terry Silver, played by actor Thomas Ian Griffith, was the true head of Cobra Kai Karate, and the main villain in Karate Kid III, and was later discovered to be the main villain of the entire Karate Kid franchise. He was also good friends with John Kreese, a villain from the first three movies as well as season 2 of Cobra Kai. With Kreese being added into the fray, it would make sense to bring back Silver as well. Again, that doesn't mean he'd have to be Miguel's father, but the writers have yet to tell us who the character's father actually is. The most we know about the guy is from Carmen, Miguel's mother, telling Johnny that, "he was a very bad man and that she had to get far away from him." Since both Miguel's father and Silver were "very bad" men, Silver has become the prime suspect among fans.