What Caroline From Bones Has Been Doing Since The Show Ended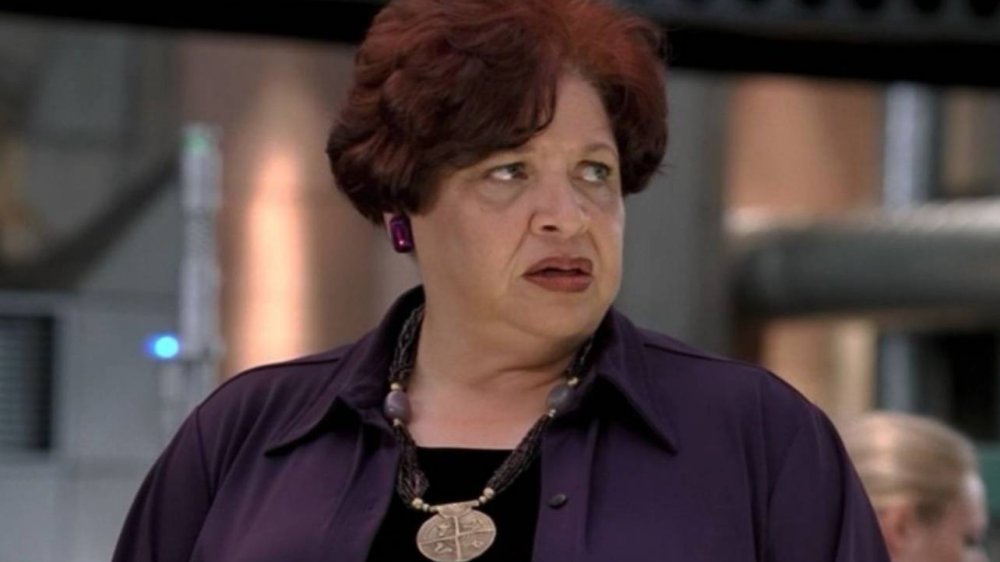 Fox
Bones is one of the most successful crime procedurals in recent memory. The series ran on Fox from 2005 to 2017 for a total of 12 seasons consisting of 246 episodes, following forensic anthropologist Dr. Temperance "Bones" Brennan (Emily Deschanel) as she solved crimes with the aid of FBI Special Agent Seeley Booth (David Boreanaz).
Of course, the two had plenty of assistance over the show's run, and one of their closest allies was Assistant U.S. Attorney Caroline Julian, played by Patricia Belcher. While she could be meddlesome at times, Caroline was always eager to help Bones and Booth — even after he wrecked her precious AMC Gremlin. Truly, Bones wouldn't have been the same without Caroline's witty, acerbic remarks, which became some of the highlights of the series. 
The show went off the air only a few years ago, but its cast has moved on in various ways. Emily Deschanel took on the role of Angela on the TNT series Animal Kingdom, while Boreanaz jumped to Master Chief Special Warfare Operator Jason Hayes on SEAL Team. Belcher has kept busy as well, and if you've watched any television the last few years, chances are you've seen her pop up on your favorite shows from time to time. 

Patricia Belcher has starred in movies and TV shows alike since Bones concluded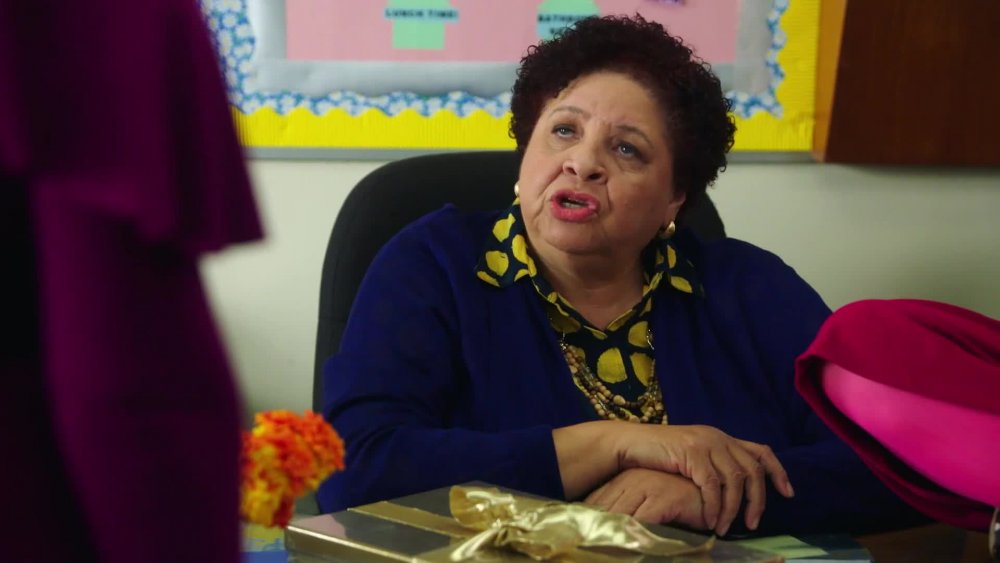 TV Land
Belcher didn't miss a beat after Bones wrapped with its 12th season. In 2017, the same year Bones ended, fans may have caught Belcher as Judge Horsedich on the NBC series Trial & Error. Belcher's sense of humor proved to be a perfect fit for the series that parodied true crime documentaries. Also in 2017, the actress appeared on an episode of the Drew Barrymore-led Netflix series Santa Clarita Diet, playing a character named Roberta.
TV comedies were the ideal place for Belcher to grow as a comedic actor as well, and in the years since Bones concluded, she also made appearances on such series as A.P. Bio (as the superintendent), Teachers (in a recurring role as Mavis), and Young Sheldon (as Clara). 
If you're a fan of Adam Sandler comedies, then you may recognize Belcher as Thelma from the Netflix original film The Week Of, which also starred Chris Rock, Steve Buscemi, and Rachel Dratch. And you can also find her as Althea in the 2020 film Kajillionaire, starring Evan Rachel Wood and Gina Rodriguez. The movie came out on September 25, and tells the story of woman whose life gets turned upside down when her parents (who happen to be criminals) invite a stranger to join them for an upcoming heist. 
Belcher had quite an impressive career even before landing the role of Caroline on Bones. Her resume dates back to the early 1990s, with guest performances on everything from Seinfeld to Malcolm in the Middle to Sister, Sister and more. With such talent, there's no doubt we'll continue seeing Belcher grace our screens for many more years to come.