The Real Reason David Boreanaz Would Never Do A Bones Movie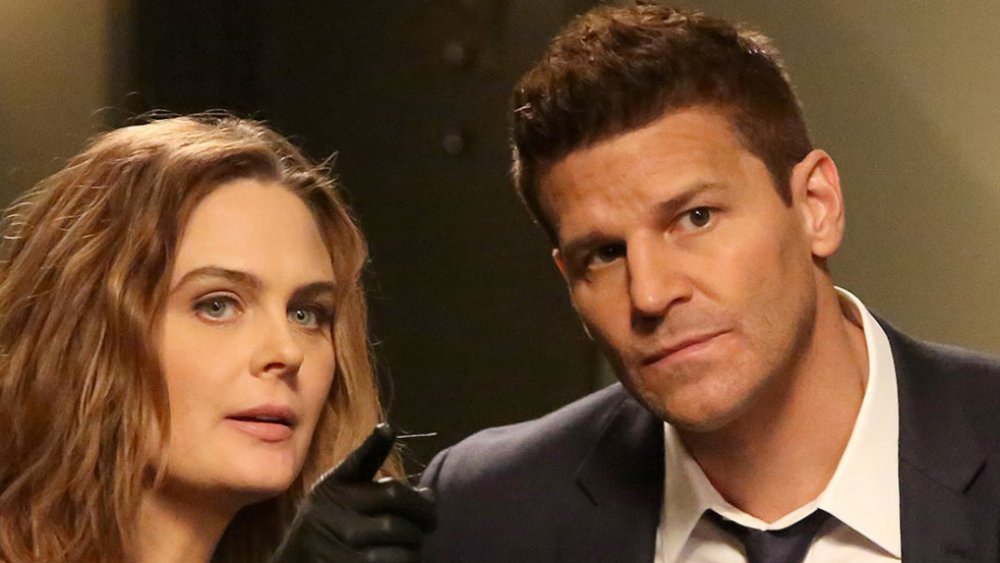 Fox
The moment Fox's forensics dramedy Bones wrapped up with a happy-ish ending, fans were clamoring for more. Even after 12 seasons, with the network ready to move on, the devoted followers who had stuck with the show through time slot changes and threatened cancellations wanted to watch Bones (Emily Deschanel) and Booth (David Boreanaz) bicker, bone, and solve cases.
We've been treated to a seemingly unending list of future remakes and reboots that will blow everyone away (we hope), so there is hope for Bones. Unfortunately, the untold truth of Bones is that the relationship between the creators and their network was tense even when Bones was on the air. As series creator Hart Hanson told Deadline in March 2017, "Fox never tried to make us a hit... that's the way the business goes." And that was before Fox was found guilty of defrauding Deschanel, Boreanaz, and executive producer Barry Josephson.
Of course, when it comes to whether or not Bones will ever resurface on screen again, it really depends on what the cast of Bones is doing today – and one lead is definitely not about to take time out of his schedule. Although Boreanaz loved working on the show, he's made it clear that he's reluctant to dive back into Booth and Bones. 
Here's the real reason David Boreanaz would never do a Bones movie — or so he claims.
David Boreanaz doesn't like to look back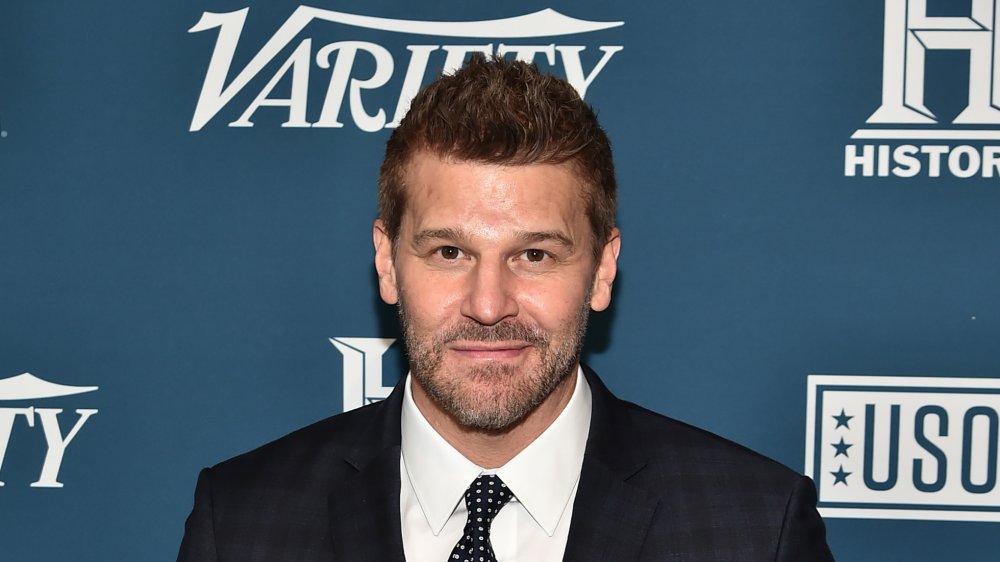 Theo Wargo/Getty Images
Despite getting his first big break playing a 241-year-old vampire on Buffy the Vampire Slayer, Boreanaz is not one to dwell on the past. He's said that the reason he doesn't want to do a Bones reboot is because he prefers to move on after finishing a project. In an interview published in Variety during the final season of Bones, which ended in March 2017, he responded to a question about a revival by saying, "Everything is possible in life, but I tend to like to go forward... in general, I don't like reunions and I don't like to go back."
This wasn't just show-burnout speaking. Two years later, in October 2019, Boreanaz reiterated his anti-reunion stance. "I'm not much of a reunion guy. I work in the now," Boreanaz told Parade, adding, "Emily would laugh if she were here, 'cause [she knows] that's the way I am."
If you still don't believe Boreanaz, you might accept a supporting witness testimony from Deschanel. A few months before the Parade interview, in May 2019, she responded to a question from TVLine about a Bones movie by saying, "I know David said he wouldn't, because he doesn't like to go backwards." So unless Boreanaz shifts his perspective, it's not looking promising. As for Deschanel, she's not entirely on board either, telling TVLine, "I don't know if I would be open to it... I don't have a hard-and-fast rule on that, so we'll see."
David Boreanaz has been known to break his own rules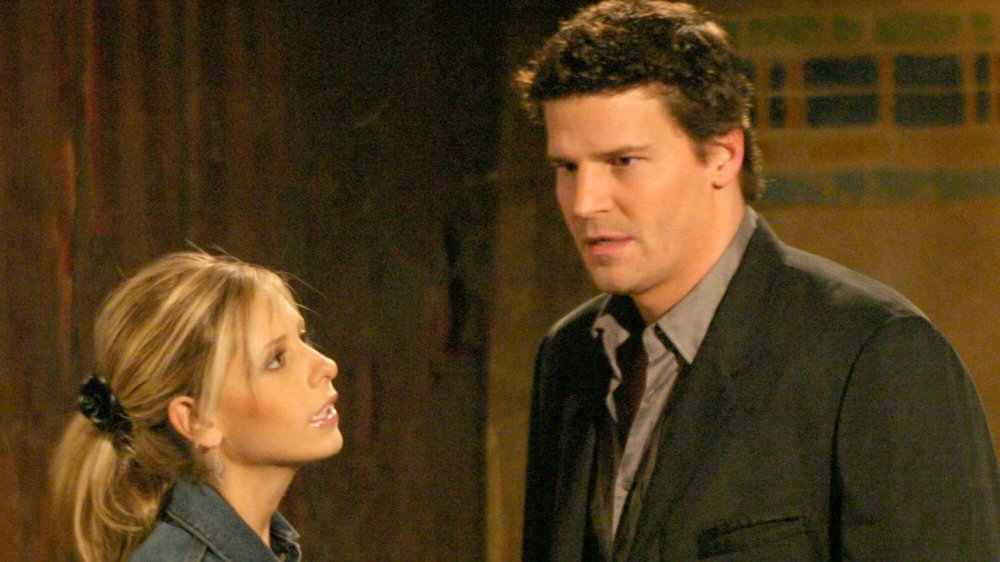 Fox
There is a sliver of hope for Bones fans who aren't read to let Bones and Booth walk off into the sunset just yet: Boreanaz has been known to break his "no reunions" rule.
Boreanaz left Buffy the Vampire Slayer in 1999 to lead the spin-off series Angel, which ran for five seasons and outlived the show that sired it. But after departing, he returned for cameos on five episodes of Buffy, mainly to contribute to the Angel-versus-Spike debate. In 2017, Boreanaz reunited with most of the cast for the 20th anniversary of the Buffy pilot. And in 2019, he hinted to Deadline that he was keen to celebrate Angel's 20th anniversary, saying, "I don't want to give away much... we may have something in the works." That turned out to be another reunion for Entertainment Weekly, including a photoshoot and interviews with the cast.
History shows that Boreanaz isn't completely against getting his various TV gangs back together, but fans who want a Bones movie or nothing will probably have to lower their expectations. In any case, Bones has only been gone for a relatively short time. Give it another 20 years, and who knows how Boreanaz will feel?
Bones movie or not, David Boreanaz is doing just fine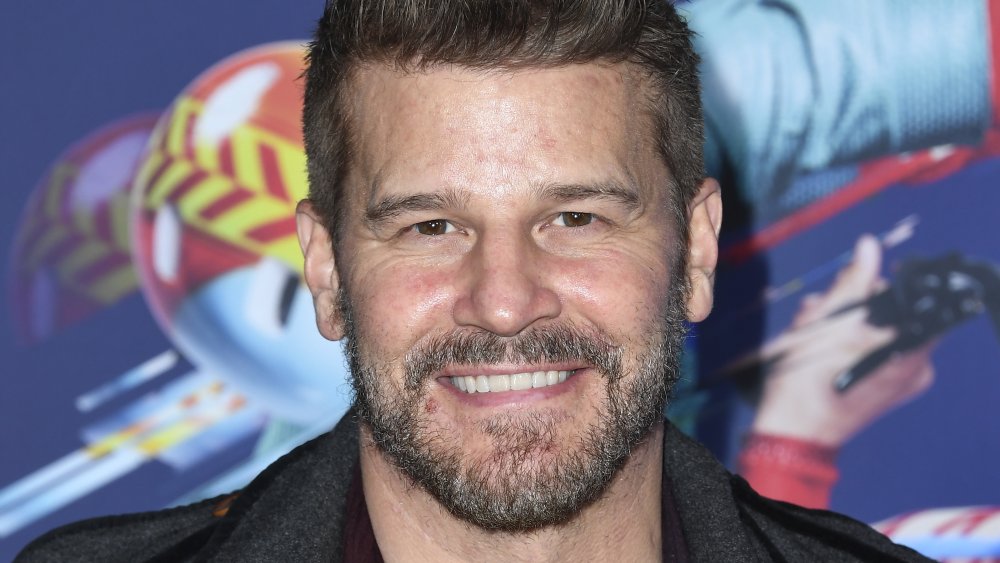 Frazer Harrison/Getty Images
In the few years since Bones wrapped, Boreanaz has kept quite busy — and in a realm that he knows like the back of his hand. Just six months after Bones aired its series finale in March 2017, the actor began starring on the CBS military drama series SEAL Team, which premiered on the network in September of that year. The show centers around an elite Navy SEALs of the United States Naval Special Warfare Development Group known as the Bravo Team, who craft and execute high-stakes missions around the world. Boreanaz stars as Jason Hayes, Master Chief Special Warfare Operator, otherwise known as Bravo 1/1B. SEAL Team also stars some familiar faces, including Max Thieriot as Clay Spenser and Jessica Paré as Mandy Ellis. 
Not only does Boreanaz lead SEAL Team, but he also serves as an executive producer and producer, and has directed two episodes of the show. Clearly, Boreanaz has made SEAL Team is new number-one priority in his post-Bones life. Maybe we should be asking whether he'd do a SEAL Team movie instead?