The untold truth of Hellboy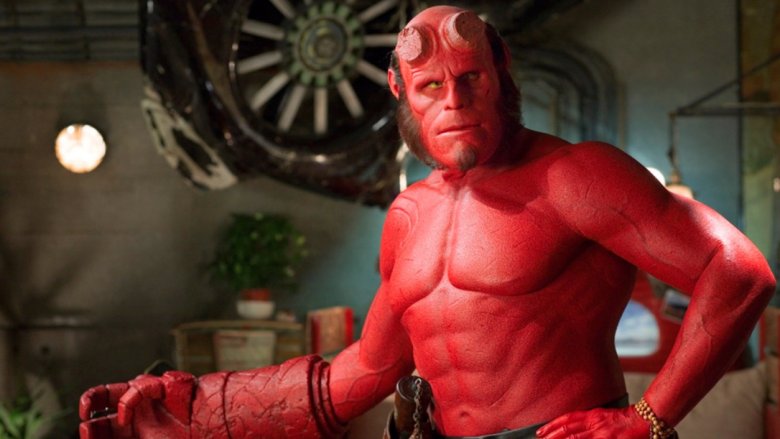 There are few characters with more complicated origin stories and paradoxically simple high concepts than Hellboy. The high concept is simple, and best summed up by a line from Hellboy's adopted father in the 2004 live action Hellboy: "There are things that go bump in the night, and we are the ones that bump back." Hellboy is a devil raised as a man; a big, awkward guy who's always ready to fight to save an innocent life. Simple, right? Well, he's also a descendant of King Arthur, a prophesied world destroyer known as Anung Un Rama, and part of a long lineage of pulp heroes.
In short, Hellboy's pretty complicated. With the upcoming live-action reboot poised to tap into some of the weirder corners of the character's long and twisted history, it's the perfect time to unfurl a set of mystical scrolls and look into what makes him tick. From Hellboy's many comic crossover appearances to Ron Perlman's defining screen portrayal to actor David Harbour's casting in the new film, we're diving deep into Hell to discover the untold truth of Hellboy.