A Famous Arnold Schwarzenegger Movie Is Getting The Netflix TV Series Treatment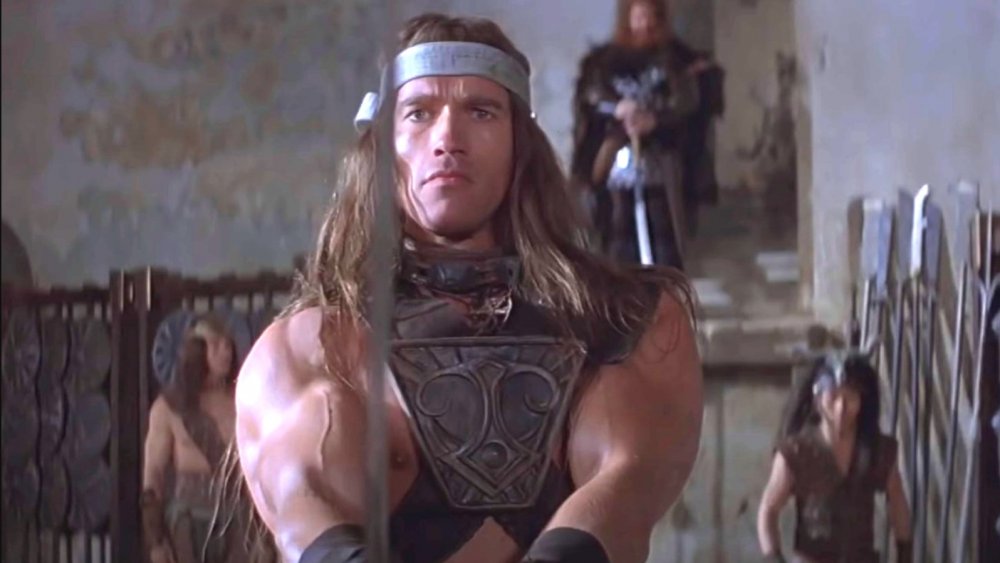 Universal
A new generation can look forward to finding out what is best in this world, as Netflix has announced plans to develop a new, live action Conan the Barbarian series.
Conan, who first appeared in the short stories of Robert E. Howard for the 1930s publication Weird Tales, has spent the better part of a century enjoying a legacy as one of American pulp literature's most enduring characters. In the 1970s, he became a staple of Marvel Comics' non-superhero titles, with two series running for over 20 years. But more than anything else, it was 1982's Conan the Barbarian movie, as well as its 1984 sequel Conan the Destroyer, that brought the character into the modern age, thanks in large part to Arnold Schwarzenegger's portrayal of the titular Cimmerian. Since then, Conan has appeared in a pair of Saturday morning cartoons, a short-lived live action TV show in the '90s, and even been rebooted on the big screen, played by that most elusive of show business rarities: Jason Momoa without a beard.
And on September 30, 2020, Deadline broke the news that Netflix had acquired the rights to the franchise.
Netflix isn't the first streaming service to draw a bead on a new Conan series. In 2018, Amazon announced that they'd be working with Conan Properties International to create a new take on the character, but nothing ended up coming from the partnership. Another stalled attempt, The Legend of Conan, was announced in 2012, not long after Mamoa's reboot stumbled at the box office. The proposed sequel would have seen Arnold Schwarzenegger return to the title role 30 years after his last appearance, but the project failed to solidify.
What can we expect from Netflix's Conan adaptation?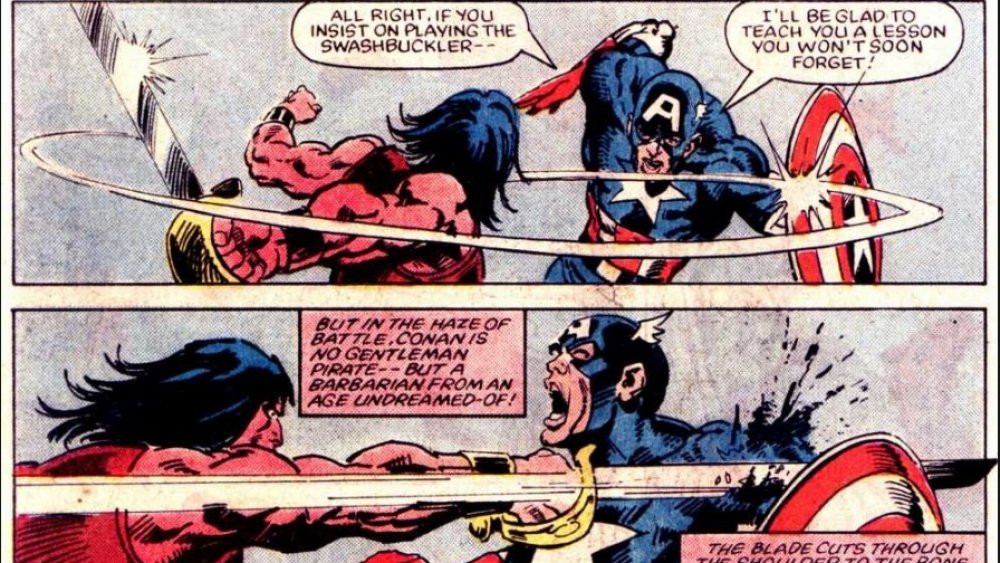 Bob Hall/Marvel
A new Conan series would fit comfortably among Netflix's already impressive collection of sword-and-sorcery properties, with shows like The Witcher and Cursed getting plenty of attention over the last few years. The streaming service will certainly have plenty of material to draw from when they whisk audiences back to the Hyborian Age. On top of the more than 20 completed original Howard stories, the character has appeared in dozens of video games and tabletop adventures, as well as comics published by both Marvel and Dark Horse. Throughout the years, he's been a barbarian, a pirate, a king, and a raider. One particularly bizarre story, published in Marvel's What If? series in 1985, saw him stranded in the 20th century, donning a leisure suit and going toe to toe with Captain America. That one probably won't make it to the screen, but it's okay to dream.
The new live action Conan series is still in its larval stage. Netflix has yet to announce a premiere date, and is currently in the process of hiring writers, directors, and showrunners. Only executive producers Fredrik Malmberg and Mark Wheeler have been officially attached to the project, and casting announcements are obviously a long way off. If there is a loving Crom, we'll hear more sooner rather than later.