Arnold Schwarzenegger Scores A Career-First TV Gig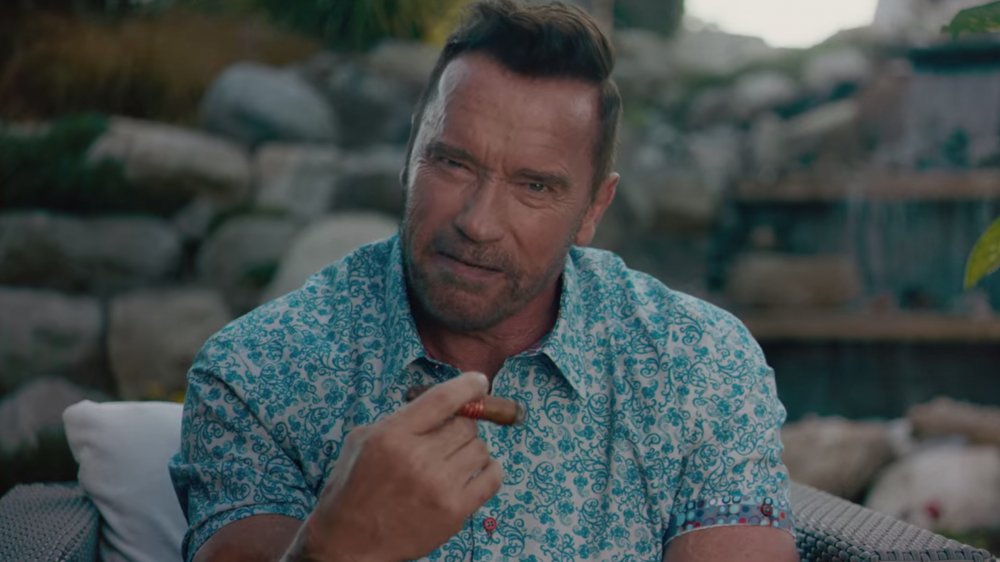 Netflix
It's a slightly stunning revelation when you realize a man with an immense of a pop-culture footprint — like, say, Arnold Schwarzenegger – has yet to dive into the world of scripted television. This obviously did not sit well with the Austrian Oak. Is there no end to this man's drive? Arnold immigrated as a fresh-faced 21 year old who barely spoke a word of English, hit the weights hard, rose to infamy at the iconic Muscle Beach, became an international film star, and then governed the nation's largest state. Now in his 70s, Arnold isn't quite ready to sit back and rest on these achievements. A lesser man would grab a cigar and a glass of scotch and begin his lazy slide into retirement, but not the Terminator. He looked down at his empire and saw an opening on his list of achievements. 
According to Deadline, the venerable He-Man is set to begin work on a new series with Skydance Studios. The series is reported to be a large-scale spy adventure that centers on a father (Schwarzenegger) and his daughter. He will be working with show creator Nick Santora (Scorpion) to bring the series to life on a yet-to-be-determined streaming platform. Given the current industry climate in the Era of Peak TV, is it really a surprise that Arnold wanted to get his piece of the action?
Will Schwarzenegger continue to do the heavy lifting?
The 73-year-old actor says he still can't start his day without some sort of physical activity. The life-long discipline Arnold has instilled in himself should help him step into the role as a spy dad with no trouble at all. Curiosity has us itching to find out how Agent Dad will sneak a casual, yet inevitable, "I'll be back" into the show's dialogue.
In addition to bringing his iconic bod in front of the camera, Schwarzenegger will also be executive producing the show along with others from Skydance. He has a good relationship with the production company after working with them on the last two Terminator installments. There are no additional details on a plot for the new series, but the pedigree of the creators attached gives us hope for something exciting. Creator Nick Santora was part of the team behind Prison Break and Scorpion, as well as the upcoming Amazon series Jack Reacher. As for Arnold's bona fides, let's just say we're curious whether the series will represent a return to form or something else entirely.
Where are we going from here, Arnold?
Paramount Pictures
The jump to television is a logical move for Schwarzenegger's career. After all, he's already a film star, and Arnold is always looking forward. He is a conqueror of worlds — a behemoth of clout — but every creature has its weakness, and the entertainment world has changed quite a bit since Arnold last stood atop it.
Television shows have gone through an incredible evolution since streaming became the medium du jour. Audiences now sink in for binge sessions that last for days while delivery trucks race around town bringing them pizza, toilet paper, hand sanitizer, and little egg trinkets filled with toys and glitter. You can even stare at your phone and watch videos of other people opening their eggs to see what you didn't get. What a time to be alive.
Compared to the long arc of a TV season spanning eight or more hours, feature film plots seem almost de minimis. Will Arnold be up for the challenge? And will he be stepping up as the other half of a father/daughter action duo? Or will it be more of a passing-the-torch approach? However things shake out in the writer's room, audiences stand to reap the rewards. 
More news on this yet-unnamed project as it arrives.