Conan The Barbarian Series In The Works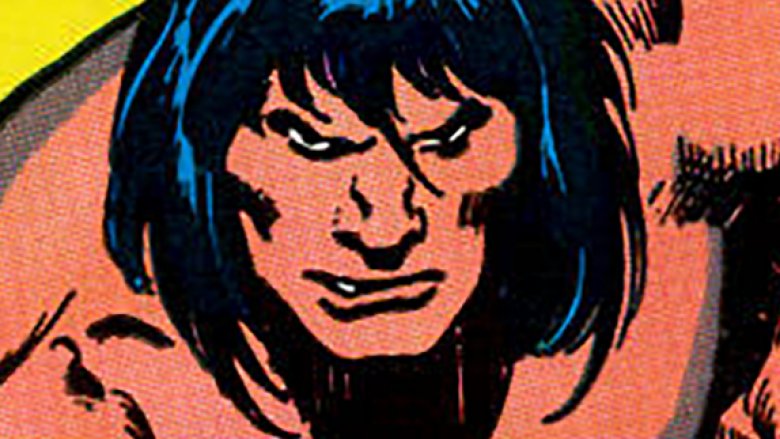 Marvel Comics
Conan the Barbarian is coming to the civilized world. 
Deadline reports that a new drama series based on Robert E. Howard's Conan the Barbarian stories is in the works at Amazon. 
The project, entitled Conan, is the brainchild of Colony co-creator Ryan Condal, Fargo and The Handmaid's Tale creative Warren Littlefield, and Game of Thrones director Miguel Sapochnik. Pathfinder Media and Endeavor Content are also behind the new show. 
Condal writes the script for Conan, which is described as a classic retelling of Conan's story through a "return to his literary origins." The outlet provided a brief summary of the series' central plot: "Driven out of his tribal homelands, Conan wanders the mysterious and treacherous world of civilization where he searches for purpose in a place that rejects him as a mindless savage."
Given his reported "personal obsession" with the source material, Condal seems the perfect fit to pen the new narrative. Sapochnik, who also is a longtime fan of Howard's Conan tales, directs the series. Littlefield executive produces. The trio are apparently have a shared creative goal for Conan as well: to bring Howard's original literary works to the small screen in a series that's "faithful to the spirit his Conan character," which Howard created in 1932 through a collection of fantasy stories for Weird Tales magazine.
The character of Conan the Barbarian appeared on the big screen in the 1982 John Milius-directed, Arnold Schwarzenegger-led feature film Conan the Barbarian. Later, Game of Thrones actor Jason Momoa brought Conan back to life in the 2011 sword and sorcery reboot, which was, unfortunately, panned by critics and audiences alike. There have also been two animated Conan television series and a syndicated action-adventure show called Conan the Adventurer, which starred Ralf Möller in the title role.
Outside of film and television, Conan has been a sizable force in the comics world, having been a part of Marvel Comics until 2003. DC Comics and Dark Horse later published new Conan stories, and Deadpool movie writer Gail Simone recently penned a comic miniseries that sees the barbarian team up with Wonder Woman. 
Additional details surrounding Conan haven't been revealed as of yet. We'll keep you updated as more information becomes available.