Rob Riggle Teases The Possibility Of A Step Brothers Sequel - Exclusive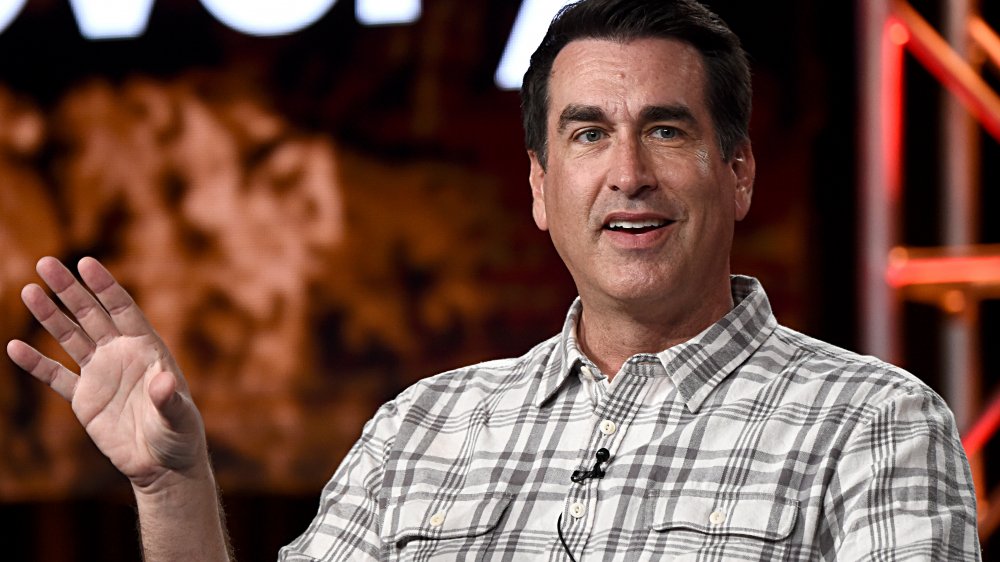 Amanda Edwards/Getty Images
Rob Riggle has worked with some pretty talented comedy ensembles over the last couple of decades, and for his new movie, The War with Grandpa, he's teamed with the likes of Robert De Niro, Uma Thurman, Christopher Walken, Cheech Marin, and Jane Seymour.
But if Riggle gets his way, he'll reunite with what is clearly one of his favorite ensembles to date: the cast of Step Brothers, writer-director Adam McKay's uproarious 2008 comedy starring Will Ferrell and John C. Reilly as the titular pair, along with a talented group of co-stars including Adam Scott, Richard Jenkins, Mary Steenburgen, and Kathryn Hahn.
In Step Brothers, Riggle plays Randy, the boisterous, scheming business partner of Derek (Scott), who reluctantly hires his older brother Brennan (Ferrell) to join them. The movie, of course, required Riggle to taunt Ferrell at every turn, as in the film's classic "Catalina Wine Mixer" scene: "I don't know what it is about your face," Randy tells Brennan as he forms a fist, "but I want deliver one of these right in your suckhole."
How likely is such a reunion? Looper took the opportunity to ask Riggle during our exclusive interview.
Brotherly love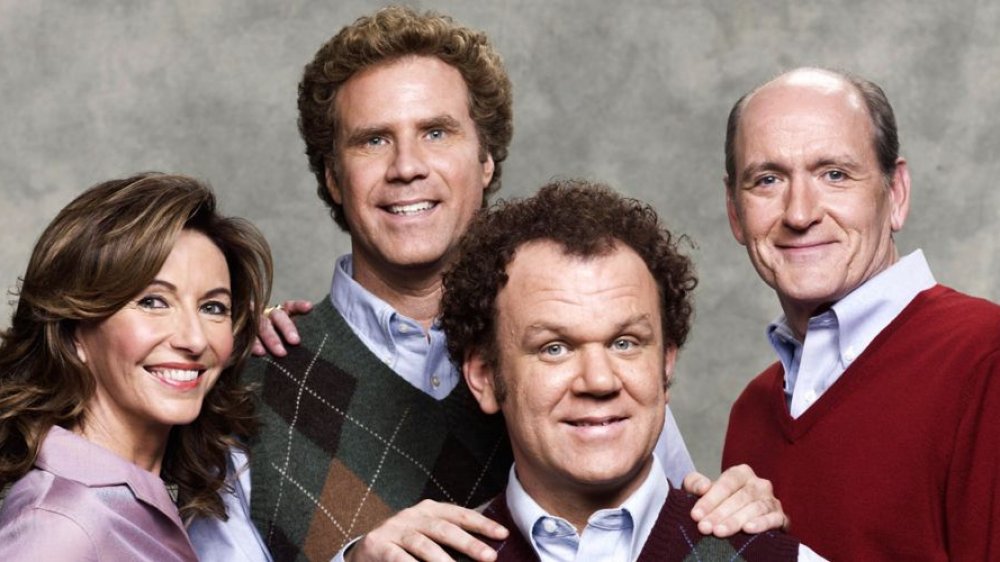 Columbia Pictures
Ferrell's deadpan response to Riggle's absurd threats in Step Brothers is one of the many reminders why the actor is the ultimate comedy partner.
"He's the best. He's the absolute best. It's pure joy. Adam McKay, Will Ferrell, John C., all improvisers, all come from that background — love it," says Riggle. "We improvised so much on that film and it was so much fun to crack each other up, to surprise each other, to go in weird places. You can make a whole other movie from the stuff on the cutting room floor."
While that is unlikely to happen, Riggle said to count him in if McKay, Ferrell, and Reilly want to get their improv family back together for a Step Brothers sequel. "Listen, they've threatened to do a sequel to that for years. It hasn't happened. I don't know if it ever will," Riggle explains. "If it ever did happen, I would be first in line to buy a ticket, absolutely."
In the meantime, you can catch Riggle, De Niro, and company in The War with Grandpa when it opens in theaters October 9.