The Untold Truth Of Dr. Steve Brule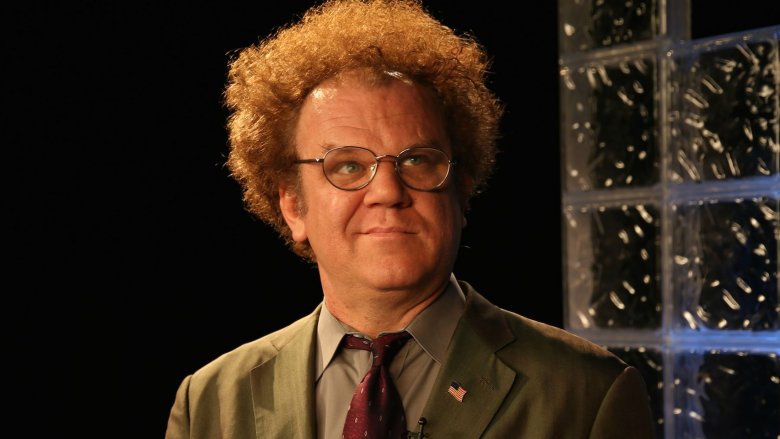 Over the course of more than two dozen appearances on the Adult Swim series Tim and Eric Awesome Show, Great Job! John C. Reilly bewildered and delighted audiences as the unforgettable Dr. Steve Brule, who offered viewers life tips in a segment called "Brule's Rules." The character proved so popular that Tim and Eric (and Reilly) spun off the character into his own series, Check it Out! with Dr. Steve Brule. Here's just about everything there is to know about Dr. Brule. Check it out...for your health!
How Tim and Eric met John C. Reilly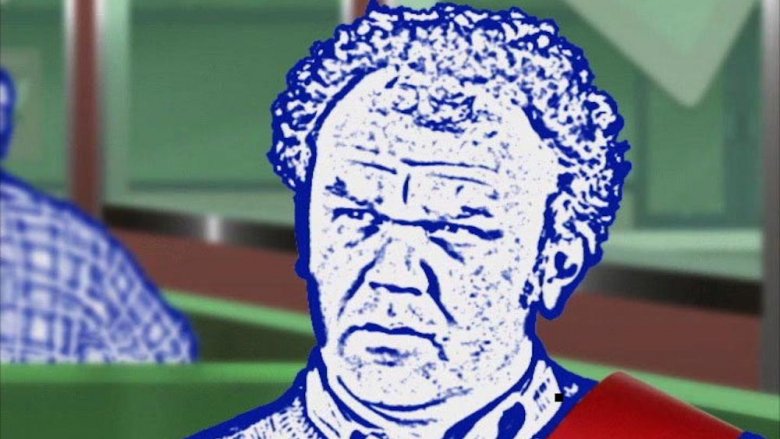 In early 2006, this unlikely trio of collaborators met at a bowling alley during a birthday party for comedian and actor Ron Lynch, a co-star of Tim Heidecker and Eric Wareheim's Adult Swim cult hit cartoon show Tom Goes to the Mayor. At that time, John C. Reilly was already a well-respected character actor known for his dramatic roles in the films of Paul Thomas Anderson (Boogie Nights, Magnolia), and the musical Chicago, which earned him an Oscar nomination for Best Actor in a Supporting Role. The three hit it off, and Heidecker and Wareheim invited Reilly to be on their show. Reilly accepted the invitation, playing a crazed version of himself that Tom (Heidecker) meets on a social networking site called Friendship Alliance. Tom Goes to the Mayor wrapped up a few months later, and Tim and Eric moved on to the live-action sketch series Tim and Eric Awesome Show, Great Job!
The character was entirely John C. Reilly's idea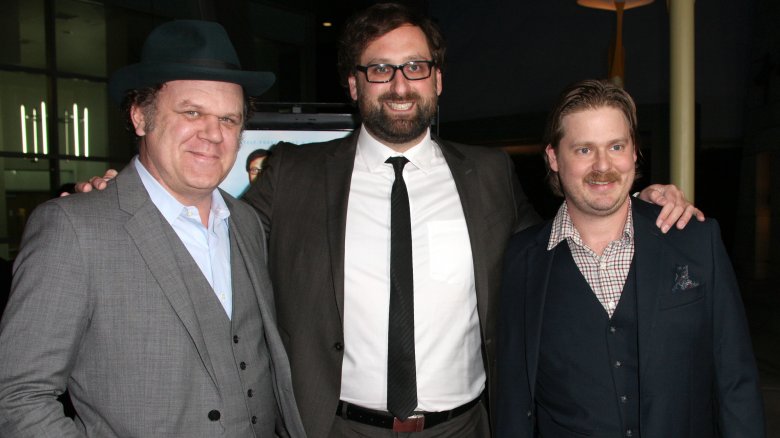 Getty Images
Generally when a show hires an actor for a role, the actor arrives at the set at a certain time, puts on a costume that's been pre-selected and fitted, and says the lines that a writer wrote for them. This isn't how it went the first time Reilly played Dr. Steve Brule on Tim and Eric Awesome Show, Great Job! 
Reilly arrived with costume and character in tow, and Eric Wareheim later said that "Brule was John's idea completely. He improvises most if not all of what he does—he even brought his out outfit (along with the hair) to the show." Heidecker and Wareheim just set Reilly free to do what he wanted.
Reilly often claims that Dr. Steve Brule is a real person...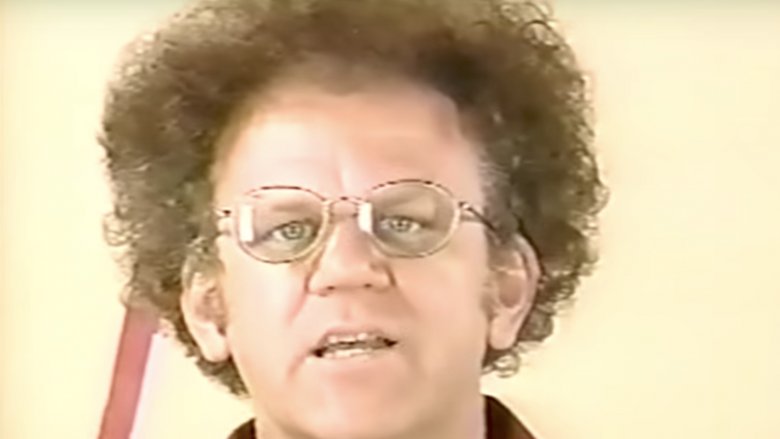 Dr. Steve Brule is portrayed by John C. Reilly...or not, according to John C. Reilly. The actor sometimes claims Brule is another person, a real person, separate from himself. Reilly has insisted that his relationship to Brule is as executive producer of Check It Out!, and that he's never even met the doctor in person. He maintained their separate existences in an interview with Vanity Fair, for example, saying, "Steve is a very talented guy, he's an original voice." However, Reilly will occasionally let the veil slip: he told Esquire that he didn't really create the character as much as he just showed up for an Awesome Show taping "and started channeling that guy. I don't know where he came from."
...Because he wants to keep his process secret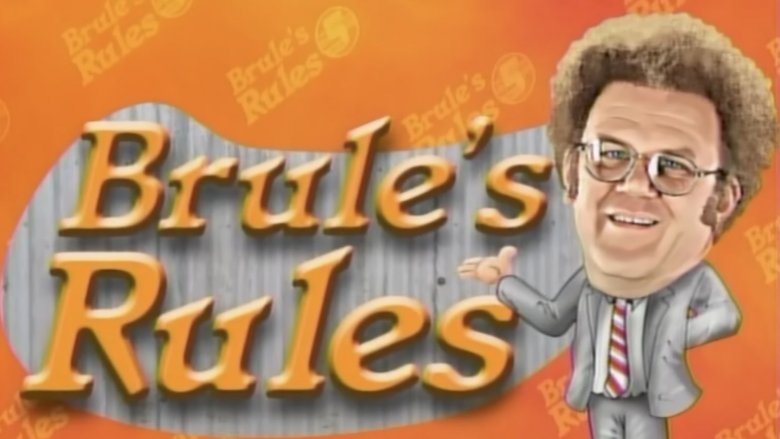 Reilly's insistence that he and Dr. Steve Brule are separate entities speaks to his reluctance to discuss the character. He's a highly-trained, highly-experienced actor who takes his craft very seriously, and he prefers to let his work speak for itself. "I find the less I say about Steve Brule the better," Reilly told Esquire. "I think of him as real, and anytime I start to analyze him, it gets really boring." He added, "Some things are just better left mysterious. I'm not really interested in picking it apart."
Most of the guests are real people
The Dr. Steve Brule television experience is more than just John C. Reilly. On Check It Out! he interviews business owners, craftspeople, athletes, artists, and more. If they seem uncomfortable or flummoxed by Dr. Steve, they're not faking it. "He's interviewing real people," Tim Heidecker told Entertainment Weekly. 
But unlike other TV shows that blur the lines between fiction and reality, Heidecker says "the comedy is not necessarily about fooling these people. It's more the character of Steve Brule being completely clueless and a really strange guy." In other words, they don't want to make the participants the butt of the joke. The genuine confusion of the guests is heightened, Reilly says, by the show's lack of "pre-interviews." When viewers see Brule talk to people, they're really encountering one another for the first time.
Who is Denny, anyway?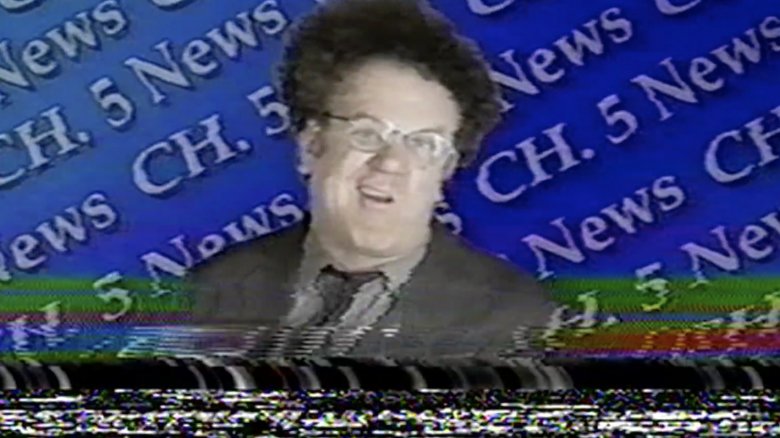 Throughout Check it Out!, Dr. Brule barks at an offscreen figure known only as Denny. According to Reilly, Denny's the person that "does the technicals"—he's responsible for the sound, camerawork, and editing. The reason he doesn't seem to be particularly good at any of it (which Eric Wareheim says is "calculated" and engineered to look bad, as if Dr. Brule made the show "at home") is because Denny "has a lot of jobs." Another one of Denny's jobs is being Steve's handler. Furthering the illusion that Dr. Steve and John C. Reilly aren't the same person, Reilly and his collaborators say they get in touch with Brule by paging Denny. Denny then faxes Steve, and then Steve sends a fax back to Denny.
The ironically-named inspiration for Bagboy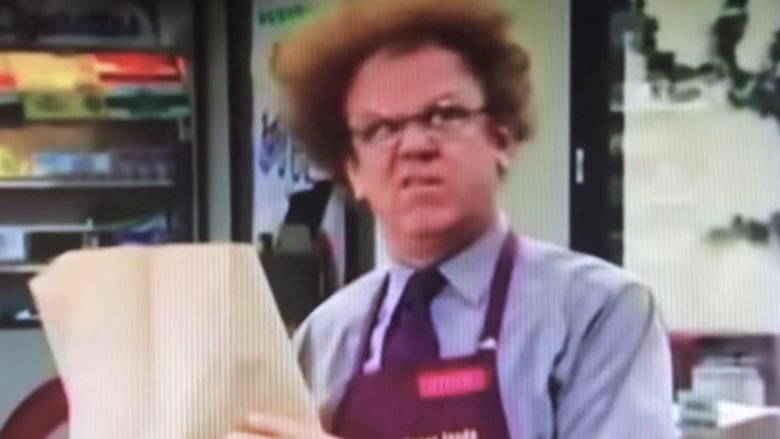 In 2015, Adult Swim, home of Tim and Eric Awesome Show, Great Job! and Check It Out!, aired a Dr. Steve Brule special called Bagboy, presented as a sitcom pilot created by and starring Brule as an inept grocery store bagboy. It wasn't really written by Brule, of course, but rather Tim Heidecker, Eric Wareheim, and John C. Reilly. Before they began, Heidecker researched real supermarket-set sitcoms to nail down the characteristics. As it turns out, there haven't been too many, but the first and most prominent one Heidecker could find was a 1980s Canadian sitcom starring Don Adams (Get Smart). Its title? Check It Out!  "I thought I was hallucinating," Heidecker later admitted, adding, "We definitely took inspiration from some of the look and the theme song" of that show.
There's a Steve Brule reference in Kong: Skull Island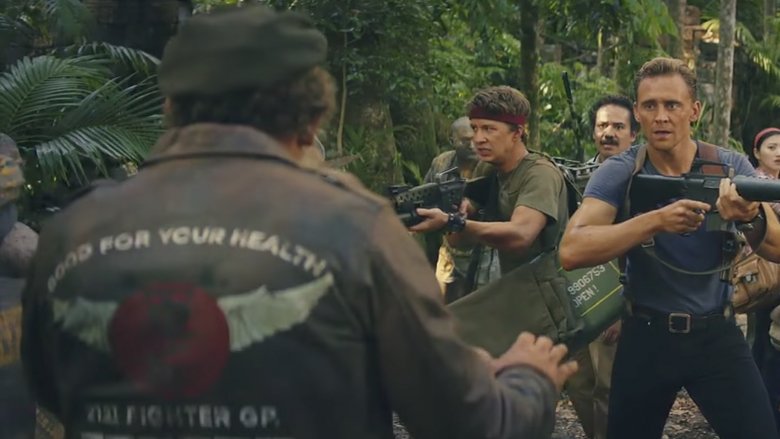 In the 2017 blockbuster Kong: Skull Island, Reilly plays an Air Force lieutenant named Hank Marlow, who's been stranded on Skull Island for three decades. The movie also features what's got to be an allusion to Dr. Steve Brule: Reilly's character wears his old military jacket, which displays the name of his squadron along with the words "Good for your health." That's awfully similar to the "Brule's Rules" segment-capper, "For your health!"
He might not really be a doctor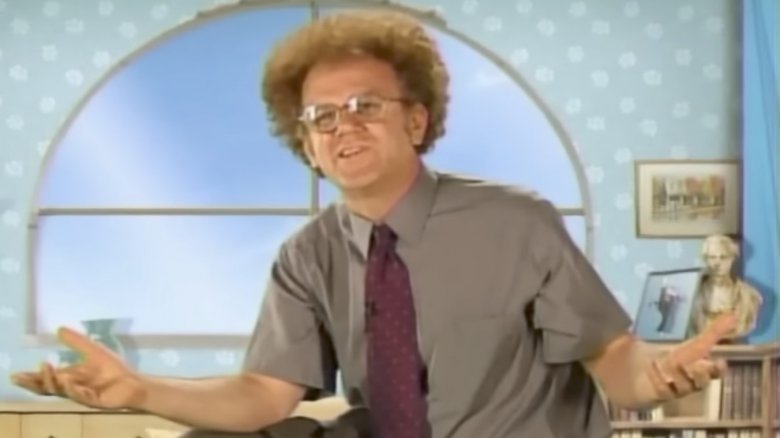 One big, lingering question about Dr. Steve Brule: How is a spaced-out, ill-informed nitwit a practicing medical doctor? (Or at the very least, a guy who somehow completed enough education to earn a doctorate in something?) According to Reilly, Brule just might not be a doctor at all. In a Reddit "Ask Me Anything" session, he revealed that "it has been proposed that his mother actually named him" Doctor Steve Brule—meaning the character's first name is Doctor, and his middle name is Steve.