Batwoman: Get Your First Look At Ryan Wilder's Batsuit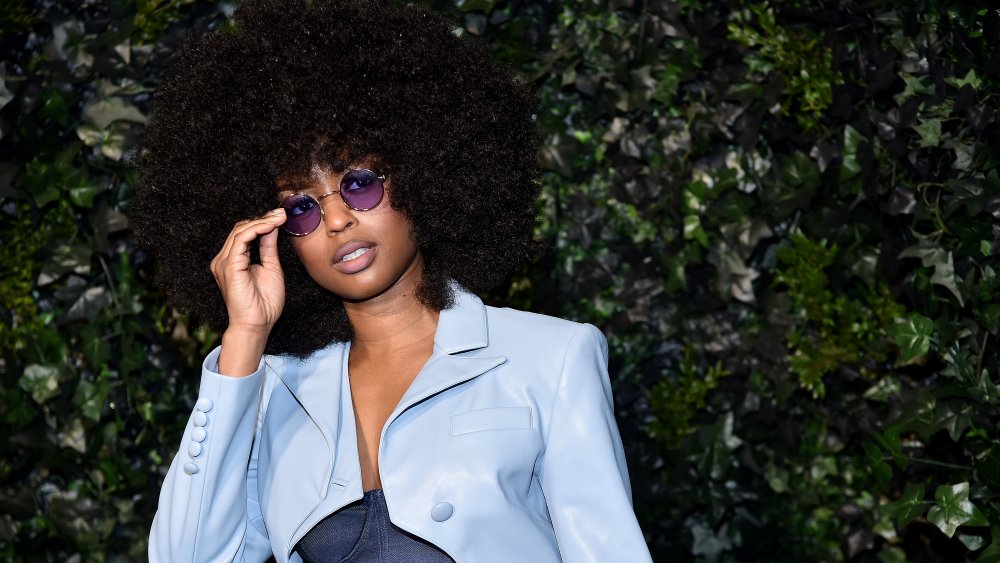 Steven Ferdman/Getty Images
There's a new Batwoman in Gotham, and the first glimpse at her suit is already blowing fans away.
Javicia Leslie, who's taking up the Batwoman mantle on the CW series, has posted about her new Batsuit on social media, and there's already reason to get excited about this new actor's take on the Batwoman. In an Instagram post, Leslie shared a photo of herself in a Batwoman mask with a wavy, long red wig, though the view is only from the neck up. In the caption, she proclaims, "Look out, Gotham, I'm suited up and ready to go... But just wait until Ryan Wilder puts her own spin on the Batsuit."
After Orange is the New Black and John Wick alumna Ruby Rose vacated the title role in May, leaving fans stunned, fans wondered about who would replace Rose, and in June, that mystery was solved. Ultimately, the Greg Berlanti series chose Leslie, a Black, queer woman, who could continue playing an important small-screen LGBTQ+ character in Rose's stead. Fans are already getting excited about the new dimensions that Leslie can bring to this character, and this first look is only the beginning of why Leslie's twist on Batwoman is so highly anticipated.
Javicia Leslie will play an entirely new kind of Batwoman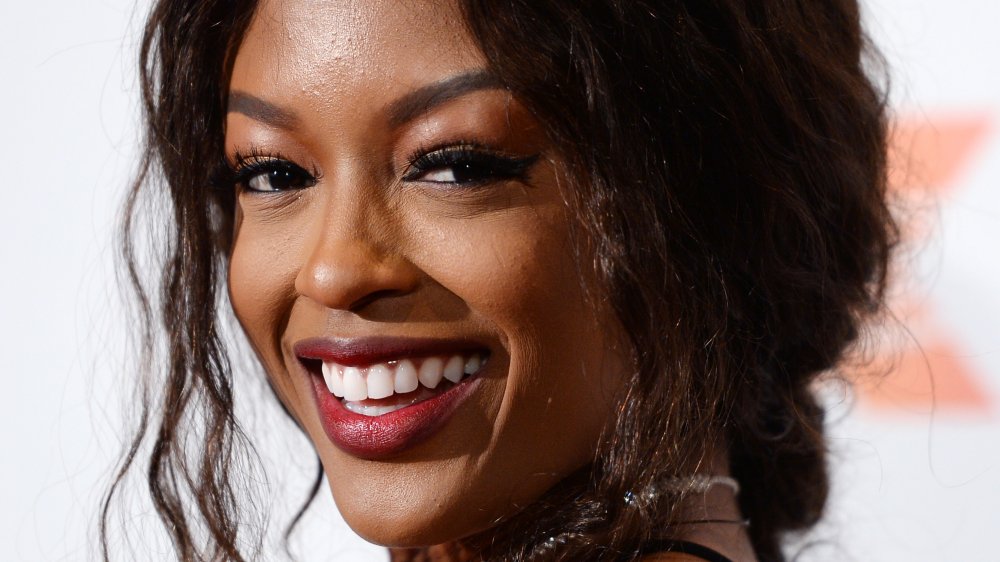 Amanda Edwards/Getty Images
When Rose abruptly announced her exit from Batwoman this past spring, fans were shocked and confused, and also widely wondered how exactly the show would proceed after her exit. Rose originated the role of Kate Kane, the original Batwoman from the DC comic series, and in the Arrowverse's take on the character, Rose played Kane as a proudly out lesbian who masqueraded as a vigilante in Gotham by night.
However, Leslie has been given the green light to create an entirely new character named Ryan Wilder, who will pick up Kane — and Rose's — cowl for the show's second season. Also a lesbian, Ryan, a former drug smuggler, must balance running from the police with serving as Gotham's secret protector. When she was cast, Leslie released a statement, saying, "I am extremely proud to be the first Black actress to play the iconic role of Batwoman on television, and as a bisexual woman, I am honored to join this groundbreaking show which has been such a trailblazer for the LGBTQ+ community." Fans expressed their excitement as well, and all in all, Leslie's turn as Gotham's female caped crusader is highly anticipated.
Despite the ongoing COVID-19 crisis, there's good news about Batwoman, which is that the second season is already in production in Vancouver, and when the show returns to the CW early next year, fans will be able to get their first full look at Leslie's Ryan Wilder. 
Currently, Batwoman is set to return in January of 2021.