My Policeman - What We Know So Far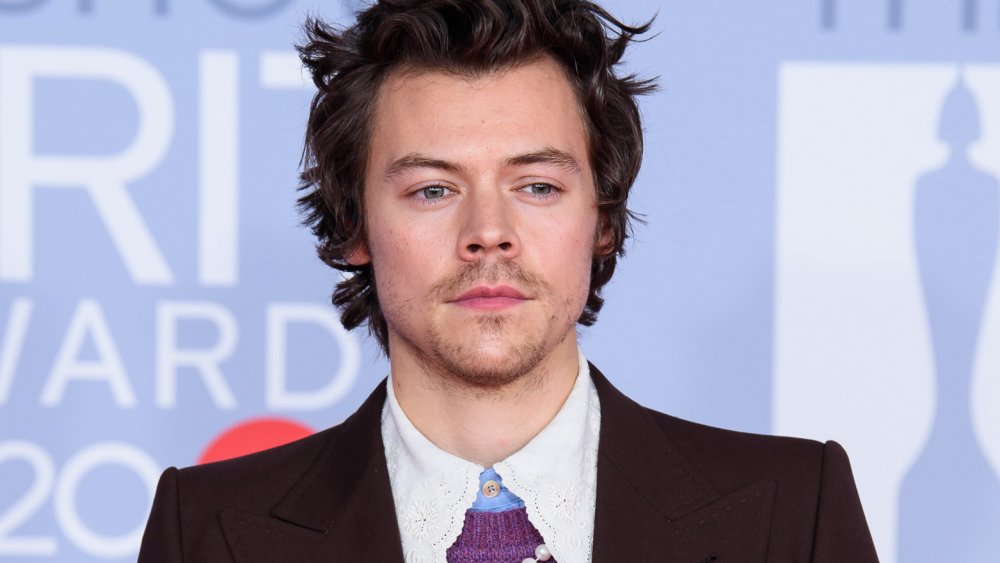 Joe Maher/Getty Images
There's an endless list of films and shows centered around law enforcement. The ones that stand out generally do one of two things: they either take a standard formula and do it extremely well — placing emphasis on relationships between the characters, to ensure viewer attachment — or, perhaps more engagingly, they put an interesting new spin on something audiences have seen a million times before. The latter approach is riskier, but if done correctly, it certainly can produce more exciting results. 
The upcoming film My Policeman, which may enter production in 2021, will fall mostly into the latter category — but with some of the former, as well, since relationships are imperative to the story. The movie isn't about law enforcement in the traditional sense, though, despite what the title would have you believe: the nature of the relationships in the film, in fact, will be a big and unconventional twist on what audiences might expect. Want some answers? Here's everything we know about the movie so far.
What's the release date for My Policeman?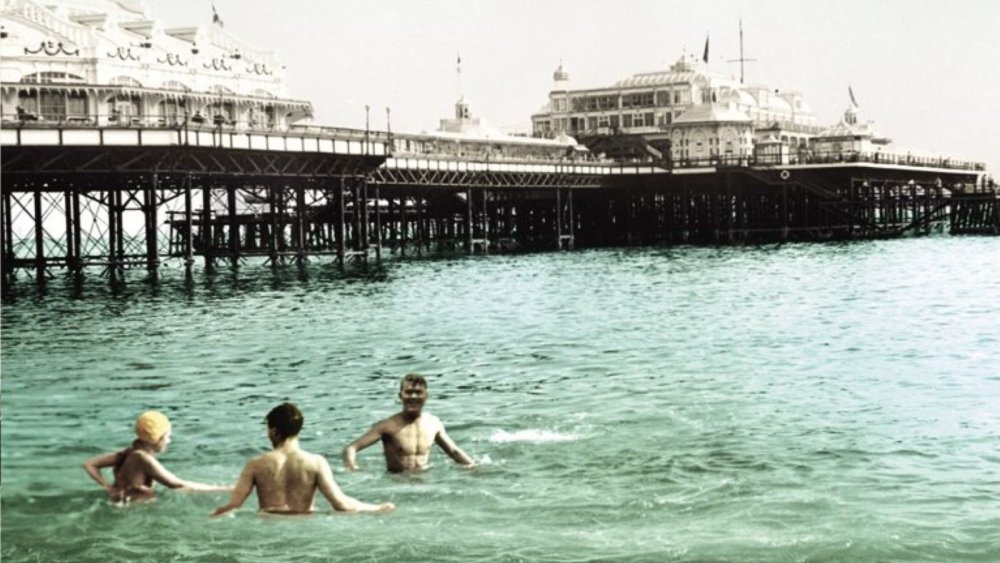 Vintage Books
The onset of COVID-19 has made it difficult to determine exact schedules for anything — all Hollywood-related things, and people included. New films and shows are constantly getting delayed, resulting in constant updates so that audiences always have something to hold on to. It's a frustrating reality, but one with which everyone is dealing. That being said, My Policeman currently has no release date to speak of. Roberts' novel was published in 2012, a date so long ago that it should have little to no bearing on how soon the film adaptation will be ready.
What little information is available has to do not with a prospective release date, but production. According to Collider, production on the film is set to begin in spring or summer 2021. For a grounded story that shouldn't require any heavy special effects, that could theoretically mean the movie might be set to go by late 2021, early 2022 the latest.
That Amazon Studios acquired the rights is something of a saving grace, as far as release dates go, since it means the movie will most likely hit streaming services quickly after it's done being made. When it does come out, though, much of the buzz around the film will be because of the exciting cast.
Who's in the cast of My Policeman?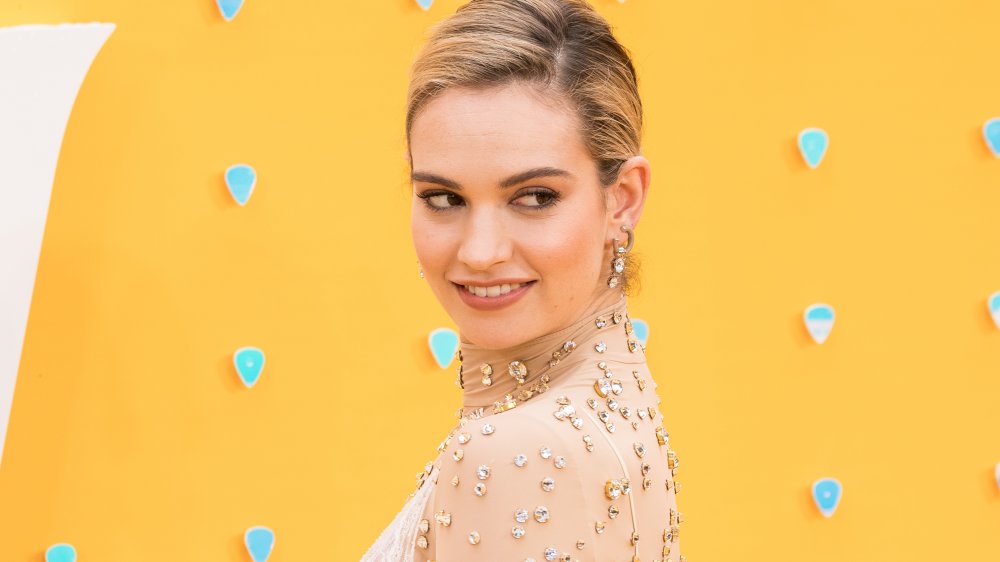 Jeff Spicer/Getty Images
The story revolves around three distinct characters. First is Tom Burgess, the titular policeman. Then there's Marion, a schoolteacher. Finally, there is Patrick, a museum curator. While Tom and Marion have been cast, an actor for Patrick has yet to be locked down.
Starring as Tom is none other than singer-songwriter Harry Styles. While he often appears on various television programs as himself (such as Saturday Night Live), it wasn't until 2017's Dunkirk that he made his true acting debut. A soldier in World War II is a very different role than a late 1950s British policeman, so it'll be interesting to see what Styles brings to bear in his second major performance. Marion will be played by a far more established thespian: Lily James. She's shown quite a range over the course of her acting career, playing the likes of a rule-breaking rich girl in Downton Abbey and a waitress who becomes embroiled in something larger than herself in Baby Driver. There are high expectations for her, no matter what character she embodies, and Marion is no exception.
On the subject of Patrick's potential casting, Collider reports that it will likely be "someone a little bit older than [Styles]." Styles is 26 as of 2020, so if the report rings true, actors in the early to mid-30s range are the best bet. As for who these characters are, exactly? Well ...
What's the plot of My Policeman?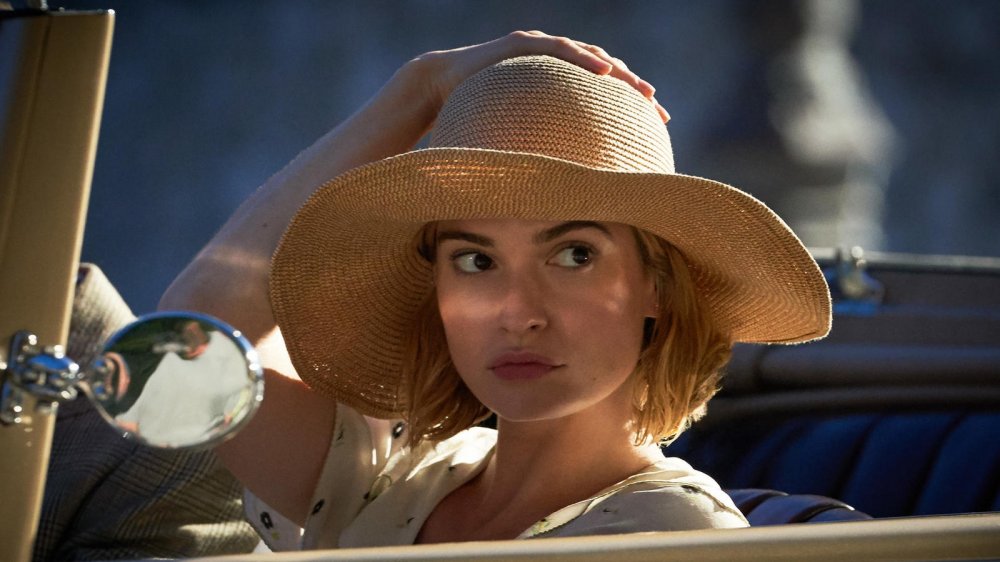 If Roberts' novel is anything to go by, My Policeman should put forth an intriguing story. Set in Brighton, England in the 1950s, events kick off when Marion makes eyes at Tom. It's undoubtedly love at first sight for Marion, but Tom isn't so sure — especially not after he meets Patrick.
Tom and Patrick fall for each other, and their romance is the centerpiece of My Policeman. Due to the 1950s setting, in a time of rampant homophobia, the two men spare no expense in keeping their relationship secret — but that's simply not enough. In keeping with contemporary social mores, Tom agrees to marry Marion, and bury all ties with Patrick. It's an extraordinarily complicated love triangle, needless to say, and the devil's in the details.
What makes it even more interesting is that the story is framed from a future perspective, after Tom and Marion have been together for 40 years. Patrick's become handicapped in his old age, and the couple takes him in: for Tom, seeing his old flame again is what brings back memories of the tragic love triangle from their past, and thus drives the film's narrative.
That said, My Policeman is still in its earliest stages. Those eager to see the film have no choice but to sit on their thumbs for now. Reading the book, in the meantime, isn't a bad idea.