Baby Driver Soundtrack Track List Revealed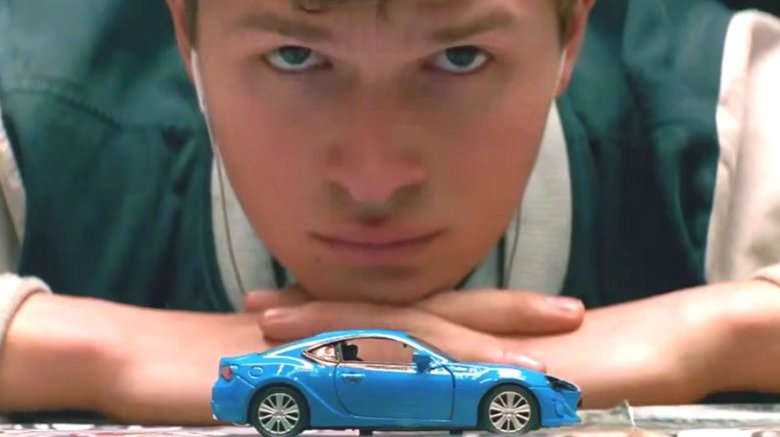 Get ready to groove, shake, rock, and roll. The official Baby Driver soundtrack track list has been revealed, and you'll hardly be able to stop yourself from dancing to the tunes. 
Coming in at a whopping 30 songs total, the Baby Driver soundtrack features picks from Beck, Blur, Queen, The Beach Boys, and, of course, Simon & Garfunkel. The folk rock duo's 1970 single "Baby Driver" appears to be a massive inspiration for the Edgar Wright-directed film, which follows a getaway driver named Baby (Ansel Elgort), whose obsession with music helps him drown out the constant ringing in his ears. 
Baby syncs up his bank robbery escapes with an eclectic mix of songs stored on his iPod. Wright, who also directed Hot Fuzz, does the same with his filmmaking and editing. He has a knack for timing scenes with songs, and by the looks of the track list, there will be a ton of perfectly coordinated (and seriously cool) moments in Baby Driver. 
Old-school picks on the Baby Driver soundtrack pair up with modern tunes from artists like Sky Ferreira and Danger Mouse, who collaborated with Run The Jewels and Big Boi for the original track "Chase Me."
The full track list comes courtesy of NME:
1. Jon Spencer Blues Explosion – "Bellbottoms"
2. Bob & Earl – "Harlem Shuffle"
3. Jonathan Richman & The Modern Lovers – "Egyptian Reggae"
4. Googie Rene – "Smokey Joe's La La"
5. The Beach Boys – "Let's Go Away For Awhile"
6. Carla Thomas – "B-A-B-Y"
7. Kashmere Stage Band – "Kashmere"
8. Dave Brubeck – "Unsquare Dance"
9. The Damned – "Neat Neat Neat"
10. The Commodores – "Easy (Single Version)"
11. T. Rex – "Debora"
12. Beck – "Debra"
13. Incredible Bongo Band – "Bongolia"
14. The Detroit Emeralds – "Baby Let Me Take You (in My Arms)"
15. Alexis Korner – "Early In The Morning"
16. David McCallum – "The Edge"
17. Martha and the Vandellas – "Nowhere To Run"
18. The Button Down Brass – "Tequila"
19. Sam & Dave – "When Something Is Wrong With My Baby"
20. Brenda Holloway – "Every Little Bit Hurts"
21. Blur – "Intermission"
22. Focus – "Hocus Pocus (Original Single Version)"
23. Golden Earring – "Radar Love (1973 Single Edit)"
24. Barry White – "Never, Never Gone Give Ya Up"
25. Young MC – "Know How"
26. Queen – "Brighton Rock"
27. Sky Ferreira – "Easy"
28. Simon & Garfunkel – "Baby Driver"
29. Kid Koala – "Was He Slow (Credit Roll Version)"
30. Danger Mouse (featuring Run The Jewels and Big Boi) – "Chase Me"
Dig a bit deeper into the soundtrack, and you'll notice a ton of tunes featuring the word "baby," which may indicate points in the narrative that center around the titular character; for instance, "Something Is Wrong With My Baby" may hint that Baby will be injured later on in the film. Additionally, placing T. Rex's "Debora" and Beck's "Debra" back to back seems to suggest an awkward or funny moment involving Lily James' character, Deborah. 
Baby Driver also stars Kevin Spacey as Doc, Jon Hamm as Buddy, Jamie Foxx as Bats, Eiza González as Darling, and Jon Bernthal as Griff. The film is due out in theaters on June 28. While we wait, take a look at the other films that will blow you away this summer.