The Dysfunctional Family Comedy Schitt's Creek Fans Need To Binge On Netflix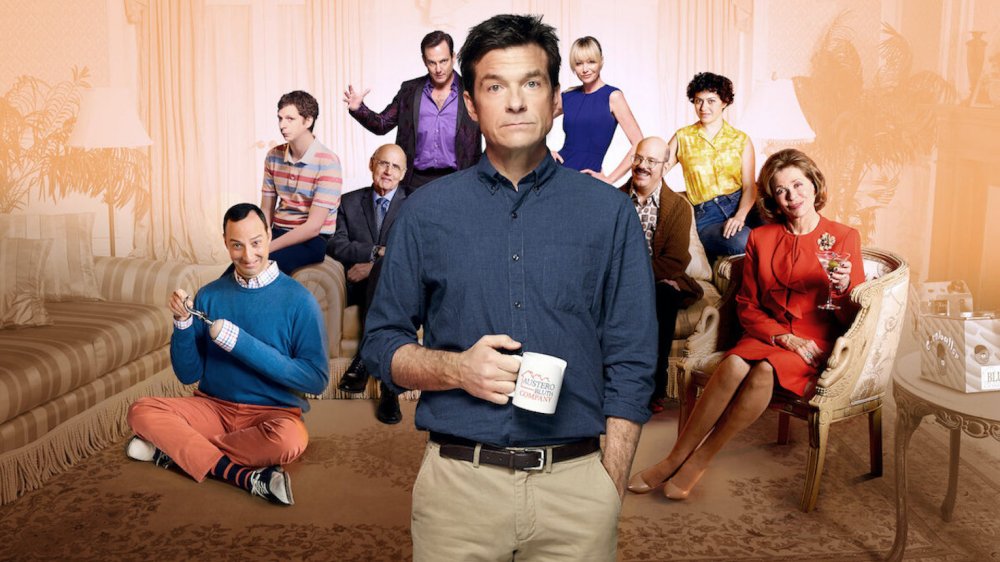 Netflix
In case you hadn't heard, Schitt's Creek had itself a bit of a moment at the 2020 Emmy Awards. In fact, the critically lauded, distinctly Canadian sitcom pretty much stole the show on the comedy front, nabbing a total of nine statues on the night, including wins for principal cast members Eugene Levy, Catherine O'Hara, Dan Levy, and Annie Murphy. It also took home the top prize for Outstanding Comedy Series.
That windfall of awards actually set a new Emmys record for wins in a single night by a comedy series. By all accounts, those awards were more than well-earned, with Schitt's Creek's recently-aired sixth season proving a pitch-perfect distillation of virtually everything that's made the show a bona fide comedic classic since its first episode. Unfortunately, the sixth season of Schitt's Creek was also its last, which means fans of the ongoing saga of the Rose family are now on the hunt for a new show to make them laugh, and cry, and maybe even cringe a little in the process.
As luck would have it, most folks are currently discovering Schitt's Creek via Netflix, which means comedy lovers in search of another hilarious tale about a once wealthy family falling on hard times won't have to look far to find their fix. You actually won't even have to log out of Netflix, as it's the current home of the iconic dysfunctional family farce Arrested Development. 
If you think the Rose family is the pinnacle of dysfunctional hilarity, well, just wait until you meet the Bluths, because this wily crew of narcissistically clueless snobs gives whole new meaning to the term.
Arrested Development is the blueprint for the modern dysfunctional family comedy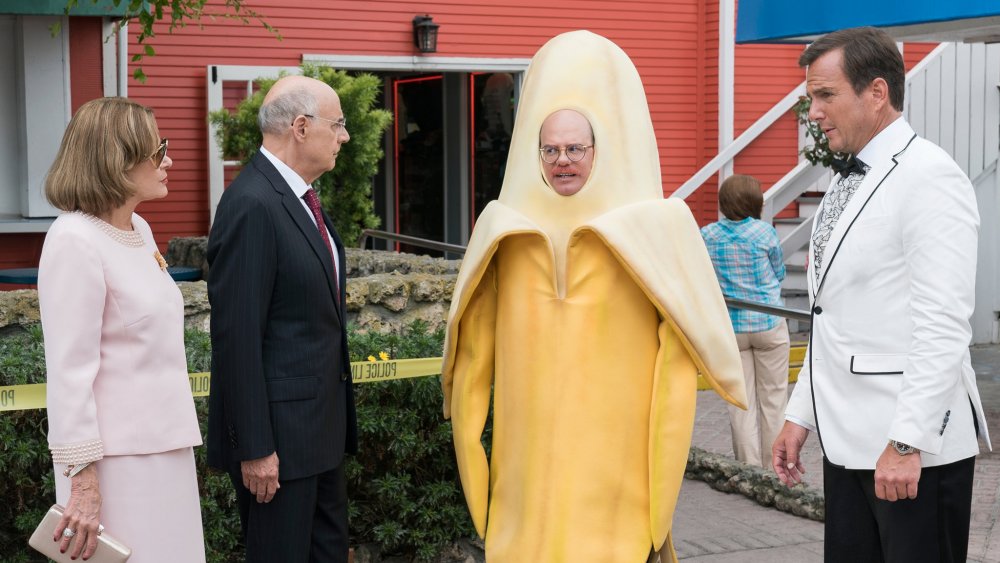 Netflix
For an entire generation of sitcom fans, Arrested Development remains the epitome of the dysfunctional family comedy. While the Bluths and the Roses undoubtedly fall on drastically different ends of the sitcom spectrum, there's little question Arrested Development was an influence on Schitt's Creek, if only because it's influenced pretty much every family sitcom that's come in its wake.
Created by Mitchell Hurwitz, Arrested Development actually made its network debut way back in 2003, airing three seasons of critically-adored, absurdist gold on Fox before getting the axe in 2006. Of course, that axe fell largely because nobody was watching the show in its initial run. 
The ratings-starved series (featuring an absurdly talented cast fronted by Ozark star Jason Bateman) did, however, find its audience once it left the airwaves. In fact, thanks to widely-passed-around DVD collections, and the early advent of streaming services like Hulu, Arrested Development became a legit cult hit the fanbase of which grew exponentially with each passing year. 
So far-ranging was the series' legacy and popularity, Arrested Development eventually became one of the first reclamation projects for streaming giant Netflix, who revived the show in 2013 for a fresh run of episodes with the entire O.G. cast in tow. Netflix has since aired an additional season, which means all you Schitt's Creek devotees will have a full five seasons of Bluth-tinged, banana stand insanity to binge once you've left that Far North farce behind. 
Just be warned that Arrested Development is a little bit meaner, a little bit bluer, and a whole lot more flighty than its Canadian counterpart. And yes, it's every bit as funny.