The Strange Character Details That Yellowstone Fans Can't Ignore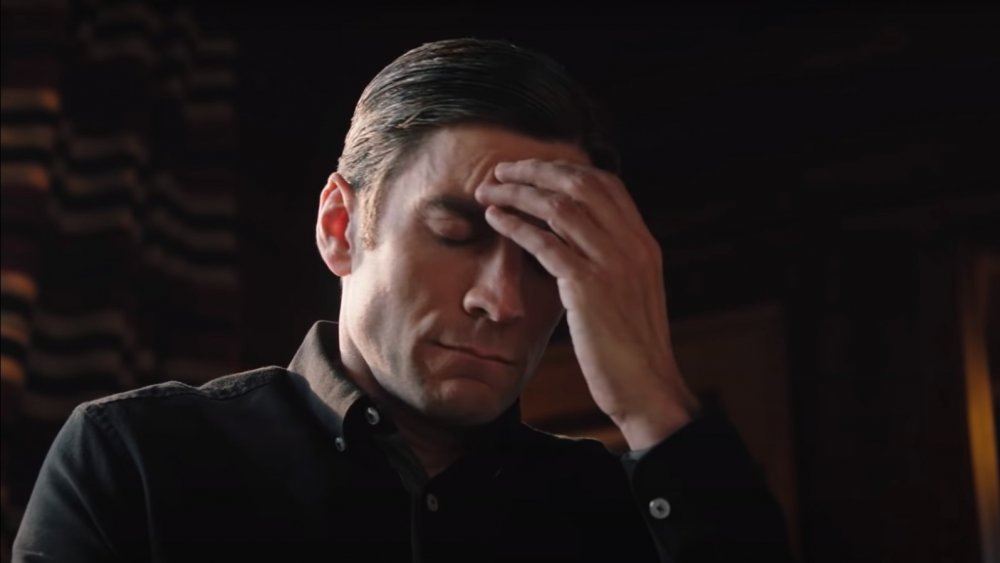 Paramount Network
For three seasons, Yellowstone has regaled viewers with tales of good old-fashioned American work ethic, conniving big-city entrepreneurs, land grabs, politics, and the indomitable, never-say-die spirit of Kevin Costner's agent. A vocal fanbase has combined with an increasingly warm critical reception, making it one of the most talked-about shows on cable. Not bad for the Paramount Network's first foray into original scripted programming.
But even with its warm fan reception, a single grain of obnoxiousness can grind down the gears of widespread acclaim. There's one minor costuming detail that Yellowstone's audience just can't move past. At least that's the vibe over at the /r/YellowstonePN forum on Reddit. There, Yellowstoners have expressed distaste for a particular aspect of the program's aesthetic: the way that the characters all look like they dunked their scalps in I Can't Believe It's Not Butter.
The issue was brought to light by user Whohead12, who posted an image of series regular Wes Bentley as seen in a role where his hair wasn't technically capable of lubricating the engine of a mid-range sedan. "So it turns out that Jamie *could* have perfectly normal hair if they'd stop styling it with Crisco and Gorilla Glue," quipped Whohead12, at which point the internet's gloves came off and a few dozen commenters started piling on. Apparently Bentley isn't the only actor over-styling their luscious Yellowstone locks. Let's dive in.
Yellowstone and the quest for low-shine product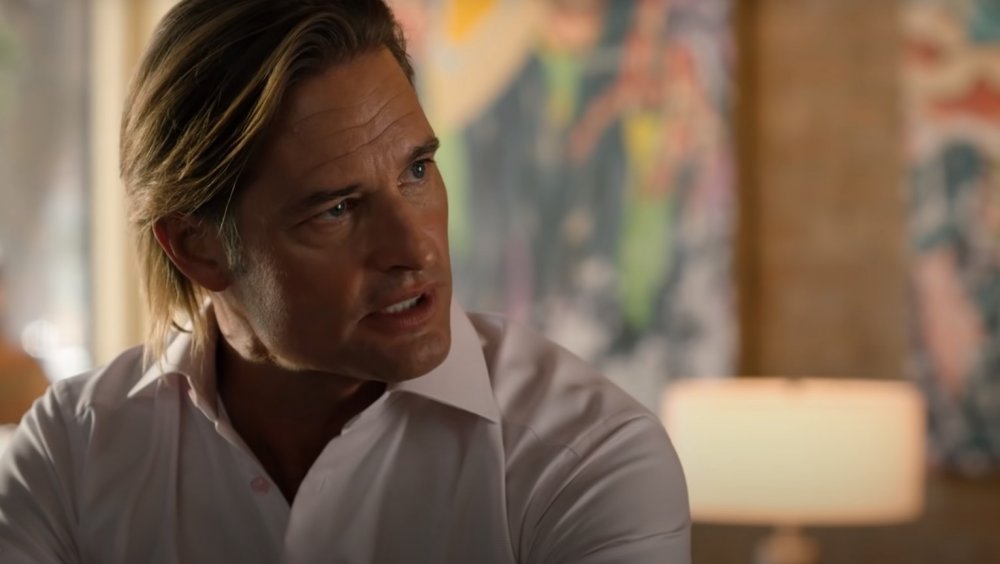 Paramount Network
"This has been bugging the crap out of me," posted user ScottieStitches. "His and Roarke's hair. They look terrible." Roarke looks a lot like Handsom (sic) Squidward, and it made it challenging to take him seriously," chimed in user that_personoverthere. Redditor u/LibbyYang continued the verbal assault, saying "Roarke's hair takes me OUT! I struggle to take him seriously it's that bad. Notice Kevin's usually wearing a cowboy hat? His hair is notorious for historically struggling to live up to his movie star status."
Roarke Carter, who first appeared in season three of Yellowstone, is Market Equities' biggest land shark, and one of the bevy of potential threats to the Duttons and their familial home. Played by Lost alum Josh Holloway, Roarke has a distinctive oiled-down hairstyle that is, as alluded to by the Reddit users, challenged by only by the follicles of everybody's least favorite Dutton, Jamie, for Worst Hair Ever on TV. Jamie is played by Wes Bentley, who has made a career out of possessing provocatively coiffed hair ever since he appeared in The Hunger Games as the creatively bearded Seneca Crane. Squidward, meanwhile, is a squid from the long-running children's program Spongebob Squarepants, a cephalopod elevated to immortality by a meme in which he is, as hinted at by ScittueStitches, "handsom."
In light of the show's glowing reviews and impassioned audience reaction, Yellowstone was given the green light for a fourth season months before its season three premiere. With any luck, as the show progresses, so too will pomade technology out on the range.