Lucky Yates On Why Archer's Opening Credits Mean So Much To Him - Exclusive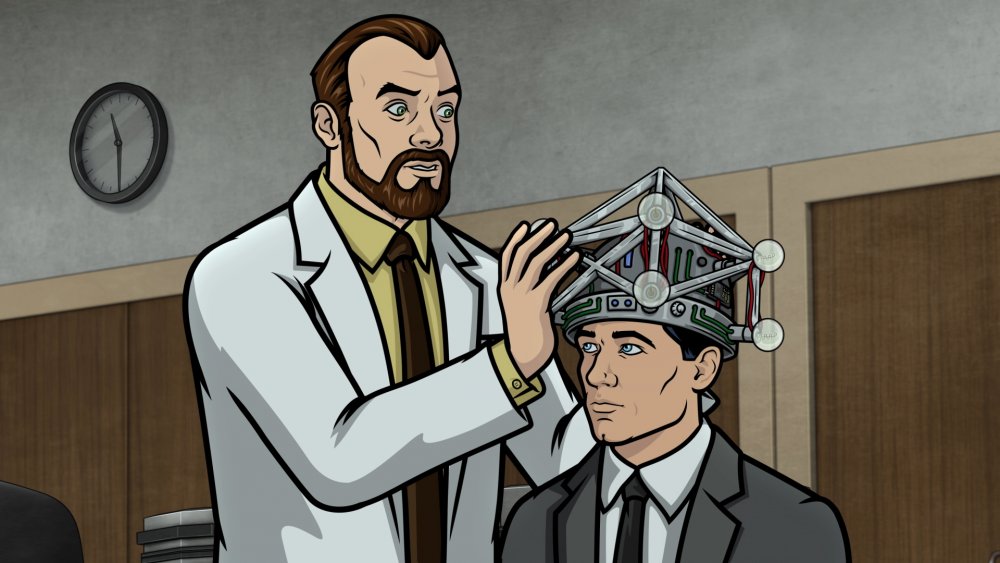 FXX
Archer is back tonight — Wednesday, September 16, 2020 — in more ways than one. The series returns after a long COVID-inducted hiatus, and after Sterling Archer emerges from his coma. 
It's a different world on Archer season 11, but there are some constants — like Dr. Algernop Krieger being a weirdo with a van and sketchy motives. Looper spoke with Lucky Yates, the voice of Krieger, about the new season and why his name in the opening credits feels like such an honor.
Yates is excited going back to the old spy game, since he hasn't "seen Actual Krieger in so long" after three years of dream sequences. "I'm glad we went genre hopping for a while," said Yates. "I had a blast doing it. I think it sort of reignited everybody's love of the show." 
He has a special affinity for the Danger Island season of Archer (the ninth season of the animated series), on which he voiced Crackers the parrot, named after a parakeet he had growing up. "Playing Crackers for season 9 was really just such a delight for me," Yates told us, adding that he'd love to see Crackers come back at some point.
A lot changed at the spy agency in the three years Archer was in a coma. Most of the crew underwent significant character development when neither the audience nor Archer himself were looking. Of course, Krieger can only change so much. "He's still kind of up to his old tricks," shared Yates. "Krieger's the one guy that you're just going to get Krieger no matter what you get."
Even with the time away, it wasn't that hard to get back into character, with Yates saying that "it's like I talked to [Krieger] yesterday." Expect more gadgets, more vans, and more virtual wives from Krieger on Archer season 11.
The opening credits, the end of a long journey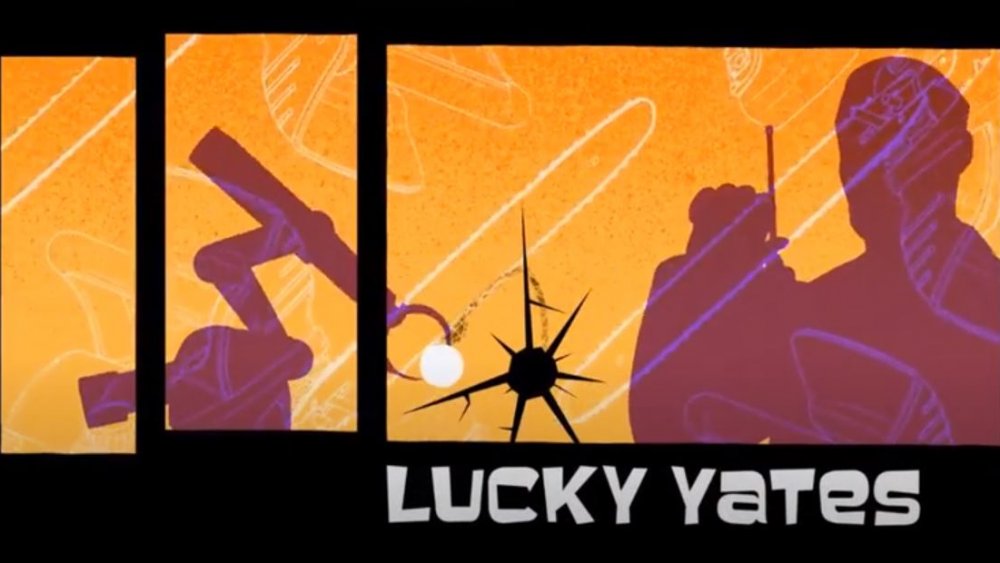 FXX
While Krieger as a character will always be Krieger No Matter What, his place within the show has evolved dramatically (and comedically) over the years. One of the most notable developments was Yates getting his name in the credits starting with season 5. When asked about this, Yates could barely contain his excitement all these years later: "Getting my name up there next to them in the opening credit was as much an honor as I could ever hope."
Archer creator Adam Reed first brought Yates on board on the fourth episode of the series, entitled "Killing Unte," to voice Krieger as a minor character at a party. Reed worked with both him and Pam Poovey voice actress Amber Nash on the Adult Swim animated series Frisky Dingo, and the two were originally minor characters on Archer. What started as a "cool little TV gig" slowly grew: "I think Adam really enjoyed writing both Pam and Krieger," said Yates.
Nash got her name in the credits starting on Archer season 2, due to a combination of Pam's increased role and an agreement with series producer Matt Thompson. Krieger's role grew too, and by season 5, the name "Lucky Yates" was part of the titles. "[Kreiger and I] sort of had a similar journey together," Yates observed. "When we were in the opening credits, it felt earned, you know what I mean? It was really a beautiful and touching thing."
Yates was quick to point out that he's largely a local live theater actor and doesn't have the name recognition of, say, Archer voice actor H. Jon Benjamin or Cyril Figgis voice actor Chris Parnell (who also voices Jerry Smith on Rick and Morty). As such, Yates shared that "getting to be considered a peer of these people that I've admired for so long really is a super honor."
Catch the season 11 premiere of Archer on Wednesday, September 16 — that's tonight! — at 10 PM ET on FXX. Stay tuned for more exclusive Archer coverage on Looper.