What Amber Nash Really Thinks Of Her Archer Character - Exclusive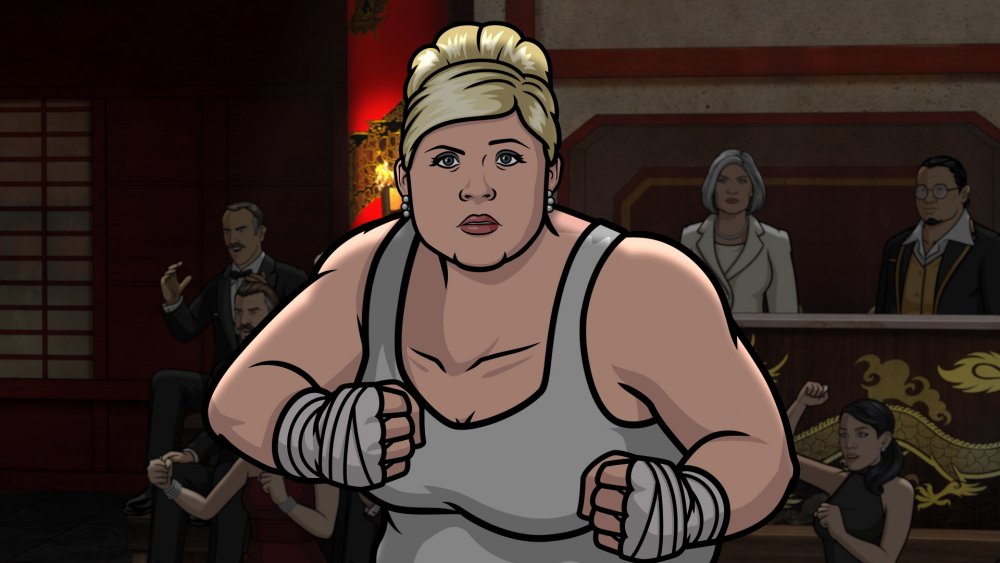 FXX
A lot changed during the three years Sterling Archer was comatose. Three years of character development occurred, and neither Archer nor the audience are privy to the details. As teased in the trailer for Archer's upcoming 11th season, the spy agency staff is far more competent and cohesive, leaving a less-mobile Archer something of an outsider in a group he normally led. There is, however, one person who remained more or less the same and was grateful to see him again: Pam. 
Ahead of the premiere of Archer season 11, actress Amber Nash — the voice of Pam — spoke with Looper in an exclusive interview to answer some questions about her character.
When asked why Pam reacted so differently to Archer's awakening, Nash provided some insight: "At the end of the day, everybody in the Archer world is a terrible human being. But I do think that everybody's still, somewhere, cares about each other." Pam is probably the least cruel principal character, and one of the few who tolerates Archer. As Nash put it, "I think that Archer really is her best friend, and she's probably Archer's. Maybe he wouldn't admit it as readily as Pam would admit it. So I think that's why she's glad to have her buddy back, so they can start getting into trouble together again."
Nash enjoyed the dream-sequence seasons of Archer, noting that "when you're doing comedy, if you're not pushing the boundaries, then it's just going to get stale." She called the three coma seasons of the FXX series "like being on a new show every season," and loved Pam's turn as a giant rock monster in Archer: 1999, the name for Archer's tenth season. That said, Nash shared that she's just as excited for fans to see the gang back together in the real world on season 11.
The heart of Archer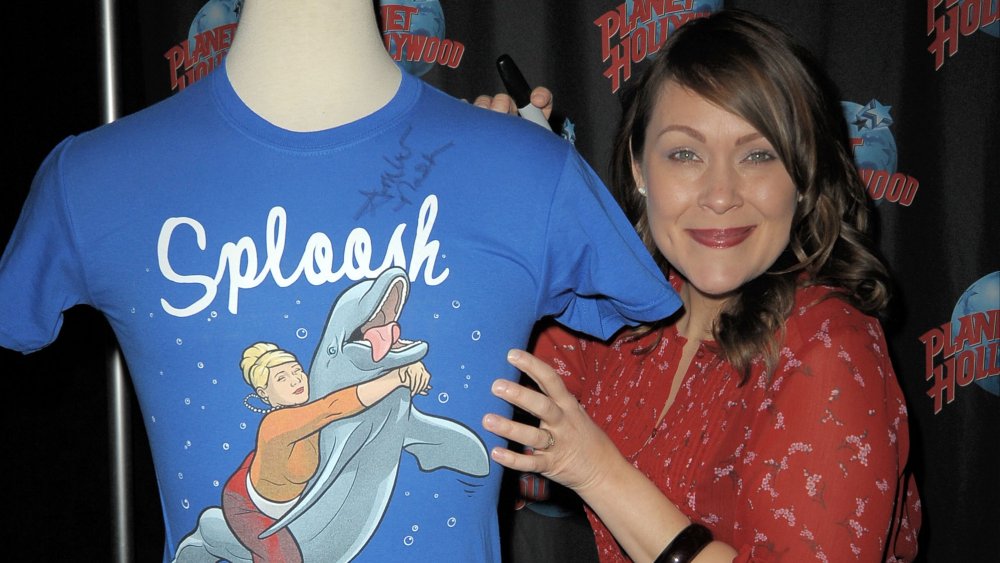 Chance Yeh/Getty Images
In Nash's estimation, Pam started out as "just an extra character," who the other characters "could beat up on" and who was "the butt of all the jokes." Then, show creator Adam Reed saw what Nash was capable of and kept evolving the character. Nash now calls Pam "the heart of the show" and "a champion for the underdog."
Nash's name wasn't even in the opening credits during Archer's first season, given Pam's "extra character" status. As such, Nash booked a gig on a cruise ship after wrapping because that was guaranteed money. She called Archer executive producer Matt Thompson saying she couldn't do the show anymore, but Thompson came up with an idea: If Nash turned down the gig, she'd get her name in the opening credits. Done deal.
When asked what her favorite Pam moments were, Nash said, "I really did love season 5. I loved when Pam and Archer got to work together. They got to be out in the field together, and solidify their relationship." She shared with Looper that another favorite moment was "when Archer and Pam had sex for the first time," noting, "When that happened, Adam Reed actually called me to tell me, because he knew I was going to be really excited." She also highlighted the trip to Poovey Farms where everyone met Pam's sister as a standout moment.
Of course, there will be many more wonderful Pam moments to relish when Archer returns for its new season. Catch the season 11 premiere of Archer on Wednesday, September 16 at 10 PM ET on FXX. Stay tuned for more exclusive Archer coverage on Looper.