The Untold Truth Of Game Of Thrones' Dreadful, Chaotic Original Pilot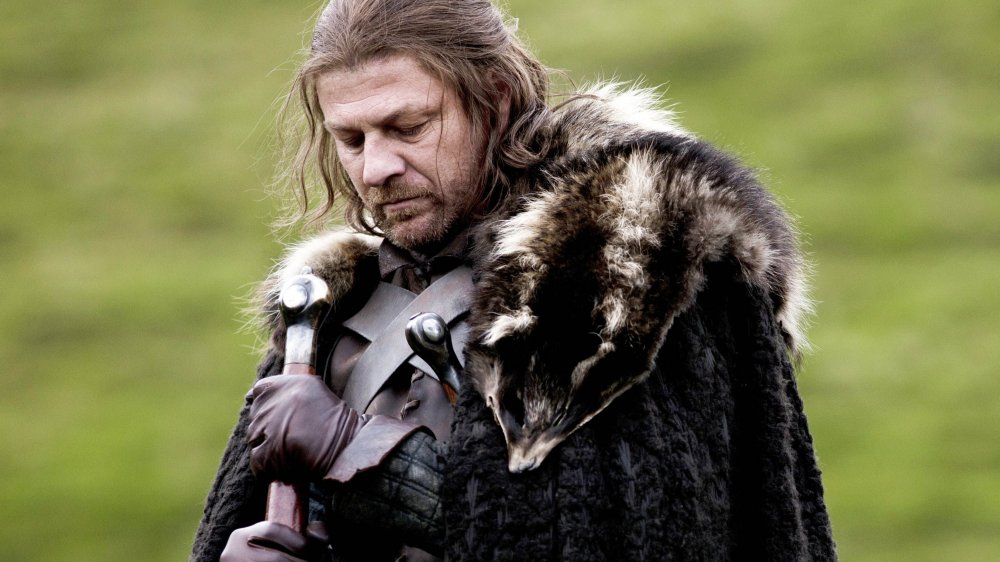 HBO
Even if you were a diehard fan of Game of Thrones, HBO's juggernaut fantasy behemoth that ran for eight seasons and nearly a decade, you might not know about the original pilot that almost stopped the series dead in its tracks. Now, thanks to an upcoming tell-all book, Game of Thrones' cast and crew are opening up about the huge mistakes they made during their first attempt at a pilot episode.
In 2010, Game of Thrones showrunners David Benioff and D.B. Weiss were tasked with adapting George R.R. Martin's sprawling epic fantasy novels, the Song of Ice and Fire series, for television. Their first try, of course, ended up dead on arrival. According to an exclusive excerpt from James Hibberd's forthcoming oral history Fire Cannot Kill a Dragon: Game of Thrones and the Untold Story of the Epic Series, published in Entertainment Weekly, there's a hefty backstory behind this ultimately unseen pilot. 
From unclear character motivations to weird haircuts to recasting some of the main characters to other details fans never knew before, the original Game of Thrones pilot was dreadful, chaotic, and an all-around disaster. Here's the untold truth of the first unsuccessful draft of the Game of Thrones opener.
Game of Thrones' original pilot ran into some hairy problems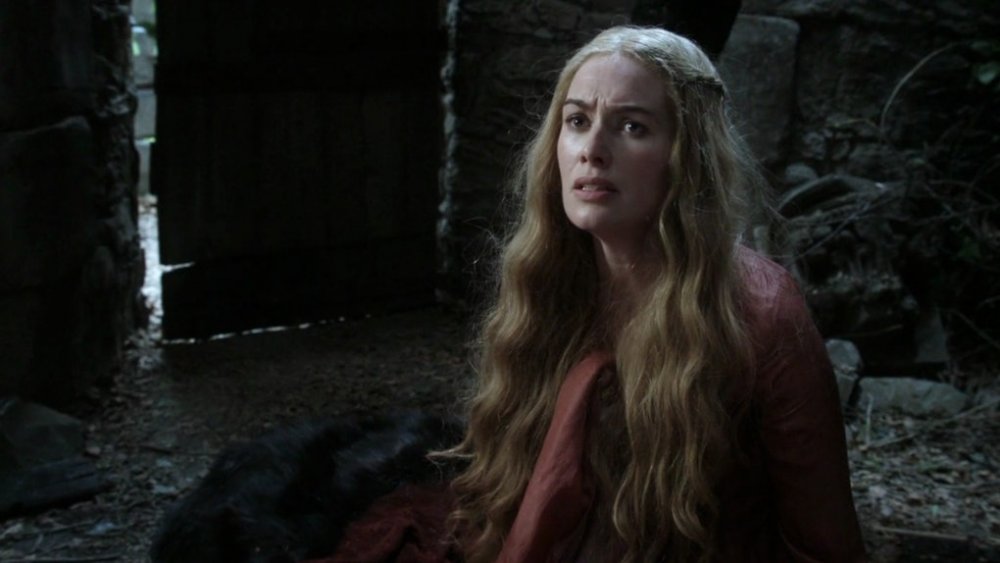 HBO
Though much fanfare was made about the character's hairstyles on Game of Thrones — Cersei Lannister's (Lena Headey) eventual short pageboy cut and the evolving braided 'dos of Margaery Tyrell (Natalie Dormer) come to mind — the series' creative team made tons of misfires with hairstyles and wigs during the original original Thrones pilot.
As Headey recalled, "I looked like a Vegas showgirl in the [original] pilot — furs and massive hair, like a medieval Dolly Parton. Not that I'm complaining, I loved it. My hair devolved." 
Cersei's sadistic son Joffrey, played by Jack Gleeson, also looked quite different — in a way that actually made him seem less evil than he really was. Producer Christopher Newman remembered, "Joffrey had a different haircut. In the original pilot, it was more pageboy cut, slightly pudding bowl-ish, like Henry V. It wasn't that it didn't suit him being a little s***, but it softened the edge. The modern cut in the version that aired gave him more spitefulness."
Over in Morocco, where yet more problems were brewing, Harry Lloyd, who briefly played the vicious Viserys Targaryen on season 1, had his own wig issues. He shared, "I had a different wig. It was titanium and silver, and it was shorter and a bob. Looking back, it was a mistake. There were consultations: 'I'm not like Draco Malfoy, I'm not like Legolas ... how do we do this?'"
Character motivations made no sense on the original Game of Thrones pilot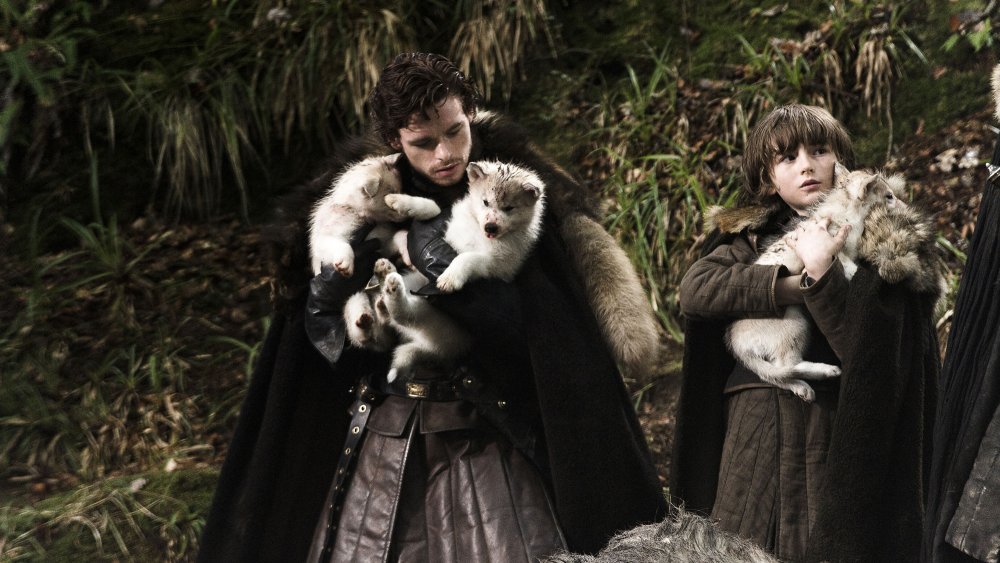 HBO
Beyond superficial concerns like wigs, the complex story of Game of Thrones was often muddled, not clearly performed, or simply misunderstood by the actors on the original pilot. 
Assistant-turned-co-executive-producer Bryan Cogman remembered one occasion early on, where the Stark family finds a litter of direwolf puppies on their lands, filmed in Northern Ireland. "When we first shot the scene where the Starks find the direwolves — this was the version you never saw — the wonder of what a direwolf was wasn't coming across," Cogman said. "It didn't seem important enough to the characters. And I'm little assistant Bryan running around the set yelling to anyone who would listen: 'These are direwolves! No one has seen these in a million years! This is like seeing dinosaurs! It's not like finding puppies!' And everyone's sort of chuckling."
The Starks also didn't seem to understand the importance of royalty, as Mark Addy, who played King Robert Baratheon, recalled: "We were trying to establish the rules and order of this new world. In the Winterfell courtyard scene, nobody kneeled when the king arrived in the first pilot. You can't play being the king. You can't display 'look at how powerful I am.' People have to give you that by showing subservience. It has to be afforded to you by others. In the reshoot, everybody kneeled. It made a huge difference in terms of establishing who's in charge."
Even worse, many viewers didn't even realize that Cersei and her twin brother Jaime (Nikolaj Coster-Waldau) were lovers, making his attempt to kill Bran Stark (Isaac Hempstead-Wright) horrifyingly nonsensical. Though Martin said he "liked the pilot," he did admit, "Some didn't know Jaime and Cersei were brother and sister. Well that wasn't a problem for me! My great familiarity with the material made it hard for me to objectively judge."
A young horse caused problems during Game of Thrones' original pilot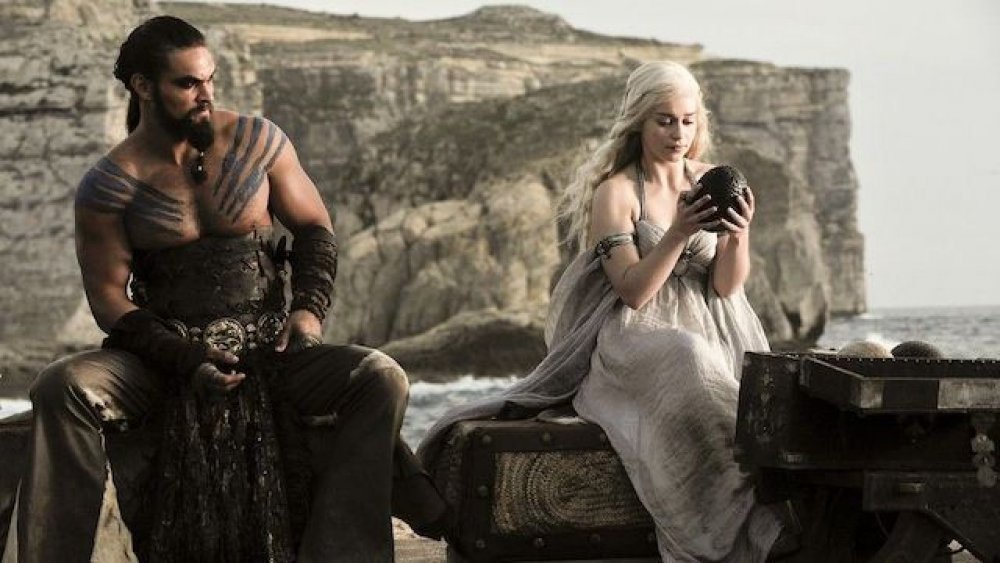 HBO
Meanwhile, in Morocco, the first love scene between Khal Drogo (Jason Momoa) and Daenerys Targaryen, originally played by Tamzin Merchant, wasn't going so well either. In the books, Daenerys and Khal Drogo's wedding involves a horse chase that culminates in the consensual consummation of their marriage. When the scene was re-shot with Merchant's successor Emilia Clarke, the showrunners decided to turn the encounter into an instance of sexual assault, a decision decried by critics and fans. While Martin seems unhappy with this decision, apparently the original filming process with Momoa and Merchant went poorly for one uncomfortable reason: a horse that got, erm, excited.
"It's not rape in my book, and it's not rape in the scene as we filmed it with Tamzin Merchant. It's a seduction," Martin said of the original Thrones pilot. "Dany and Drogo don't have the same language. Dany is a little scared but also a little excited, and Drogo is being more considerate. The only words he knows are 'yes' or 'no.' Originally it was a fairly faithful version."
However, things went downhill during the initial shooting process. Martin continued, "So we're by this little brook. They tied the horses to the trees and there's a seduction scene by the stream. Jason Momoa and Tamzin are naked and 'having sex.' And suddenly the video guy starts to laugh. The silver filly [a young female horse] was not a filly at all. It was a colt [a young male horse]. And it was getting visibly excited by watching these two humans. [...] So that didn't go well either."
Recasting woes hit Game of Thrones after the original pilot was filmed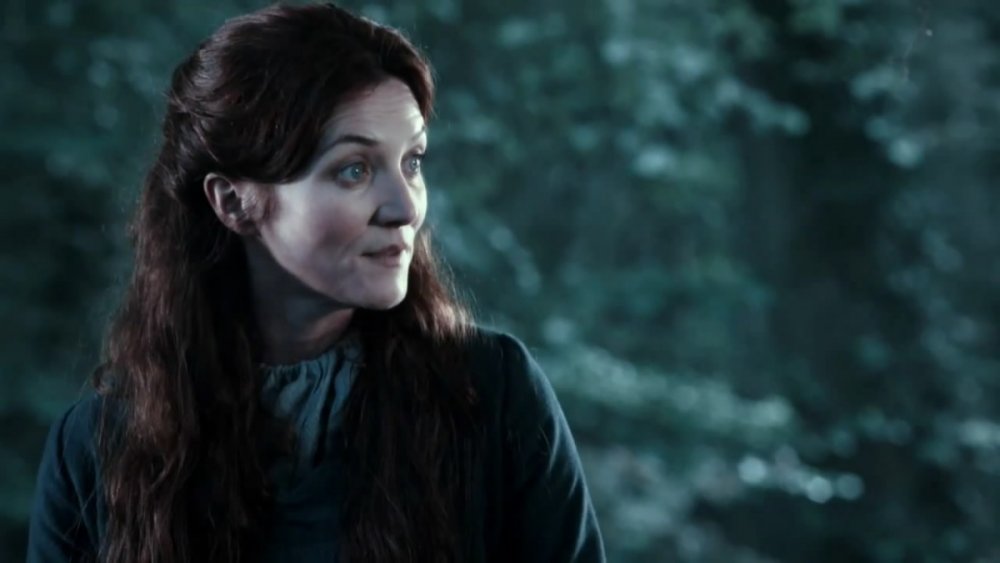 HBO
To make matters worse, two main characters needed to be replaced after the original pilot wrapped up filming. 
Jennifer Ehle, who originally portrayed Catelyn Stark, backed out of Game of Thrones, as she didn't want to move to Northern Ireland to film the series. Former HBO programming president Michael Lombardo recalled, "The actress who played Catelyn decided she didn't want to move to Northern Ireland. I'm like, 'What?' Then you have a conversation with yourself about whether to force her to uphold her contract. In retrospect it was one of the best things that could have happened. Michelle Fairley took over the role and was fantastic." 
Ultimately, Fairley played Catelyn until the character was killed during season 3, and it's hard to imagine anybody else in the role now.
The other issue was Daenerys Targaryen. Though Merchant had already filmed all of her scenes, producers simply felt that there was something missing, and in the end, she was replaced by Emilia Clarke for re-shoots. As Lombardo put it, "There was a piece of casting we had to rethink, [a role] that was compromised. We all knew Daenerys's journey was critical. Her scenes with Jason just didn't work."
Though he enjoyed working with Merchant, Momoa agreed: "[She] was great. I'm not sure why everything was done. But when Emilia got there that's when everything clicked for me. I wasn't really 'there' until she arrived."
Cogman also felt for Merchant, but knew that Clarke was ideal for the role: "Everybody involved in making the original pilot scored such a bull's eye with so many of our actors. I thought Tamzin did a really good job. It's hard to say why things didn't work out. Ultimately, it's obvious Emilia Clarke was born to play that part."
Game of Thrones almost never made it to television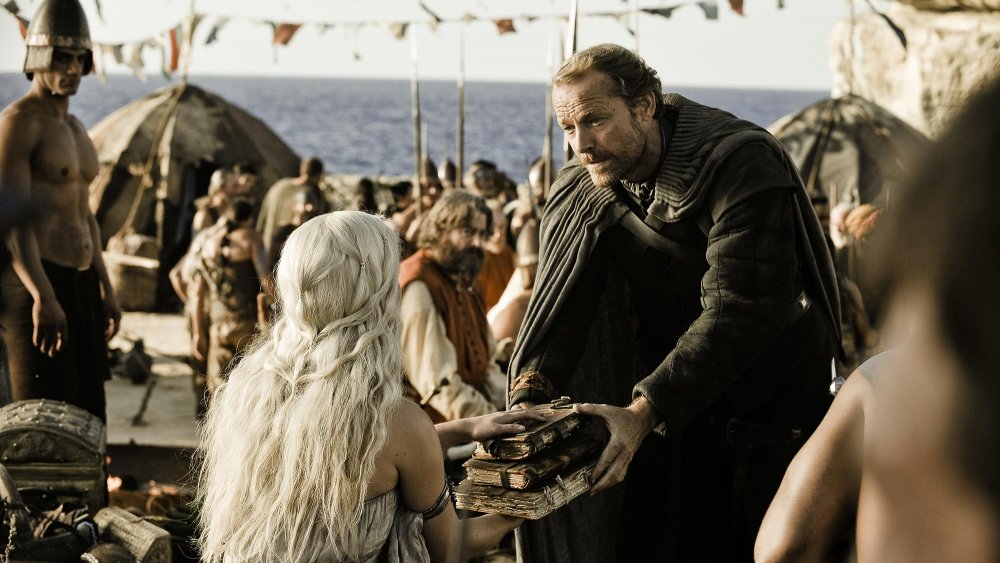 HBO
With all this drama, it seems impossible that Game of Thrones even made it to air in the first place. Even actors like Iain Glen, who played Jorah Mormont, had their doubts.  As he remembered, "It was a bit ragged and, in some ways, ill conceived, and no one had great conviction. Since the wedding was shot at night, quite a lot of money had been spent on seeing absolutely f*** all."
Benioff and Weiss definitely had concerns, too. After showing a rough cut of the Thrones pilot to their families and getting a dismal response, they braced themselves for a full rejection from HBO. As Benioff shared, "HBO was very much on the fence. It's a traditional thing at any studio that the last regime's projects are going to be less appealing to the new regime. And this was a very expensive project."
Lombardo had the same recollection, describing an 11th-hour meeting: "We were in the conference room and had the producers in for a 'come to Jesus' meeting. The question was whether the showrunners thought they nailed it. Because if you're on a different page, that's really a concern. How do we show this pilot to our CEO and convince him to pick this up to series? How do we convince him this is a gamble worth taking? We go into a mode of 'how do we fix this?'"
Ultimately, the decision was made by Richard Pepler, HBO's co-president, who had to decide if the fantasy epic deserved a second chance. Benioff remembered, "We knew going into that screening that his decision was going to make or break us. It was a very tense hour while waiting for a phone call."
Game of Thrones was given a second chance after all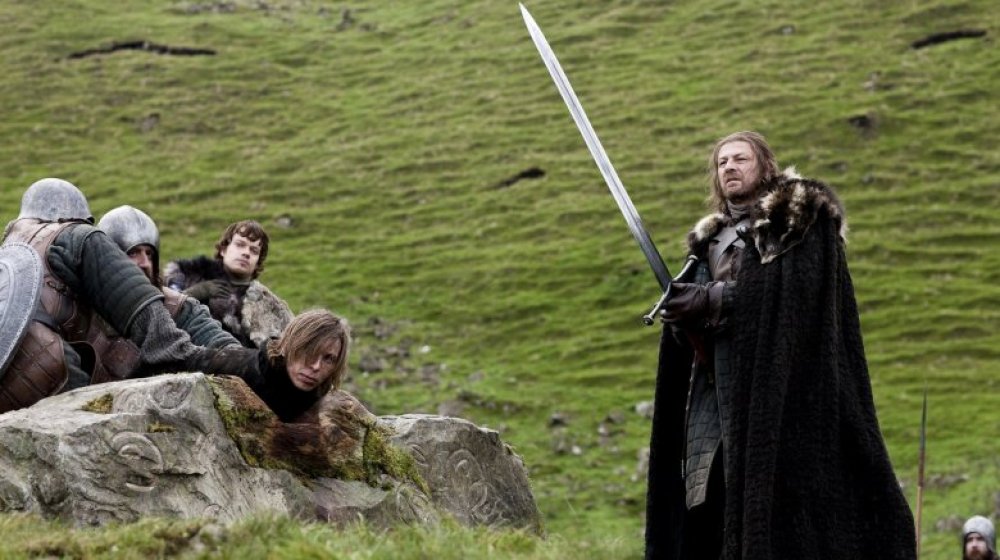 HBO
In the end, all was well. According to Benioff, after the screening, "Richard came out and said, 'You know, let's make this.'"
Pepler was also on-hand to explain his reasoning for keeping Game of Thrones alive, saying, "You could see that some of the casting and the narrative was off. It needed to be fixed; it needed to be reshot. But the overall emotional response was that you could feel how engaging it could be. So just as you could feel there were a range of problems that needed to be addressed, you could equally feel that there was magic in there."
Weiss was grateful for the re-do, and ultimately, said he understood Pepler's decision: "To his credit, Richard saw through the mistakes to what this could be if the mistakes were fixed."
Not many shows — particularly not ones that cost $10 million right at the outset — get made unless they're fantastic from the start, but fans are certainly happy Game of Thrones got the green light. As Lloyd put it, "We were very lucky to be given a $10 million-dollar rehearsal."
The entire series of Game of Thrones, minus the original pilot, is streaming on HBO Max now. Fire Cannot Kill a Dragon: Game of Thrones and the Untold Story of the Epic Series by James Hibberd hits shelves on October 6.