The untold truth of Game of Thrones' original unaired pilot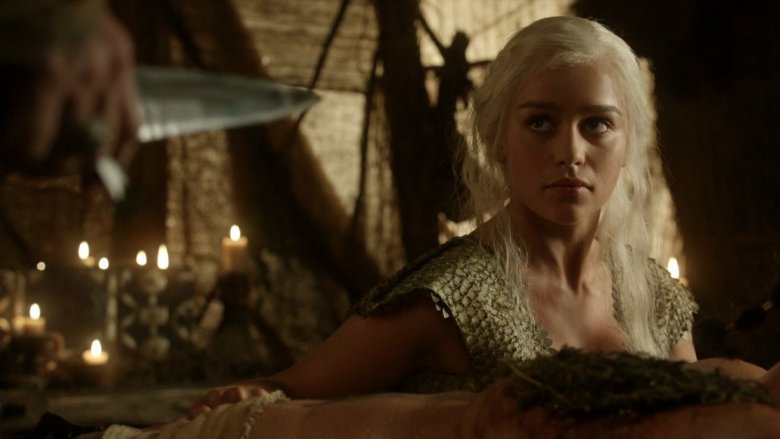 No matter how many times you've binged Game of Thrones from start to finish or churned through the various deleted scenes, bloopers, and DVD extras, there's still one major piece of footage from the show you may never get to see: the original pilot. That's right: The first episode of the series, which debuted in April 2011, wasn't the original starting point for HBO's Game of Thrones.
Two years prior to the show actually airing, executive producers D.B. Weiss and David Benioff oversaw the production of another pilot effort to adapt George R.R. Martin's A Song of Ice and Fire books, and the result was a colossal mess that had to be almost entirely redone. By the time they were finished, several key roles for the show had to be recast, certain scenes had to be rewritten for clarity's sake, and everyone involved took a big bite of humble pie in the process, as the cable network even considered scrapping the show altogether. Here's the untold truth of Game of Thrones' unaired original pilot.