Why The Hooded Figure In The Mandalorian Season 2 Trailer Looks So Familiar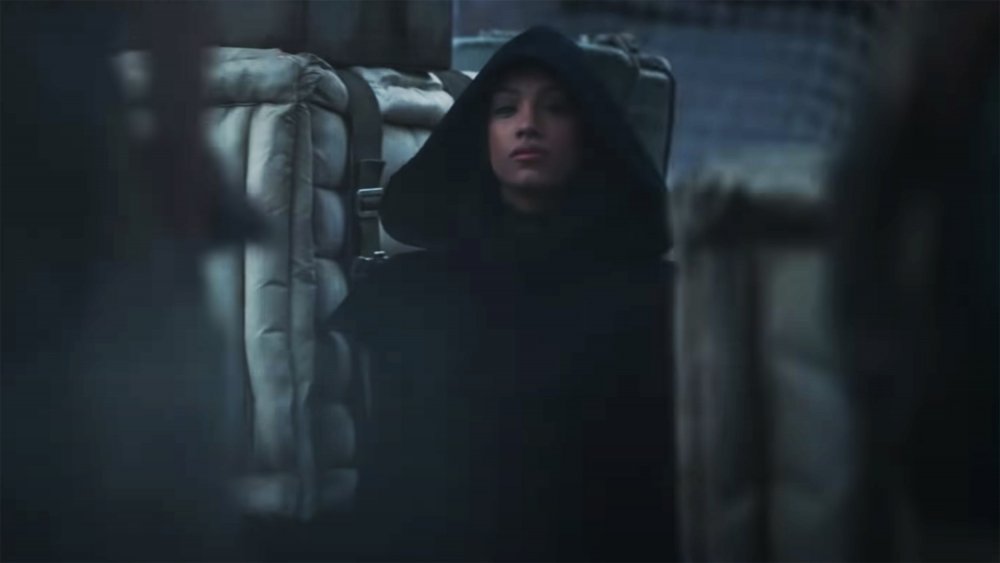 Disney+
The Mandalorian quickly became a hit on Disney+, earning the adoration of die-hard Star Wars fans and several Emmy Award nominations. As Star Wars' first live-action series, The Mandalorian gives fans a chance to interact with the iconic galaxy far, far away.The show's highly successful first season left many fans excited to see how Din "Mando" Djarin's (Pedro Pascal) adventures would continue in the second season. Good news on that front: Disney recently released a trailer for the show's return, and viewers are already dissecting every detail.
From Baby Yoda and storm troopers to a Gamorrean fight club and a crashing spaceship, there's plenty to dig into, but plenty of fans have focused on one brief, notable cameo. For some, the mysterious hooded figure is quite a familiar face. That's right, she's none other than "The Boss" Sasha Banks, one of WWE's most popular superstars. Her presence on the show adds even more star power to an already stacked cast that features Pedro Pascal, Gina Carano, and Nick Nolte.
Sasha 'The Boss' Banks will put the smackdown on The Mandalorian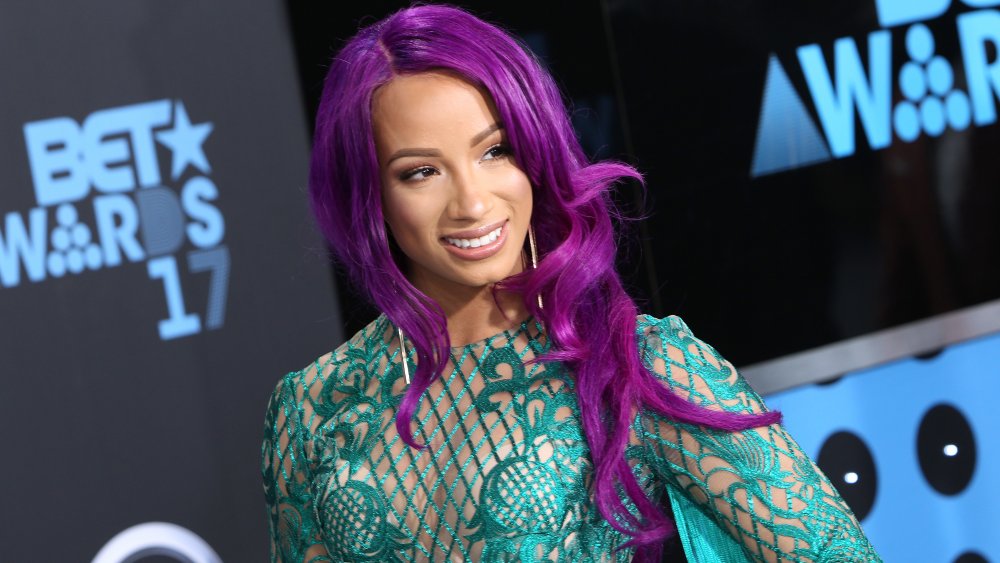 Leon Bennett/Getty Images
As Sasha Banks, Mercedes Justine Kaestner-Varnado has become one of the most-recognizable wrestlers in the world. Her résumé shows that she's quite an accomplished competitor. She's a five-time WWE RAW Women's Champion, a two-time WWE Women's Tag Team Champion, and her run in NXT was an important chapter in the Women's Evolution movement. In addition to her general popularity, Banks' name also lands near the top of the list of the world's most technically sound wrestlers. But her abilities to dropkick an opponent and score a victory with the Bank Statement submission hold aren't what make Banks an excellent addition to the cast of The Mandalorian. Banks is also known for her swagger and her confidence. She carries herself like a superstar, both inside the ring and out of it.
Banks may not have a lot of traditional acting experience, but professional wrestlers have to perform every single night. Banks must tell stories and sell emotions every time she's in the ring, and she's widely renowned for her ability to do so. Her mysterious role on The Mandalorian, which had been rumored as early as February, could be the perfect stage for Banks' debut as an actor because a whole new audience will be able to see what WWE fans already know: Banks is a talented individual who has the "it" factor.