The Joker Won't Be In Justice League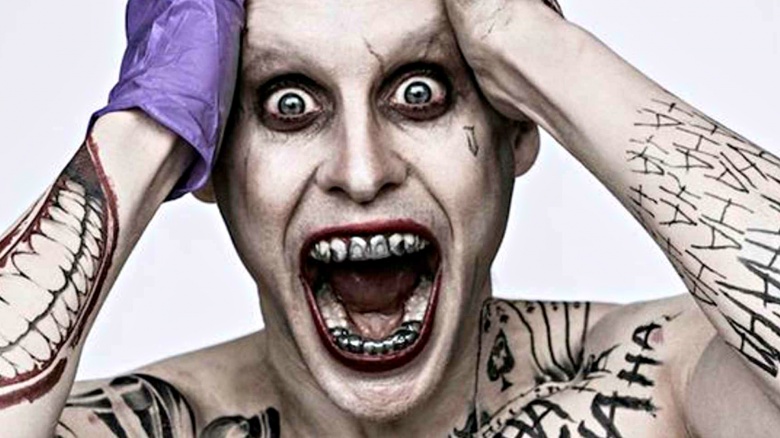 We'll have to wait to see any more of the Joker's toys.
Earlier this week, a rumor spread that Jared Leto was about to board a plane to Iceland to reprise his Suicide Squad role in Zack Snyder's Justice League. Considering that characters from every corner of the DC Extended Universe will assemble in the ensemble flick, it didn't seem all that far-fetched. But apparently the joke was on all of us.
Umberto Gonzalez of The Wrap tweeted the scoop.
Sorry DC fanboys. Yesterday's rumor that surfaced about Jared Leto being in JUSTICE LEAGUE? Unfortunately, not true. #DEADED

— Umberto Gonzalez (@elmayimbe) September 13, 2016

Although it sounds like Leto won't be in Justice League, that doesn't mean it's the last we've seen of him as the Clown Prince of Crime. Despite reportedly being unhappy with the way Suicide Squad turned out, Leto told Good Morning America (via CinemaBlend) that the movie is just an "introduction" to the Joker.
He said he'd like to play the character again in Ben Affleck's upcoming Batman solo movie, but it seems like the villains are already lined up for that one. DC Entertainment president Geoff Johns told the Wall Street Journal that True Blood's Joe Manganiello has signed on to play Deathstroke.
While Leto won't be in Justice League, Affleck's Batman definitely will be. Snyder even offered up our first look at Batman's new tactical suit.
Justice League arrives in theaters Nov. 17, 2017. Check out what we know about it so far.