Jared Leto Reportedly Felt 'Tricked' Into Doing Suicide Squad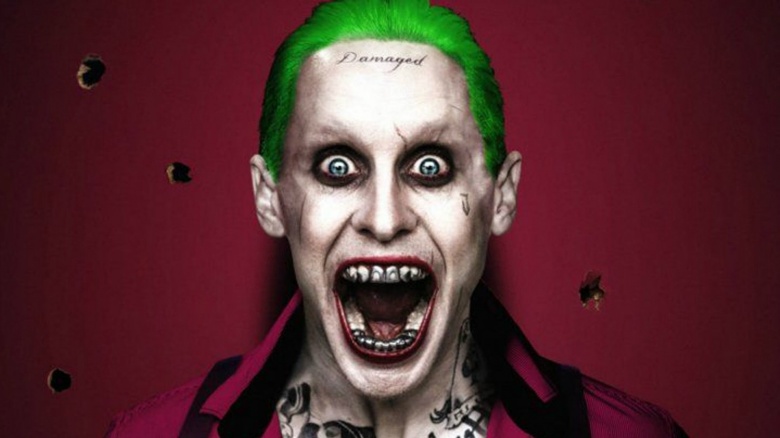 The joke might have been on Jared Leto.
After all the negative reviews for Suicide Squad, the actor reportedly said he was misled by producers about his role as the Joker in the DC Comics movie.
Leto allegedly made the remarks during a Q&A session at Camp Mars–an event with fans of his band Thirty Seconds to Mars. According to a summary posted by one of the fans in attendance (via Batman-News), Leto said he "felt tricked into being a part of something that had been pitched to him very differently." The original post has since been deleted.
Leto reportedly said he thought Suicide Squad would be more artistic than it was, and he's been "overwhelmed by all the hate regarding the look and choices." He also reportedly hasn't seen the movie after being disappointed to hear so much of his work didn't make the final cut. Despite appearing onscreen in just a few scenes, Leto said he shot enough material for a Joker solo movie.
He would, however, like to reprise the role for Ben Affleck's upcoming solo Batman film.
Meanwhile, check out where we think Leto's Joker ranks among previous portrayals.