The Real Reason Rachel DiPillo Left Chicago Med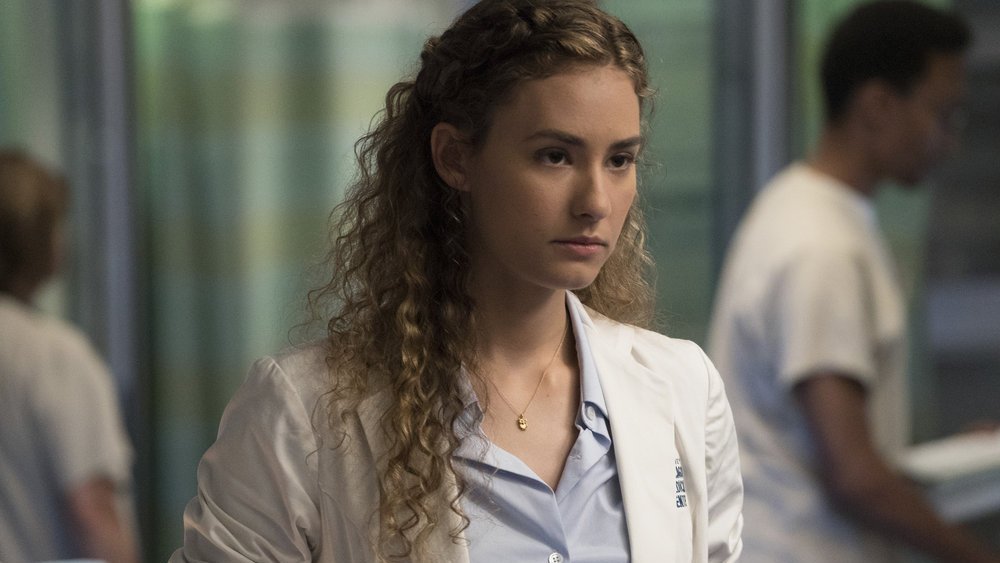 NBC
The "One Chicago" franchise is, to say the least, a huge endeavor, spanning three shows rife with drama, character conflict, and crossovers. Beginning in 2012 with Chicago Fire, which highlights the lives of a fictional Windy City's firefighters, One Chicago quickly expanded to include the police-focused Chicago P.D. and the hospital-based Chicago Med. (A fourth show about attorneys and investigators, Chicago Justice, was canceled after one season.) Audiences are still hooked on all three series, with nary a sign of lost momentum.
Of course, that doesn't mean there haven't been bumps along the road. Actors and actresses have departed from One Chicago shows for a variety of reasons — some personal, some professional, some because of the writers' decisions. In the case of Rachel DiPillo, who played Chicago Med's Sarah Reese for three seasons and the beginning of a fourth, the details are a little more nebulous.
What happened to Rachel DiPillo's Sarah Reese?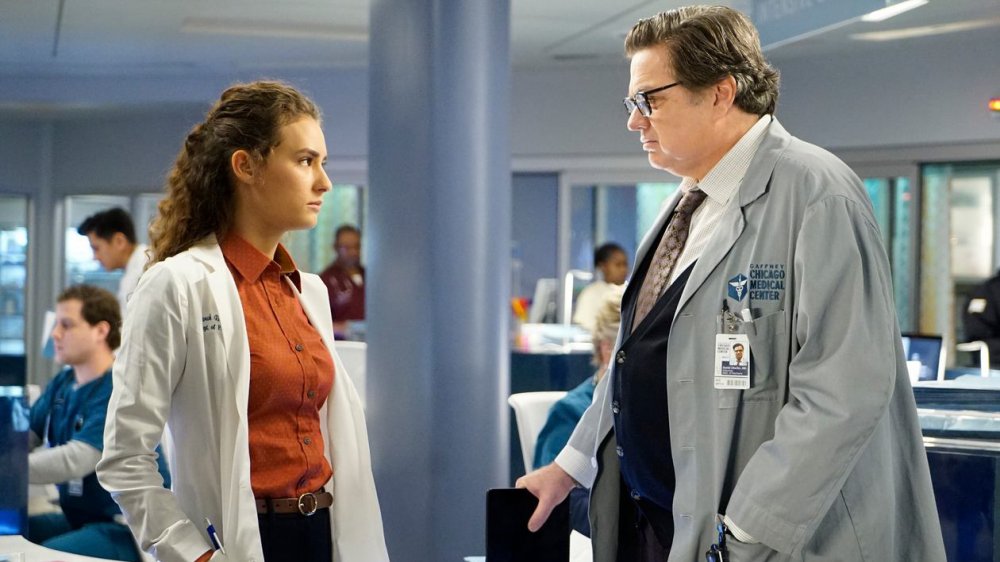 NBC
Reese began on Chicago Med as a medical student learning the ropes from the more experienced doctors and nurses of Gaffney Chicago Medical Center, and often finding it difficult to keep up. Interacting with patients proves challenging for Sarah, not because of any sort of rudeness on her part or bad bedside manner, but because she's far too clinical with patients who need lay explanations of what's happening to their bodies. Eventually, she applies her talents in the pathology lab, but even that comes to an end.
Following a brief stint as a barista, Reese returns to the medical world as a psychiatrist-in-training under Dr. Daniel Charles (Oliver Platt) — a position she sticks with despite her creeping self-doubt. In fact, she grows to be quite good at her job, and Charles assures her the only place he sees her going is up. Their mentor-mentee relationship is as imperative to the show as any of the cases they tackle together. 
When Reese's long-absent father returns to her life as one of Charles' patients, things take a turn for the worse. The emotionally manipulative man is soon diagnosed as a psychopath, and — worse — is discovered to be a serial killer. Charles decides to withhold that information from Reese, but it stays secret for only so long. Upset and disturbed by Charles' nondisclosure — not to mention the drama surrounding her father's psychopathy and subsequent heart attack — she ultimately leaves Gaffney Chicago Medical Center for good, striking out for a life far away in Texas.
Why Chicago Med moved on without Rachel DiPillo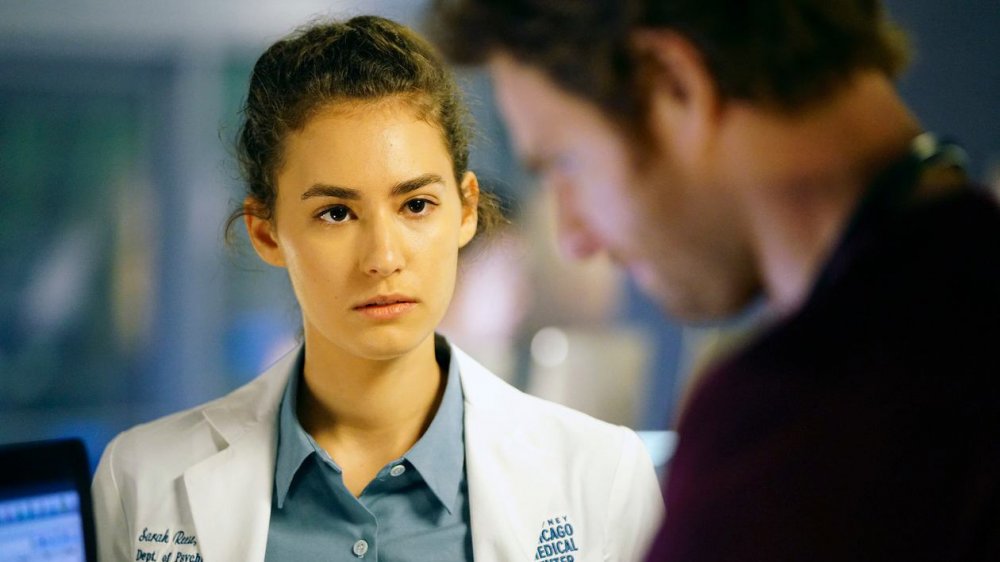 NBC
After Sarah departed during the season 4 premiere, it was anyone's guess whether she would ever be seen on the grounds of Gaffney Chicago Medical Center again. Season 5 ended in April 2020, and as of this writing Charles remains the only psychiatrist on site. True, the show has been renewed, but that shouldn't get any Sarah Reese fans' hopes up too high.
In an interview with Fansided, executive producers and showrunners Diane Frolov and Andrew Schneider shed some light on DiPillo's situation — sort of. After praising both the actress and the character she played, Schneider stated, "If we can find a good way to bring her back later, we'll entertain that."
Interestingly enough, whether it was the writers who decided to have Sarah set out on her own or whether DiPillo herself called it quits is still up for debate. Until Season 6 airs, it almost doesn't matter. Either way, the fact remains that Reese left. Only time will tell if the writers will come up with a way to bring her back that makes sense, or if DiPillo wants to come back.
What Rachel DiPillo has been up to since Chicago Med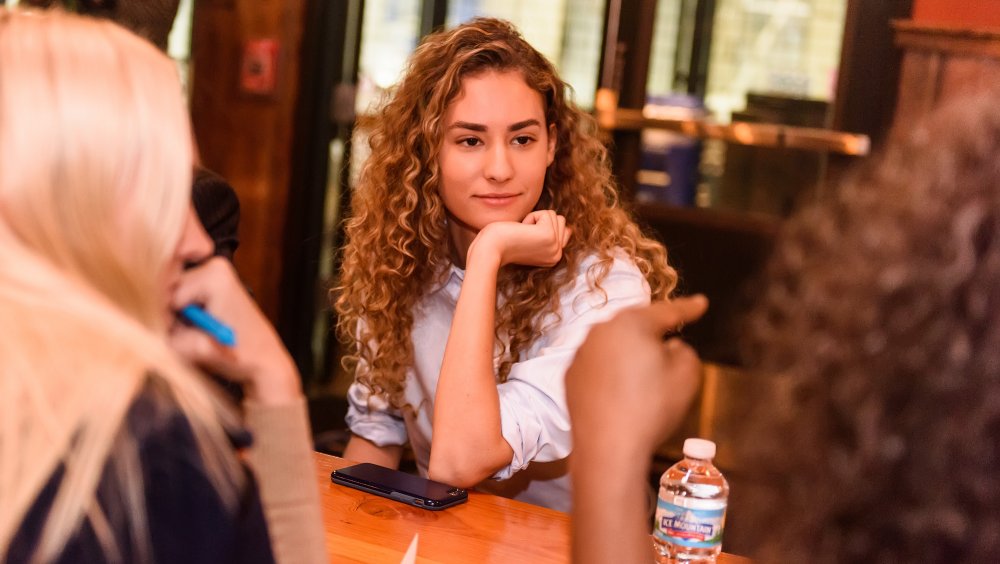 Daniel Boczarski/Getty Images
It wasn't just Chicago Med that DiPillo set sail from: She hasn't taken up a single new role since her final episode on the show. As far as Hollywood is concerned, DiPillo may as well have gone to Texas with Reese.
Her part in the One Chicago franchise may have been her last rodeo, but it certainly wasn't her first. DiPillo was plying the thespian trade as early as 2009, appearing on Nickelodeon's Big Time Rush. She landed plenty of guest roles on more high-profile television projects in the years to come, including Mad Men, Jane the Virigin, and NCIS. Not as many movies made it onto her resume, but she starred in her fair share, from Summer of 8 to Hello, My Name Is Frank.
Since her Hollywood departure, though, it's unclear what DiPillo's been up to — especially since she's relatively inactive on her social media. Her Twitter has seen some activity in recent months, but it has nothing to do with acting or any other profession. Wherever she decides to ride the wave of life, Chicago Med will continue to go its own way.