Wonder Woman 1984 Fans Just Got Terrible News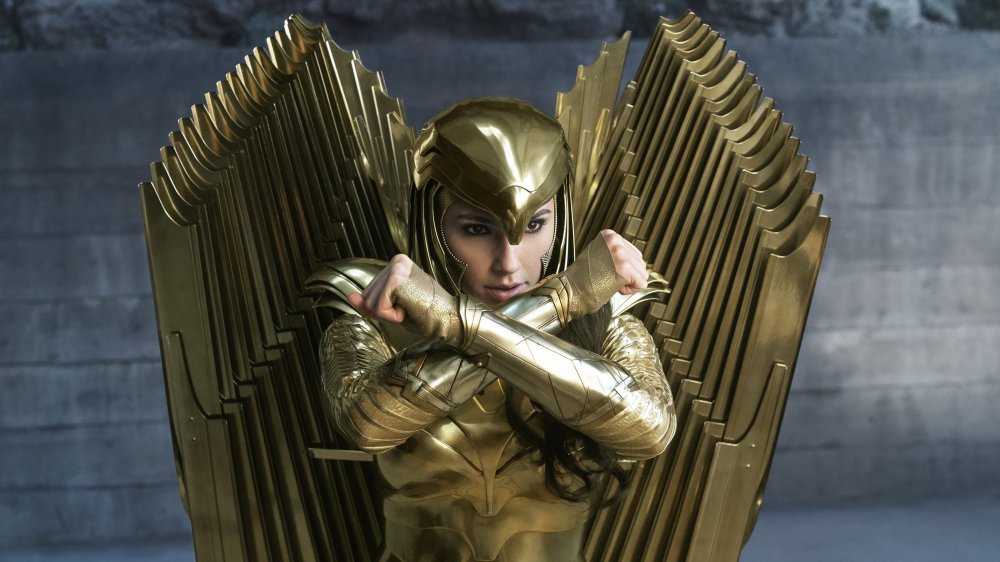 Warner Bros./DC Entertainment
The long history of Wonder Woman 1984 delays continues. The sequel to 2017's Gal Gadot-headlined spectacle, meant to arrive in just a few shorts walks on October 2, has been pushed to December 25, 2020. In a press release, director Patty Jenkins said of the move, "With the new date on Christmas Day, we can't wait to spend the holidays with you!" Ho, ho, ho well!
For a bit of history, this is technically the fifth time Wonder Woman 1984's release date has shifted. Interestingly, the very first announced date of December 13, 2019, is almost exactly a year from where the film will (hopefully) finally be released. There have been a lot of reasons for Diana to retreat over the past year as she's dodged everything from competition with Star Wars to an unprecedented global pandemic.
This latest move is, unsurprisingly, yet another bit of fallout from 2020's industry reshuffling in the face of COVID. There's a silver lining, though, as there's actually good reason to believe this move will be Wonder Woman 1984's last.
Wonder Woman vs. Tenet vs. Dune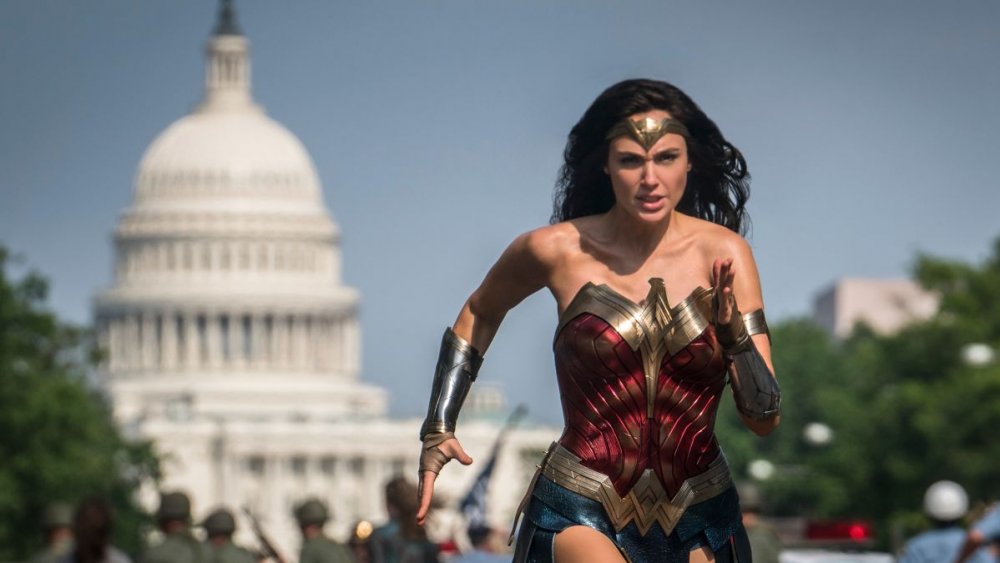 Warner Bros./DC Entertainment
When contemplating the fate of Wonder Woman 1984, there are two other films (and their release dates) that must also be considered: Tenet and Dune. Tenet was released in the United States on September 3, while Dune has long been set for release on December 18, 2020. All three of these films are Warner Bros. releases, and all three have to contend with not just competition from other distributors, but an extremely uncertain viewing public. Faced with the notion of releasing three enormous blockbusters to a skittish market within just a few months, it makes absolutely no financial sense for Warner Bros. to compete with themselves.
Tenet only garnered $20 million in box office returns domestically in its opening weekend — a pittance for a release of its caliber in any other time. Warner (and director Christopher Nolan, one would imagine) want Tenet to have time to breathe, and maybe actually make some real money. Clearly, that means waiting more than a month before you send out your superhero blockbuster to cannibalize your own share of a drastically reduced audience.
With New York City, for example, having just begun the re-opening of malls at 50% capacity (and with the opening of indoor dining set for September 30 at 25% capacity), it seems likely that theaters in major coastal U.S. cities are set to bring about a swift change in the state of the industry. Releasing Wonder Woman 1984 just as those reopenings begin would undermine Tenet's chance to find purchase at the box office. Moving Wonder Woman to December, however, will give Tenet all the time it needs and then some.
However, this will almost certainly guarantee a delay for Dune. One week between Dune and Wonder Woman 1984 would be fiscally disastrous even in the best of times. So while we think it's safe to say that Wonder Woman 1984 has found its final home on the theatrical calendar, it's likely that the saga of Dune is far from over.