Sylvester Stallone Just Dropped Some Epic Rocky News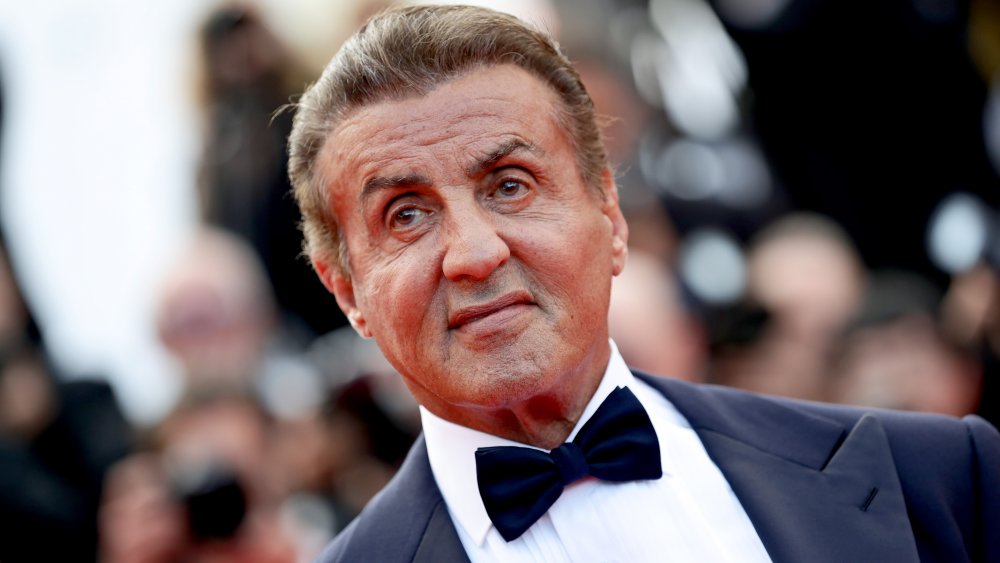 Vittorio Zunino Celotto/Getty Images
Who's ready for another round with the Italian Stallion? He may be getting a little long-in-the-tooth to square off in a boxing ring, but Mr. Stallone has never stopped thinking about Rocky Balboa. 
The impact the Rocky series has had on pop culture, as well as the life of Sylvester Stallone, cannot be understated. It's a true underdog tale that transcends time and inspires viewers to get out there and take control of their lives. The last installment in the saga, Rocky Balboa, was released back in 2006, bringing the boxer's insatiable spirit to the big screen for a whole new generation of viewers. That flick saw the geriatric boxer reunited with Apollo Creed's former trainer, Duke, in a quixotic effort to build strength for one final bout. Despite the far-fetched premise, the film actually worked thanks in large part to the enduring charisma of the franchise's buff leading man. At 60 years old, many assumed this would be Stallone's last bout in the series, but he's apparently still finding ways to keep his career-defining role present in the public consciousness.
More recently, Stallone portrayed a retired, aging Rocky for both Creed films as a mentor to Michael B. Jordan's Adonis Creed. Following the premiere of Creed II, Stallone implied he was stepping away from the role that made him a household name in a heartfelt Instagram post — though he might go back on his word. Even at 74 years of age, the acting legend has made it known that he isn't quite ready to close the door on playing the iconic fighter. Whether or not another Rocky-centric story will come to fruition remains up in the air, but the former Rambo actor did share a piece of exciting news for fans of the original films.
A Rocky IV director's cut is in the works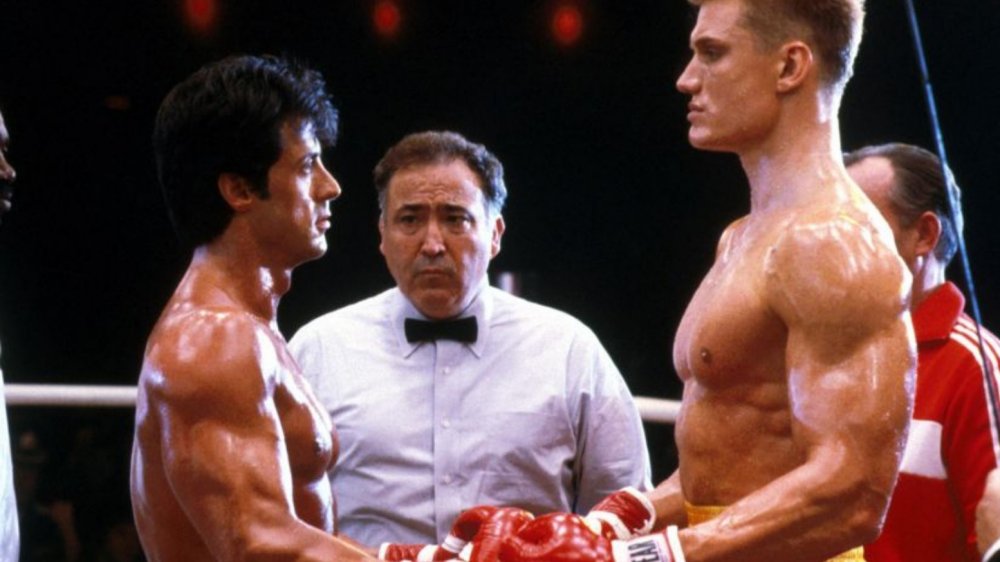 MGM/UA Entertainment
Move over, Zack Snyder, there's a new director's cut in town. While a new Rocky movie would be the best possible news for fans of the series, a new cut of a classic entry is pretty much the next best thing. 
Sylvester Stallone inadvertently announced a Rocky IV director's cut via Instagram on June 29, 2020, after first mentioning it in a post dedicated to the release of Rambo: Last Blood's extended cut. A commenter asked him if there was a chance for Rocky Balboa to get a similar treatment, but Stallone said it wasn't in the works. However, in quashing the potential for an extended cut of the final Rocky film, he also spilled the beans on the recut he was working on to commemorate the fourth Rocky movie's 35th anniversary. Some fans might be nervous about any attempt to tamper with the cinematic perfection that is Rocky IV, but according to Stallone, the cut so far looks "amazing." We'll take the Stallion at his word. 
Once that news slipped, there was no chance of Stallone jamming the toothpaste back in the tube. In subsequent posts, the actor has continued to provide sneak peeks into his editorial process, and insights into what we can expect from his new cut. One such glimpse showed off some raw footage from Rocky IV with the caption, "This is new ... Almost done. Cut cut , snip, snip ... ROCKY 4 #Directors cut." Another, uploaded a day later, included a fun outtake. That same post also encouraged everyone to interact with both likes and comments, since, as Stallone put it, "You are ALL part of this JOURNEY. So Let your voices be Heard."
It's unknown how different this version of Rocky IV will be from the original, or when and how it will release, but for fans of the franchise, it'll undoubtedly be worth checking out once the bell rings.
Rocky IV arrives at a time of increased '80s nostalgia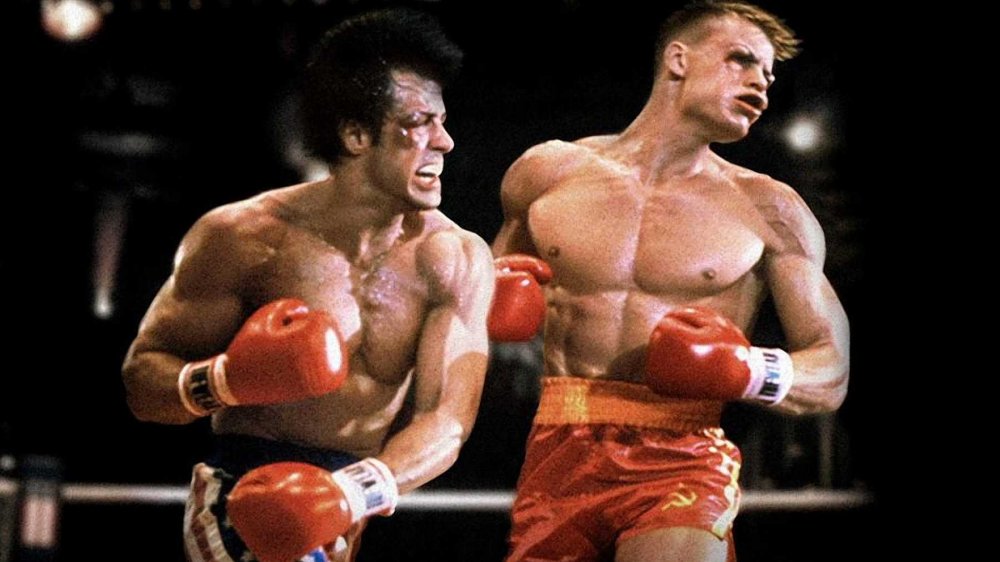 MGM/UA Entertainment
It makes sense that Stallone would return to to the fourth Rocky film at a time when 1980s revivals are all the rage, and interest in the Rocky IP has reached a new peak. Rocky IV was released in 1985, and rapidly became the most financially successful film in the long-lived franchise. Even if it weren't a meaningful anniversary for the film, 2020 still provides an interesting environment for a new look at an old classic.
1980s culture is having a moment, if you haven't noticed. Aside from open homages to the neon decade like Netflix's hit supernatural thriller Stranger Things and its newly acquired Karate Kid sequel, Cobra Kai, a slew of older films and franchises are now getting a second look. Rocky never really left the public consciousness, but the original films are more relevant than ever thanks to the success of the Creed series, which revisits the legacy of Apollo Creed a generation later much in the same way Cobrai Kai revisits the legacy of one Johnny Lawrence. Additionally, the industry-wide shutdown caused by the COVID-19 pandemic has opened space in the market for directors to return to their Avid desks and recut old films. If Hollywood can't shoot anything new, why not give older properties a creative facelift?
It's been a long time since we first saw a chiseled Stallone square off against Dolph Lundgren's Ivan Drago. It will be interesting to see what Stallone's new take adds to the movie's mythology.