The Sci-Fi Epic Raised By Wolves Fans Need To Binge Next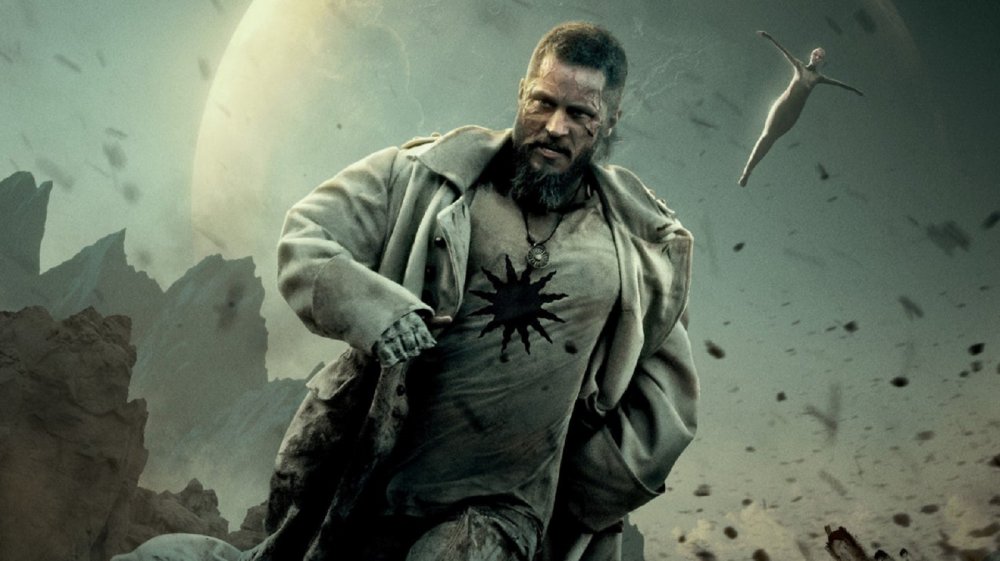 HBO Max
If you're blown away by the brilliant sci-fi series Raised by Wolves, there's a similarly themed classic serial that should perk up your ears.
Raised by Wolves has been taking HBO Max subscribers by storm since its debut earlier this month, but as the streamer opted for a traditional weekly release schedule rather than a full-season drop, fans could be forgiven for growing a bit impatient. So far, that first season has been a corker, expertly building the series' world and premise while introducing us to a memorable cast of characters. 
Chief among those: The androids Father (Abubakar Salim) and Mother (Amanda Collin), who are tasked with becoming the stewards of the human race after a catastrophic war devastates the Earth. Establishing a colony on the faraway planet Kepler-22b, the androids must reckon with the distinctly human dynamics of their charges, which include both adults who were raised on Earth and children who never knew the home planet. The series' excellent cast also includes Vikings' Travis Fimmel, The Flat Tires' Loulou Taylor, Doctor Doctor's Winta McGrath, Emerald City's Jordan Loughran, and The Dare's Ethan Hazzard.
Raised by Wolves is a series with a lot on its mind, with much of its conflict arising when new arrivals to the colony bring something with them to which the younger colonists have never been exposed — religion. The show also serves as an exploration of such heady themes as the nature of warfare and what it means to be human — and if this is the kind of thing that engages your squishy human brain, then you're definitely going to want to hear about the Syfy series Battlestar Galactica.
What is Battlestar Galactica about?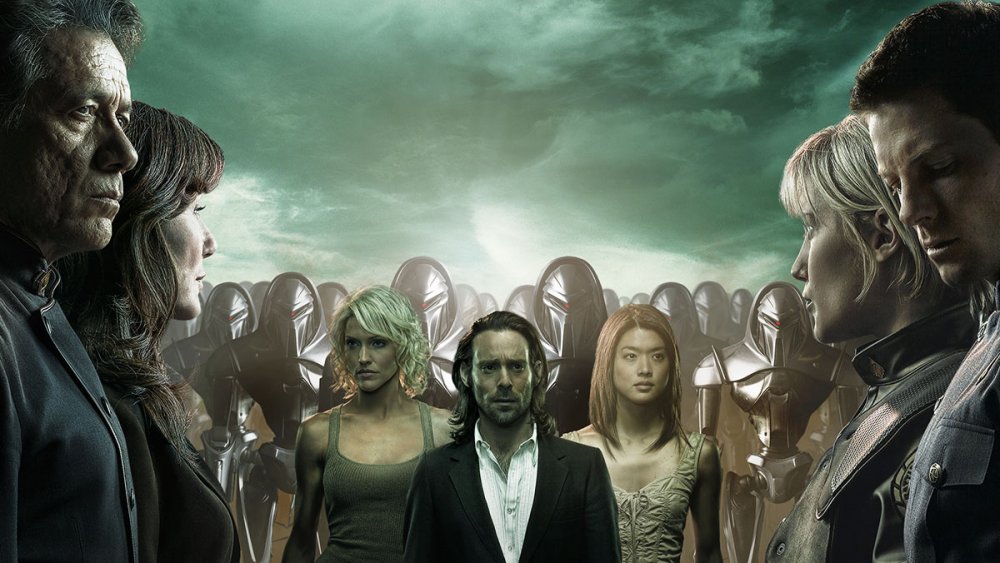 Syfy
Battlestar Galactica aired on Syfy for four seasons between 2005 and 2009. It was a reboot of the short-lived 1978 series of the same name, which — while fondly remembered — is notable mostly for being one of the higher-profile Star Wars imitators of its time. 
The reboot series deals with the travails of a ragtag group of humans who once inhabited a cluster of planets known as the Twelve Colonies. Before the beginning of the series, the Colonies were nearly wiped out in a conflict with the Cylons, androids created by the humans themselves. Those few human survivors of the attempted genocide now roam space in search of a legendary thirteenth colony — Earth — where they hope to find permanent refuge. Along the way, they must deal with further offensives, both overt and covert, by the Cylons, which are able to pass as human and which have several different numbered models.
During its run, the series received near-universal critical acclaim for its deft exploration of issues such as religious fundamentalism, the occupation of sovereign nations by "liberators," and the War on Terror. The series' stellar main cast includes the veteran actor Edward James Olmos (Blade Runner 2049) as William Adama, the Galactica's commanding officer; Mary McDonnell (Fargo) as President Laura Roslin; Katee Sackhoff (The Flash) as Kara "Starbuck" Thrace, an ace pilot; Tricia Helfer (Van Helsing) as Number Six, a Cylon whose many versions specialize mainly in infiltration and seduction; and Grace Park (Hawaii Five-O) as Number Eight, a Cylon with versions both loyal to and in opposition to the humans.
You can stream Battlestar Galactica for free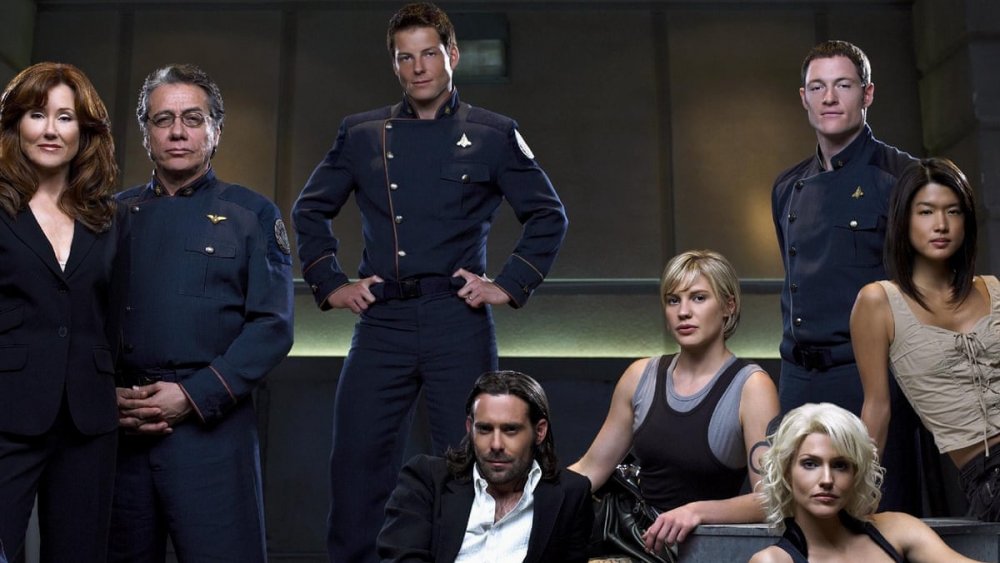 Syfy
It hasn't always been the easiest task to find Battlestar Galactica on streaming platforms — at least not without having to pony up money for each individual season or episode. Fortunately, that is no longer the case. NBCUniversal's spanking-new streaming service, Peacock, has a free version supported by ads on which you can stream select episodes from all four seasons of Battlestar Galactica, plus the two-episode miniseries which preceded the serial. Upgrading your Peacock subscription to a paid tier unlocks more episodes.
If you don't feel like adding another streamer to your portfolio at the moment, you can simply head over to Syfy's website, where you can catch every episode from every season of Battlestar Galactica (but not the miniseries) for free, supported by ads. Notably, this also includes Razor, a double-long, feature-length episode produced in 2007 which aired in between the third and fourth seasons, and which is not available on Peacock's free, ad-supported tier.
Peacock currently has a re-reboot of Battlestar Galactica in the works, which currently isn't expected to drop until sometime in 2022 — but that series will have a very tough act to follow. Syfy's take was wildly original, extremely prescient, riveting television — the perfect complement to your Raised by Wolves experience. Welcome to the world of television space opera.