Things You Never Noticed In Hawaii Five-0's First Episode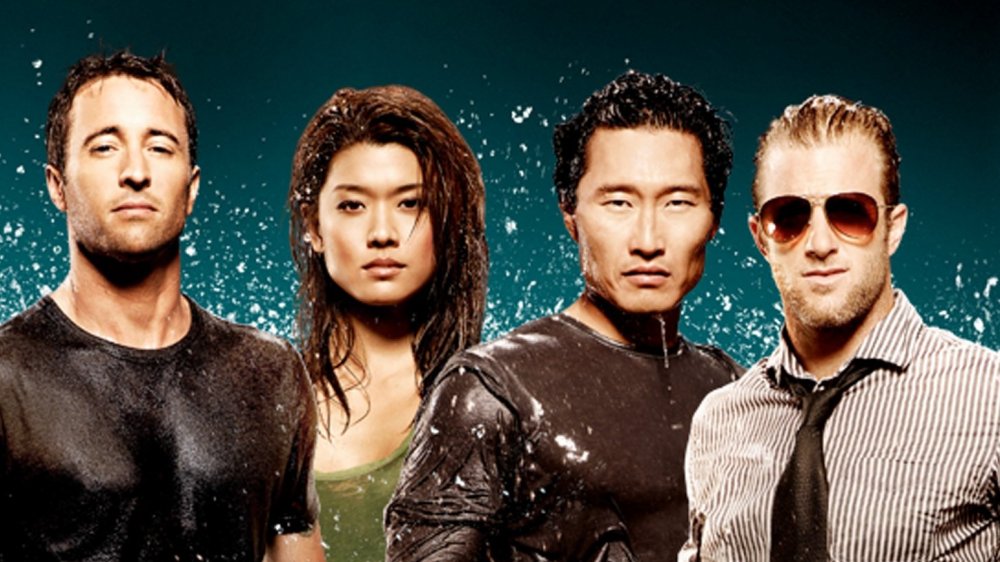 CBS
It is pretty devastating that after ten seasons of sun, surf, and very serious international crimes, CBS' Hawaii Five-0 reboot aired its final episode in April 2020. But let's try and look on the bright side — even though the door has closed on new episodes, a window to a rewatch is always wide open. After all, Hawaii Five-0 has a total of 240 episodes in the archives. If you're itching for more Steve McGarrett (Alex O'Loughlin) and Danny Williams (Scott Caan), or want to go back to the glory days when Chin Ho Kelly (Daniel Dae Kim) and Kono Kalakaua (Grace Park) were still on the force, why not start all the way back at the very first episode?
The Hawaii Five-0 pilot does a good job of setting the tone of the series and introducing many of the main players, while still giving viewers a compelling narrative to follow. As with many pilot episodes, it's also home to plenty of Easter eggs and continuity errors to boot. We went back and watched the very first episode of Hawaii Five-0 and rounded up all the things you may have missed the first time you watched.
The connection to the original Hawaii Five-O pilot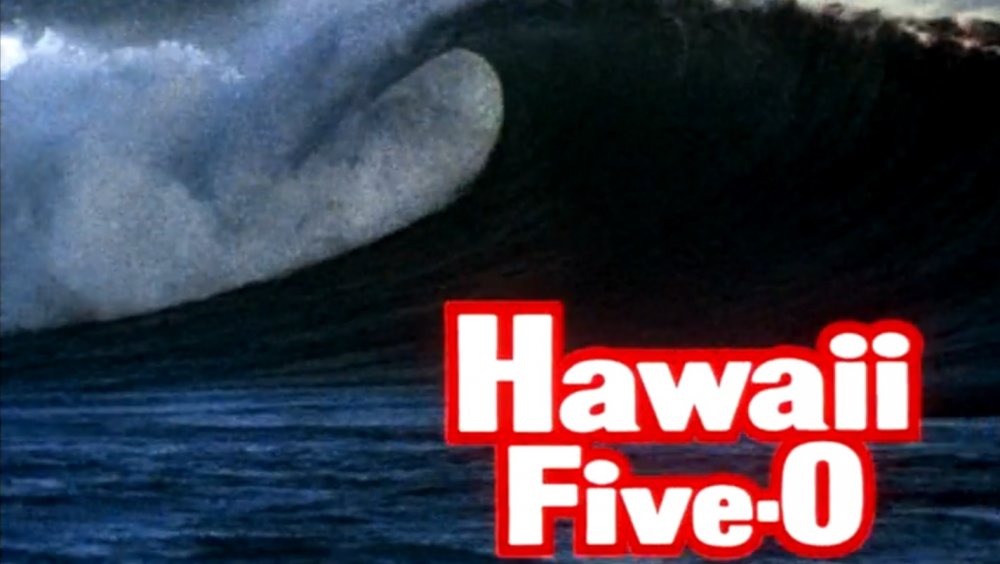 CBS
Okay, this one is kind of a cheat, but we're running with it, regardless. Of course, you probably already know that Hawaii Five-0 is a remake of a police procedural that began airing on CBS in 1968 and ran for 12 seasons. The original Hawaii Five-O premiered on September 20, 1968. What does that have to do with the remake's pilot, you ask? Well, it happened to first air on September 20, 2010 — exactly 42 years after the original.
This fun factoid is just that. After the initial "whoa, cool" wears off you realize that 42 really isn't a significant number, and that CBS likely just got lucky that September 20 fell on a Monday in 2010, and not a Saturday or Sunday. But if you are the type of person who takes notes of signs, perhaps airing on the anniversary of the original series premiere was a good omen for the Hawaii Five-0 remake. After all, it went on to run for an impressive ten seasons.
The Hawaii Five-0 pilot cameo you probably missed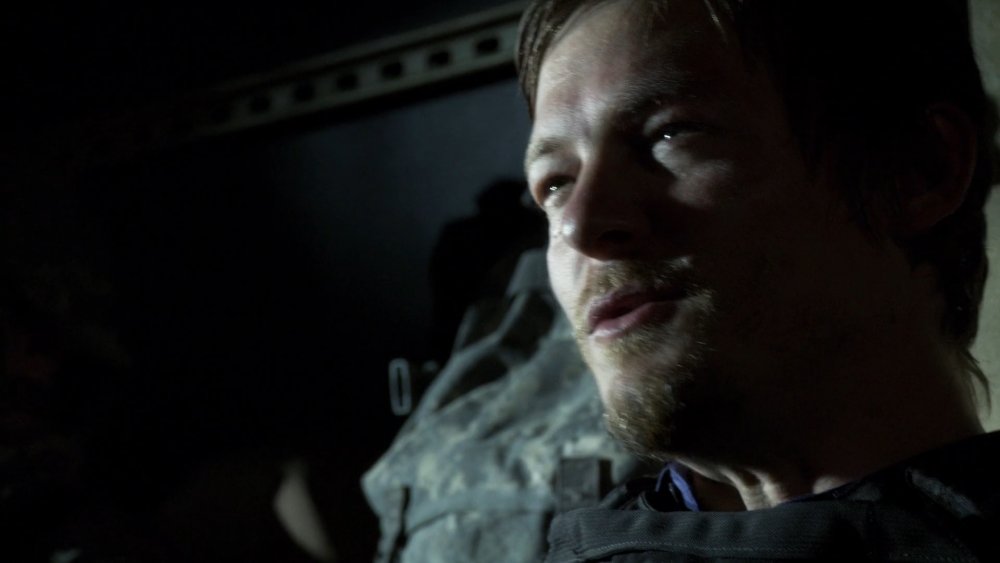 CBS
The pilot for Hawaii Five-0 kicks off on a high-octane note. We're dropped right in with Steve McGarrett (Alex O'Loughlin), who is in the middle of escorting Anton Hesse, the brother of a wanted international arms dealer, in a military convoy somewhere in South Korea. Things go sideways quickly when Anton's brother, Victor (James Marsters), calls McGarrett and reveals he's holding his father hostage. Victor's men then ambush McGarrett's convoy and a shootout ensues. While McGarrett makes it out unscathed, both Anton and McGarrett's father are killed.
Anton's death before the opening credits even roll presents us with an interesting Sliding Doors scenario. For the short time he was on the show, Anton was played by Norman Reedus. Reedus would go on to be one of the breakout stars of AMC's The Walking Dead thanks to his role as Daryl Dixon. Coincidentally, the pilot episode of that show aired about a month after Hawaii Five-0. That got us thinking about how the TV landscape might be different had Reedus, for instance, been cast to play Victor, who is a recurring antagonist throughout the first season, instead of Anton, who dies within the first five minutes of the pilot. Would he have still been able to play Daryl, or would that part have then gone to a different actor? Does removing Reedus from The Walking Dead mean the show is less of a hit than it turned out to be? Would Reedus still go on to star in Death Stranding? Okay, okay, now we're getting off track. Back to the pilot.
Danny's car switcheroo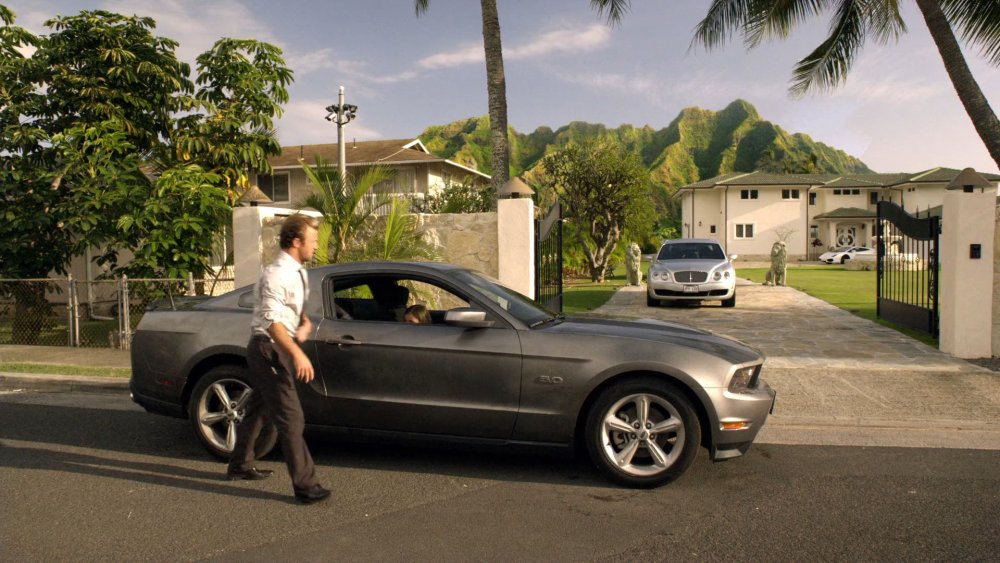 CBS
Detective Danny Williams is known for his New Jersey-bred charms and his love of cars. Specifically, he's a Camaro guy. Throughout the run of the series, Danny has upgraded his Chevy to a newer model a few times, but he's never deviated from the sporty car brand. There's one big asterisk to that statistic, though: in the pilot episode, he has a completely different ride.
For the pilot and the pilot only, Danny drives a 2011 Ford Mustang GT 5.0, per IMCDB. To those of us who aren't gearheads, that silver ride doesn't look too dissimilar to the 2010 Chevy Camaro RS that he begins driving in the second episode, and continues with until the car is destroyed in an explosion in the season 4 premiere. However, it's a detail that certainly didn't slip the attention of car enthusiasts who tune in to Hawaii Five-0. The show never gave an explanation for Danny's switch in car brand loyalties. However, IMCDB user TimCougar posited a theory about why that particular model of Mustang appeared in the pilot: "It's a 5-0, I get it... Nice tie-in, Ford."
McGarrett needs a history lesson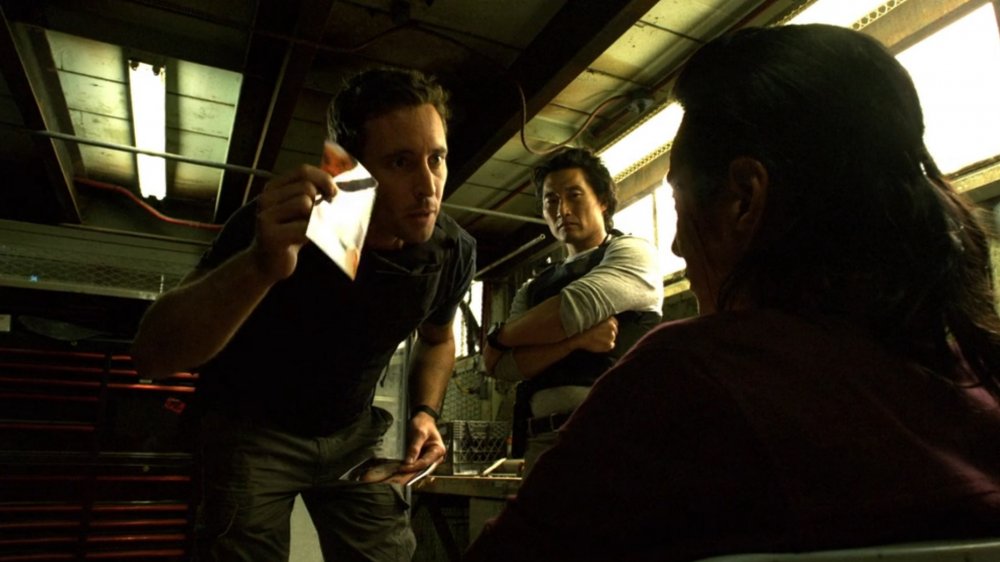 CBS
Much of the Hawaii Five-0 pilot revolves around the nascent DPS task force attempting to track down Victor Hesse. Their search eventually leads them to the front door of a human trafficking operation lead by a man named Sang Min (Will Yun Lee).
During an intense interrogation, McGarrett reveals that he knows Min's wife is from Rwanda. he threatens to deport both her and their son back to the central African country, telling Min, "If they're lucky, they'll make it to a refugee camp." Then he adds, "And your son? Seven's old enough to hold a gun for the Hutu Militia."
Here, McGarrett is clearly making allusions to the Rwandan Genocide, during which members of the Hutu ethnic majority in the country targeted the Tutsi ethnic minority for slaughter (via History). The issue here is that the genocide happened in 1994, over 15 years before the pilot of Hawaii Five-0. While there are certainly still lingering issues from the horrific event, by 2010, Rwanda was well on the path to recovering from its dark past. In fact, in a 2009 New Yorker essay, writer Philip Gourevitch, who visited the country a number of times in the aftermath of the genocide, said of Rwanda's recovery, "On the fifteenth anniversary of the genocide, Rwanda is one of the safest and the most orderly countries in Africa." While there are likely still problems that Min's wife and son would face upon returning to Rwanda, it seems that McGarrett was basing his threat on some outdated information.
Hopefully, McGarrett brushed up on his contemporary African history before his next mission. Considering how packed full of action and hidden details the pilot for Hawaii Five-0 is, we'll chalk it up to having a lot on his mind.