Paul Feig Shares His Thoughts About A Second Season Of Other Space - Exclusive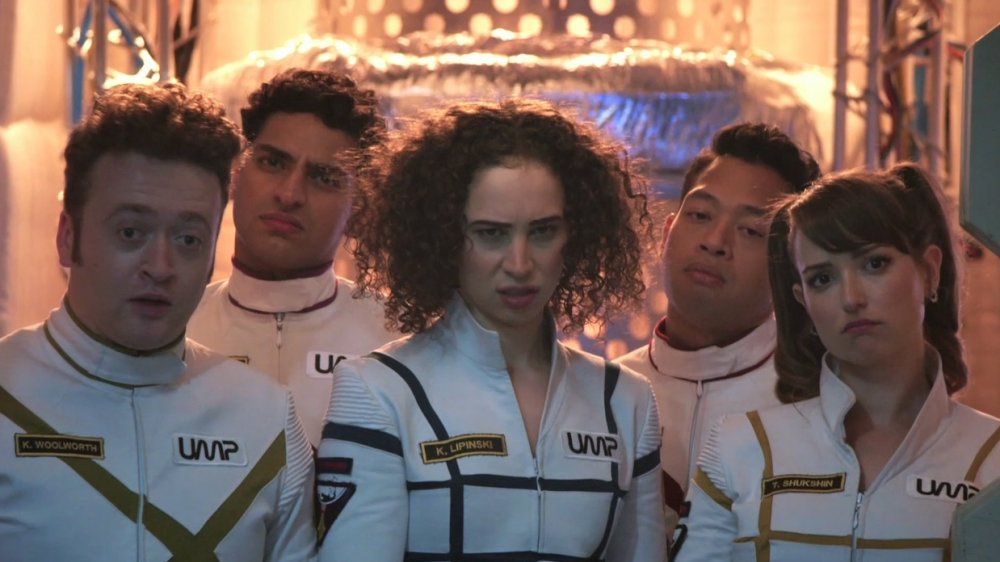 Actor and filmmaker Paul Feig made his name as a Hollywood icon with hit movies like Ghostbusters and Bridesmaids and TV staples such as The Office and Freaks and Geeks. But Other Space, one of his favorite television creations, never quite got the recognition he was hoping for when it launched on Yahoo! Screen in 2015. It's every creator's dream to get a second chance for a series they hold dear — and the sci-fi-centric streaming service DUST is breathing new life into Feig's space comedy with an August 1 relaunch into (other) outer space. 
With its sometimes-raunchy comedy vibe akin to Deadpool, Other Space was met with solid appreciation from those who did tune into the short-lived Yahoo! streaming service. But sadly, the numbers were against the witty series. Now, Captain Stewart Lipinski (Karan Soni) and the UMP Cruiser crew have a second shot at a first impression — and maybe even a second season. Feig certainly isn't ruling out the possibility of a reboot, and there's no better time than now for new fans to binge the series.
In an exclusive interview, Looper spoke to Feig about his hopes for a fresh season, and what he'd like to see if Other Space gets a revival. 
The fate of Other Space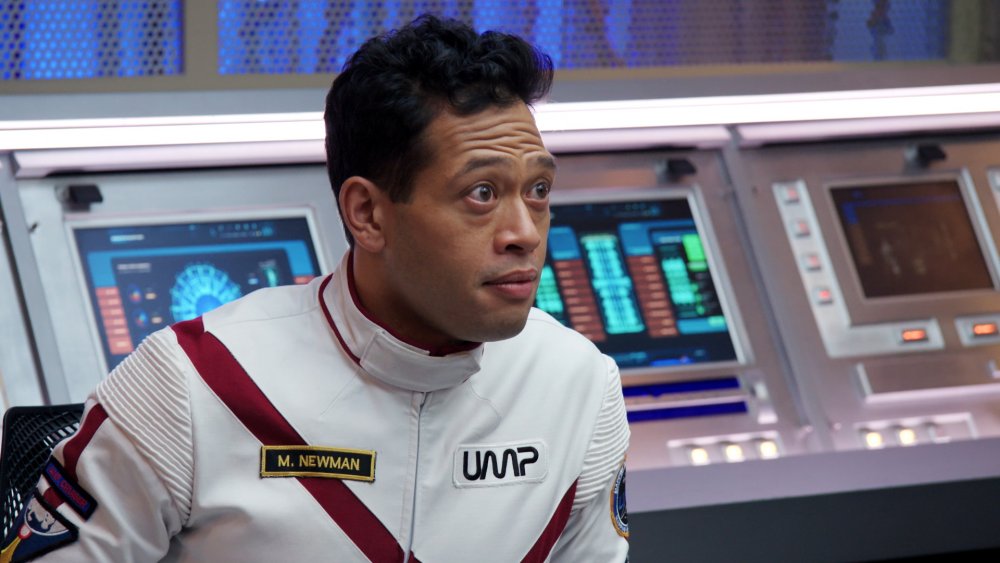 On the possibility of a follow-up season, Feig said, "I would love nothing more. It's been one of the greatest upsets in my life that the show died so early, never got seen, and we never got to make more." He continued, "We had such a supergroup of talent, both in front of and behind the camera. I and the rest of the team are desperate to make more, and I truly, truly hope somebody lets us."
It's not like the powers of binge-watching and social media buzz haven't saved a series before — just look at shows like Timeless and Lucifer, who scored more seasons after the end was thought to be near. Feig revealed his confidence that the entire Other Space cast — including Eugene Cordero as second officer Michael Newman, Milana Vayntrub as navigator Tina Shukshin, Bess Rous as first officer Karen Lipinski, Dave Franco as the cunning alien Chad Sampson, and more — would be on board for a revival. It's up to fans to demand for it. 
"It was a really special time we had because ... it was under the pressure of sort of a low budget and a very tight schedule and a very strange facility we were shooting in," said Feig. 
"We actually shot the whole show in this weird old warehouse that was an old medical bracelet factory out in the back of the Valley in the middle of nowhere — to the point where we had to build our sets to fit in around the offices and the warehouse and confined to the warehouse," he continued. "But because of that, it just made it this really scrappy thing that's sort of bonded us all even more so. And, everybody just had such a great time, and to only do eight episodes of something just feels like you're just getting in the swing when everything stops."
Getting weird in 2020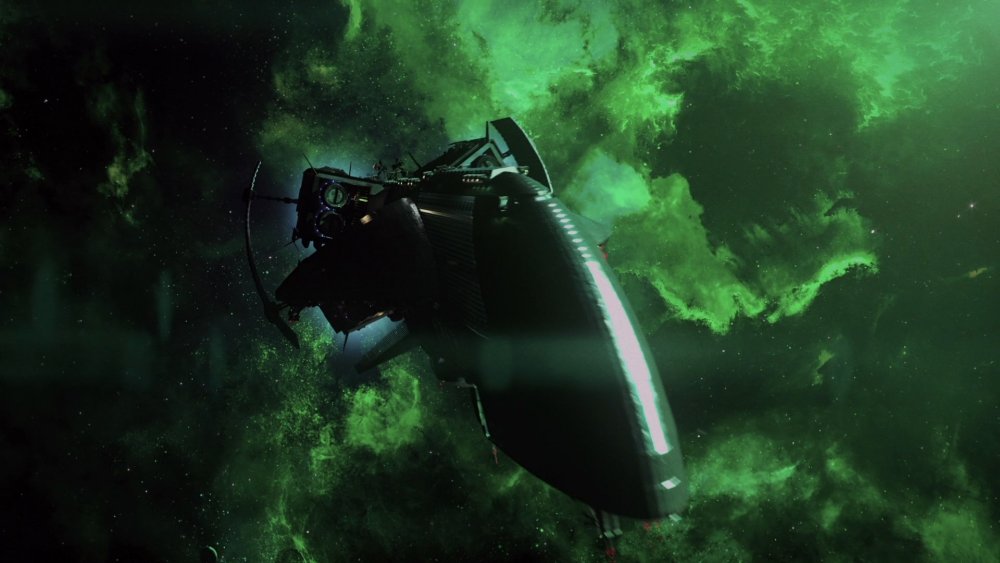 While Other Space may have debuted five years ago, it still feels fresh to those involved with the process — and the plot lends itself perfectly to a 2020 reboot. As Feig told Looper, "I mean, I feel like it's been five years and I think because of the nature of the show of them being trapped, I think it'd be the most fun thing to drop in on them five years later and see exactly what has gone on on that ship and how they've handled it over the past five years." 
The UMP Cruiser crew probably has no idea what's going on in actual reality. Feig mirrored that sentiment during our chat: "I think we could really have some fun with people's expectations on what would and wouldn't be happening. And also what their attitudes are, and actually where they even are in the alternate universe [or] if they've even passed into yet another alternate universe." He added, "There's a lot to unpack and a lot to explore." 
Indeed there is. It would be easy (and fun) to break the fourth wall again, incorporating the time jump into the plot itself. Feig agreed, saying, "Definitely, and the fact that the spaceship has been recording them the entire time, [it's the] perfect way to catch up on some of the highlights in the last five years."
But to get a second season, Other Space needs to make a big splash when it hits DUST on August 1. Mark your calendars and tune in.