Why Joining Arrow Was So Scary For Kevin Alejandro - Exclusive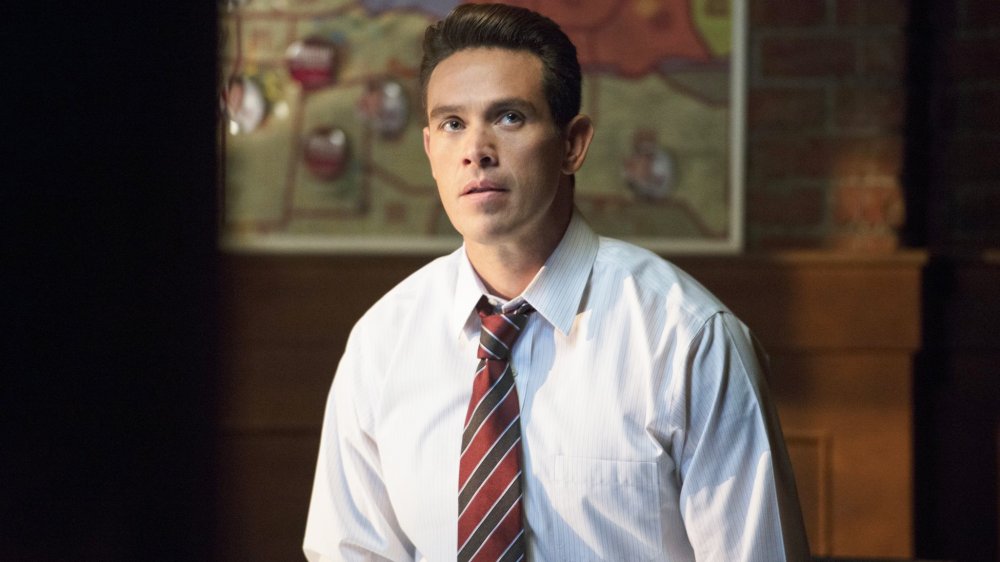 The CW
Actor Kevin Alejandro has had quite a run of starring on cult-hit TV shows, including True Blood and not one but two TV series based on DC comics. He currently plays LAPD detective Dan Espinoza on Netflix's cheeky crime dramedy Lucifer, which is based on the DC comic of the same name.
But before he was mixed up in the antics of one Lucifer Morningstar, Alejandro first stepped into the DC Universe when he appeared on season 2 of the CW show Arrow as Sebastian Blood, aka Brother Blood. The series, based on the comic book character Green Arrow, is the cornerstone of the CW's Arrowverse that includes such intertwined shows as The Flash, Supergirl, and Legends of Tomorrow. In the dual Blood roles, the actor portrayed the Mayor of Starling City who was also secretly the leader of the Church of Blood, using fear as motivation to fix the city at any cost.
In an exclusive video chat with Looper, Alejandro delves into what it took to play Brother Blood and reflected on why joining Arrow was actually a scary experience for him.
Kevin Alejandro felt a lot of pressure when he first stepped on the set of Arrow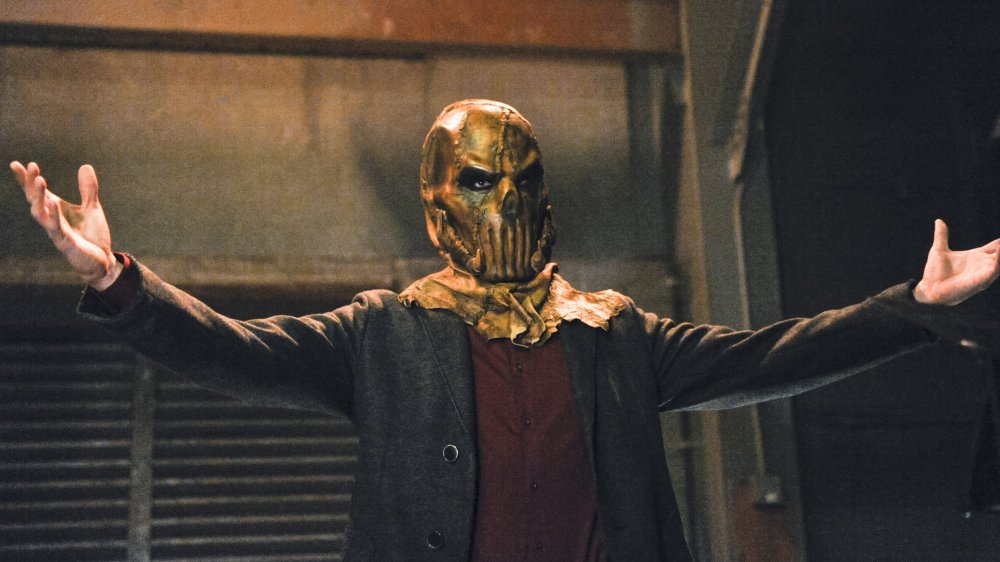 The CW
Joining Arrow in 2013 wasn't something that Alejandro took lightly. In fact, he calls it a "scary moment" in his career.
"It was a bit nerve-wracking to come into a show that was already established and already had a big fan base," he says. "Plus, it was a world that I wasn't familiar with, so I really had to do my research with playing Brother Blood because I wasn't educated in it. I knew how niche this world is and how it was important not to offend anybody with my portrayal of this character because it already exists in a world beyond me."
So, what did it take for Alejandro to get into character and feel as though he was doing Brother Blood justice?
"The standout moment for me was actually moving to Vancouver to shoot my first few episodes and locking myself in my hotel room and really just figuring out how to play this guy," he tells us. "I wouldn't go out. I was like a crazy person talking to myself every day, researching what kind of a human being he was ... Like all the actor-y mumbo jumbo that not a lot of people want to know about. But I was that actor, and there was no time so I had to figure it as I was going along. So, yeah, that was a scary moment."
While Alejandro felt a lot of pressure to live up to what fans were looking for when it came to Brother Blood, he delivered — and he's now forever a part of the DC Universe.
"I think if I had failed in my portrayal of Brother Blood on Arrow, I probably wouldn't have been invited back to the universe [on Lucifer]," the actor shares. "And that's just a testament to putting in the work, the time, the research. And once you're in, it's amazing. The fans are the most loyal and the most respectful, but they also expect a lot. They expect you to do what you're supposed to do, but once you've proven to them that you deserve to be there, they love you for it. I love being part of that universe, and it's not an easy world to become a part of."