Netflix Nabs One Of The Best-Rated Adventure Films Of 2019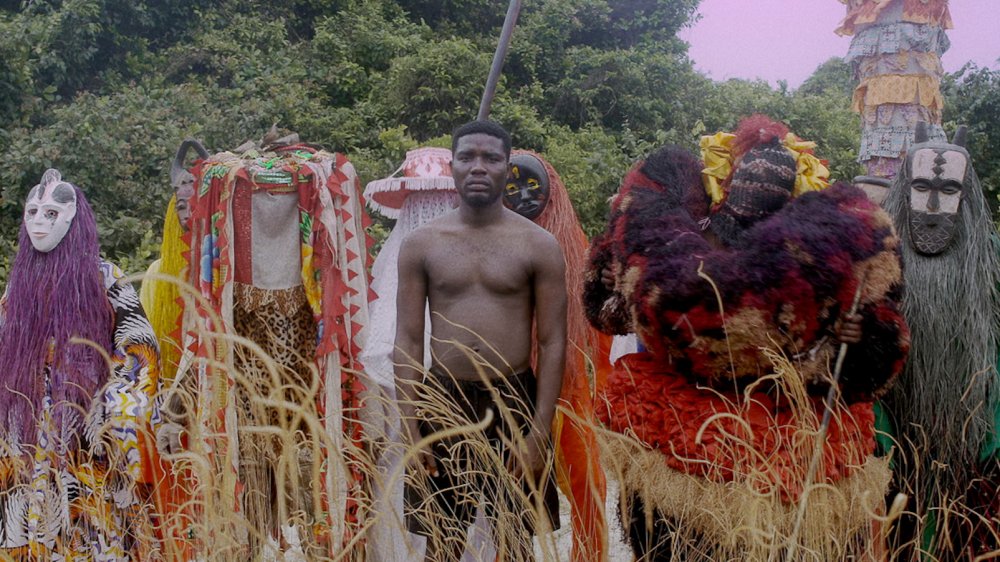 Netflix
Even as theaters nationwide continue to open their doors after a torturously dormant summer, there's still a bit of a void to fill in terms of new movies currently playing at the multiplex. Studios are finally beginning to fill that void with the release of would-be blockbusters like The New Mutants and Christopher Nolan's long-awaited Tenet, but even as movie lovers ponder braving the multiplex to catch those new releases, streaming giant Netflix continues to give them good reason to stay home. 
Many of Netflix's recent hits have been in-house originals (see the The Old Guard and Project Power), but the streamer has made great efforts to bolster its slate by snatching up killer flicks that slip through the cracks in the theatrical distribution model. The company has also made a cottage industry out of buying overlooked or undervalued films off the festival circuit, a category which has included a few international gems.
Netflix's latest international discovery is a Nigerian film that tells the story of a seemingly average Nigerian man named Raymond (Seun Ajayi) struggling to reconcile a disconnected life in modern-day Lagos with the mystical traditions of his ancient ancestors. That struggle places him in thrall to a powerful "Okoroshi masquerade spirit" as he embarks on a soul-searching journey with a decidedly Afrofuturist aesthetic.
Written and directed by relative newcomer Abba Makama, the film is entitled The Lost Okoroshi. It premiered to raves at the 2019 Toronto International Film Festival, and if that wild setup sounds at all intriguing, you should know it's due to make its Netflix debut on September 4, 2020.
The Lost Okoroshi looks to be a truly wild cinematic experience
"Wild" might be an understatement in describing The Lost Okoroshi. As glimpsed in the trailer, it's more of a mad-cap surrealist adventure drenched as much in the pleasures and pathos of the modern world as it is in an achingly sincere longing to leave that world behind. As such, it may prove a potent cinematic balm for folks who've been battling such demons in a world where the need for genuine connection is as vital (and often unreachable) as ever.
Many of the critics who caught The Lost Okoroshi in its TIFF premiere would seemingly agree. Makama's daringly original film currently boasts a 100% Fresh rating on Rotten Tomatoes, with the critical set praising The Lost Okoroshi as much for its audacious style and spirit as its powerful messaging. In his glowing review for The Hollywood Reporter, John Defore hailed The Lost Okoroshi as "A colorful rejection of soullessness in modern Nigerian culture," adding that in spite of its often playful tone, "it's clear the movie is not a joke."
Pajiba's Kayleigh Donaldson was equally impressed with the dexterous nature of Makama's film, labeling The Lost Okoroshi "a blend of Afrofuturism, music video coolness, traditional Nigerian culture, and slapstick comedy." Donaldson goes on to offer that the film's disparate styles make it, "a fascinating mish-mash of ideas and aesthetics that ensures you'll never be bored throughout its speedy 90 minutes running time."
Given The Lost Okoroshi's current Tomatometer score, you can imagine the other reviewers were every bit as enamored with Abba Makama's film as Defore and Donaldson. If you want to discover the cinematic magic for yourself, Netflix is gearing up to facilitate that experience on September 4.