Read This Before You See Project Power
This content was paid for by Netflix and created by Looper.
A pill that gives you superpowers. A rise in superpowered crime. A former soldier devoted to stopping the threat at its source. A cop willing to bend the rules in the name of law and order. A teenage dealer caught up in the whole mess. And some of the most dazzling visual effects and action scenes in superhero movie history.
Put them all together and you get Project Power, a new, unconventional sci-fi movie that offers a fresh and innovative spin on the increasingly tried-and-true superhero formula. And yet, if you haven't heard of it, don't be surprised — like the miraculous pharmaceutical at its center, Project Power is draped in mystery. So here's what you need to know: Project Power stars two actors with plenty of prior blockbuster experience, it's based on one of the hottest scripts in Hollywood, and it isn't like any other superhero movie you've ever seen.
Okay, okay, you want more? Here's everything you should know before Project Power drops on August 14, 2020. And just so you know, light spoilers ahead.
It all starts with a script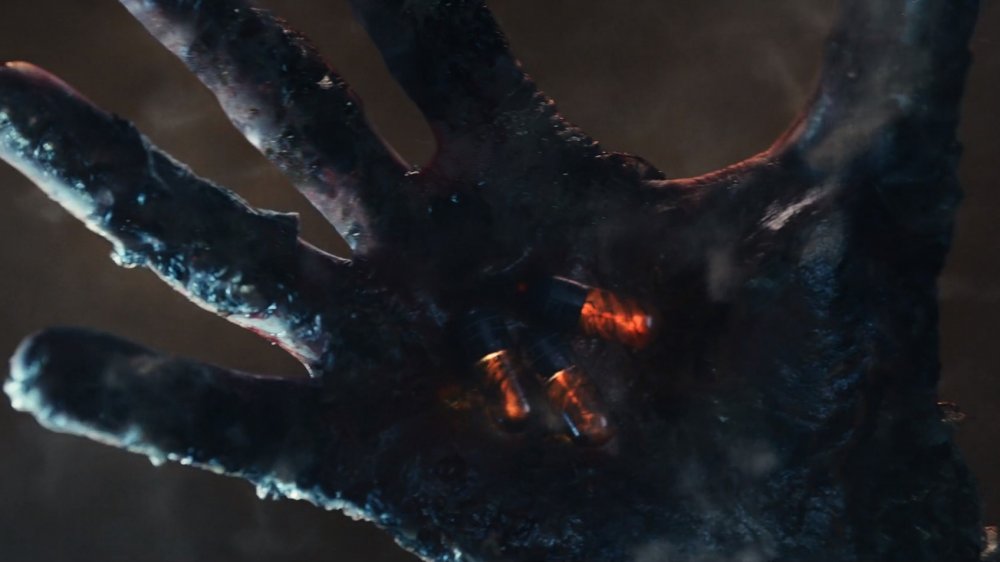 Keep an eye on writer Mattson Tomlin — you may not know his name now, but you will soon. Not only is Tomlin a co-writer on Matt Reeves' upcoming superhero epic The Batman, but he's also collaborating with the Project Power filmmakers once again on a big-screen adaptation of Mega Man, based on the classic video game franchise. Still, Project Power came first. Back in October 2017, Project Power was the subject of a fierce bidding war between a number of Hollywood studios.
Given the story's unique premise, it's easy to see why. In Project Power, a new pill called Power has begun flooding the streets of New Orleans that grants anyone who takes it superpowers. There's just one catch — okay, two catches. For one, while the chemically induced abilities are powerful, they only last for five minutes. For another, the powers the pill bestows are unique to the person taking it. Yeah, you might get invisibility or super-speed. You might also blow up and die. So, y'know. It's a gamble.
But who's responsible for Power flooding the streets of New Orleans...and why are they making it happen? And for that matter, who could possibly be powerful enough to put a stop to it?
A cast full of Hollywood superheroes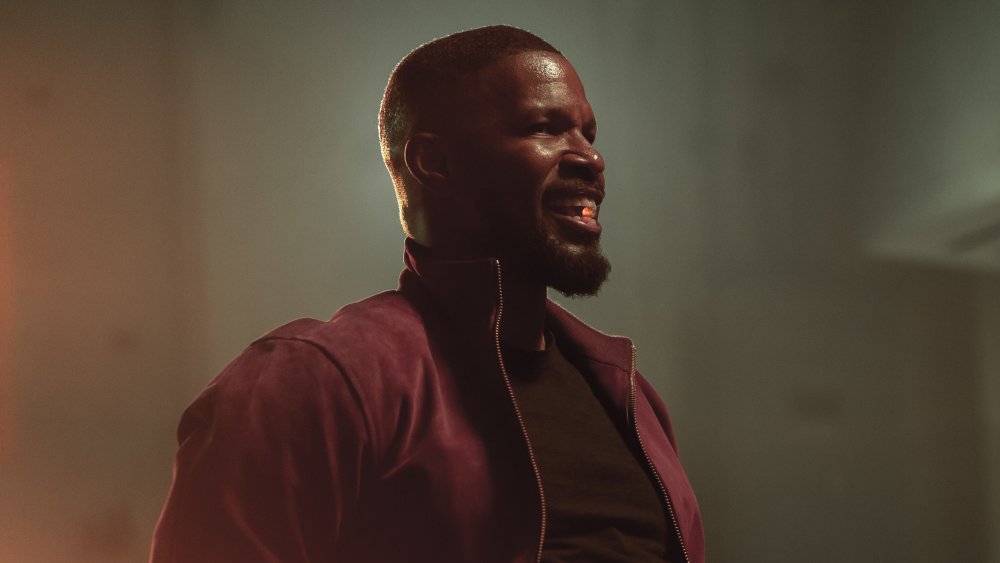 Skip Bolen/Netflix
You know Jamie Foxx. In Project Power, Foxx plays Art, a vigilante with a mysterious link to the pill's origins, but that's just the tip of the iceberg. In 2005, Foxx won an Oscar for his portrayal of Ray Charles in Ray. That same year, he was nominated for another for his performance in Collateral. He's been in everything from Dreamgirls to Miami Vice to Annie. He's headlined his own sitcom, won Grammys, and hosted game shows. He's even played a super-powered being before — in The Amazing Spider-Man 2, Foxx appeared as the iconic Spidey villain Electro.
You know Joseph Gordon-Levitt, too. Not only did Gordon-Levitt have a major role in The Dark Knight Rises, but his diverse filmography includes dramas like 50/50, romantic comedies like (500) Days of Summer, biopics like Snowden and Lincoln, sci-fi action flicks like Looper, and everything in between. In other words, he's an incredibly versatile actor, which serves him well for his turn as Frank, a New Orleans police officer who takes Project Power's signature pill on the sly.
You may not know Dominique Fishback, but you will soon. The young actor, who most recently appeared in David Simon's The Deuce, appears in Project Power as Robin, a high school student who also happens to be Frank's dealer. Fishback is Project Power's heart and soul. Even up against heavyweights like Foxx and Gordon-Levitt, she manages to steal the show.
But that's not all!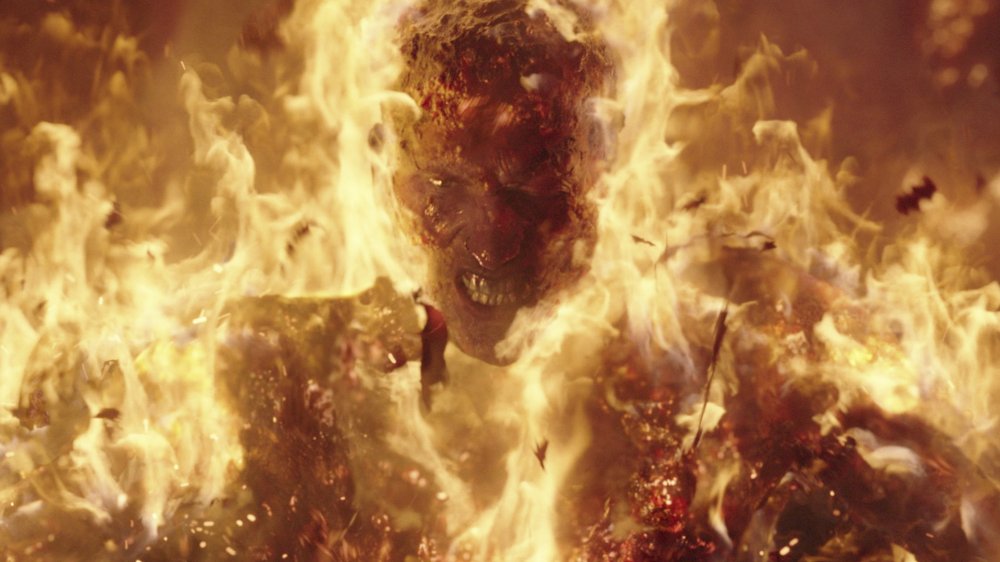 Courtesy of Netflix
Foxx, Fishback, and Gordon-Levitt may be Project Power's biggest stars, but they're not the only ones. The entire cast is filled with Hollywood veterans. The first one you'll notice is Rodrigo Santoro as Biggie, a man who sells Power for the shadowy organization behind the pill's creation. He's also King Xerxes of Persia in 300 and its sequel, Maeve's boyfriend Hector on Westworld, and the castaway Paulo on Lost. Tony-award winning actor and The People v. O. J. Simpson: American Crime Story and Law and Order: Criminal Intent star Courtney B. Vance appears as Captain Crane, Frank's world-weary boss. Amy Landecker, who plays a scientist with links to the organization behind the Power pill, is best known for her leading role on Transparent and supporting turns in films like Dan in Real Life and A Serious Man.
Project Power has a few fun guest appearances, too. YouTube personality Casey Neistat makes a brief cameo about halfway through the movie. Former UFC fighter and stunt man Tait Fletcher pops up as a bearded heavy that you do not want to mess with. The best one though, is Colson Baker — aka rapper Machine Gun Kelly — as Newt, the fire-powered hooligan who gives Foxx's Art the fight of his life. You'll have to pay attention to recognize him, though. He's hidden under some pretty gnarly makeup.
New genre, same sense of style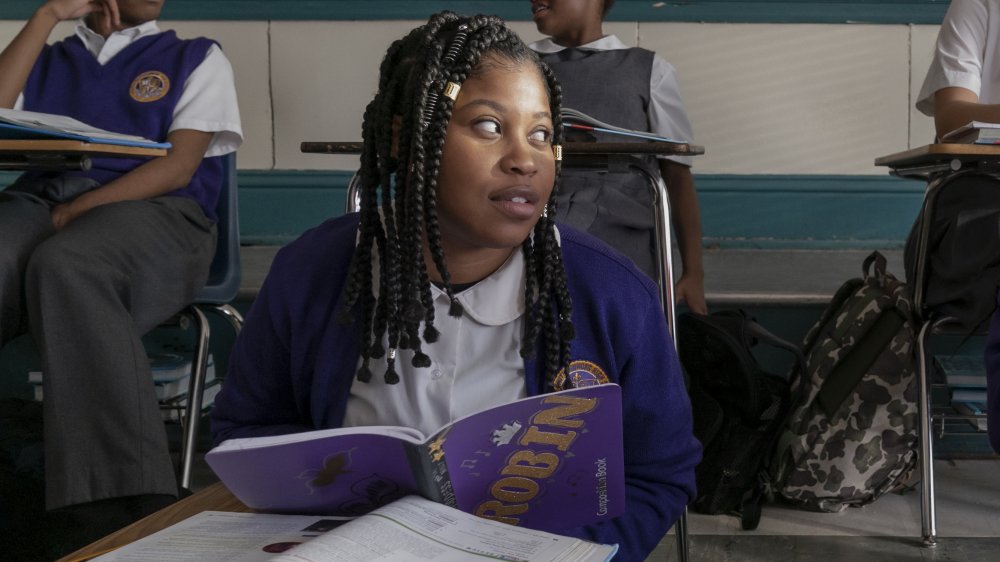 Skip Bolen/Netflix
At first, directors Ariel Schulman and Henry Joost seem like an odd choice for a superpowered action movie like Project Power. Their breakthrough movie was Catfish, a documentary about Schulman's younger brother and his sketchy online relationship that was so popular its title has become shorthand for internet trickery (and it also spawned a TV spinoff). From there, they moved on to the documentary-style horror movies Paranormal Activity 3 and 4, which paved the way for the more traditional fright flick Viral and the virtual reality thriller Nerve.
Look a little closer, though, and you'll find a number of similarities to Shulman and Joost's previous films. Project Power isn't about the internet, but like Nerve and Catfish, it's all about the dark side of tech. On the scarier front, Project Power's transformations — especially the ones that go horrifically wrong — have more than a little bit of body horror mixed in. Project Power is as gory as a horror movie, too. When it comes to showing the aftermath of Project Power's super-powered slugfests, Shulman and Joost don't pull any punches.
This isn't to say that Project Power is repetitive, of course. In terms of scope, it's the duo's biggest movie to date, and it's their first with real, honest-to-goodness action scenes. Thankfully, Shulman and Joost are more than up to the job. The fights between Art, Frank, and their powered-up rivals are gritty and violent, yet also have a creative playfulness you won't find in bigger-budget superhero epics. Trust us. You've never seen anything quite like 'em.