What It's Like Working With Chadwick Boseman - Exclusive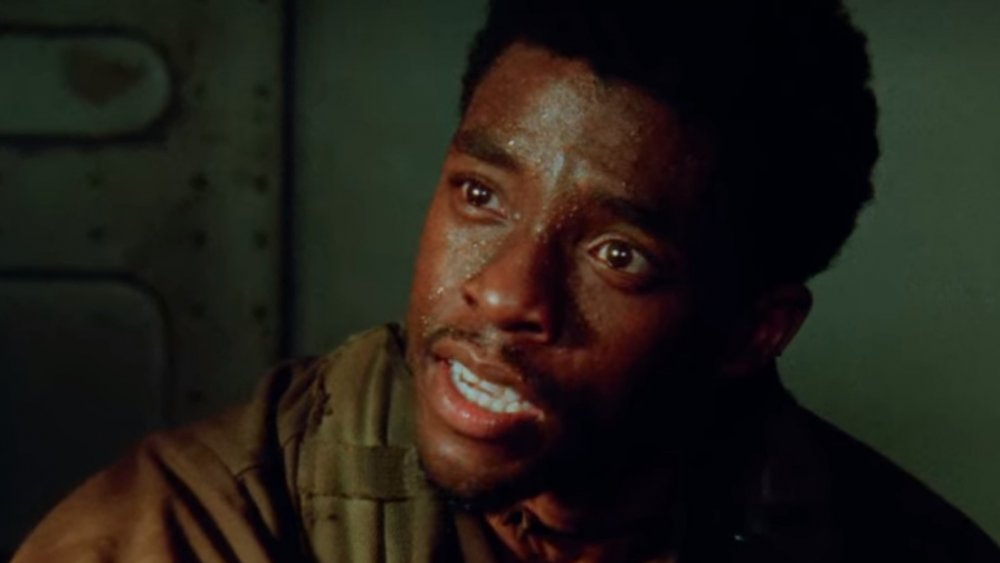 Best known for playing T'Challa, the King of Wakanda who dons the mantle of Black Panther to fight evil in the Marvel Universe, actor Chadwick Boseman is the ultimate blend of action star and dynamic actor with talent to spare. When he's on screen, it's hard to tear your eyes away from the compelling and commanding performance Boseman gives in every character he embodies. When word got out that Boseman was one of the stars of the new Spike Lee film Da 5 Bloods, portraying Norman Earl "Stormin' Norm" Holloway, anticipation was unsurprisingly high.
Looper recently spoke with another Da 5 Bloods lead — prolific actor Delroy Lindo, who plays Paul in the Netflix film — in an exclusive interview about his time working with Chadwick Boseman.
Lindo tells us that when arriving on set in Thailand, the rest of the cast naturally fell into the business of bonding with each other. "It was completely organic, just talking. We were all staying at the same hotel so we'd have lunch together, we'd have breakfast together. And we would just talk — we would just commune, and we were communing about a wide range of things," shares Lindo. "What was special is that it was completely organic. We didn't decide to do that. It just happened."
Chadwick Boseman's first day on set presented unique acting challenges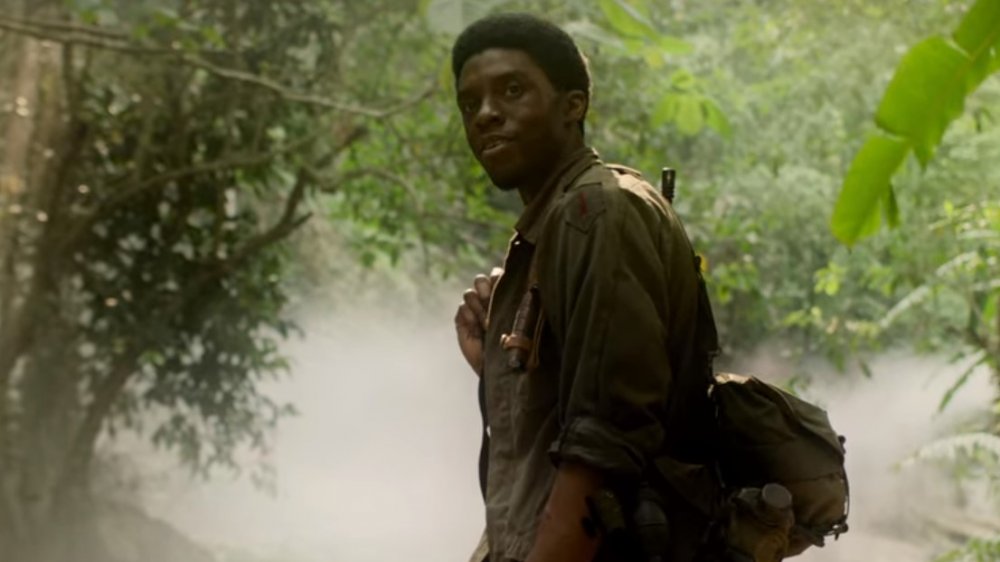 Weeks later, Boseman arrived to film his scenes as Stormin' Norman, a soldier who never made it back from the Vietnam War. "He just fit in seamlessly," Lindo says.
A veteran actor who has worked with Lee on films in the past, Lindo did his homework on his younger co-star prior to him arriving on the set of Da 5 Bloods. "Obviously, I had seen Black Panther. I had never met Chadwick before. He's a wonderful actor — I don't want to skirt over that," he shares with us. "I saw Black Panther, but I also saw 42, I saw when he played James Brown. I saw that work. He's a phenomenal actor — clearly."
Like most movies, Da 5 Bloods wasn't shot chronologically in accordance with its script, which can present some additional challenges for actors looking to develop relationships with the other characters in the film. Because of the shooting schedule, Boseman and Lindo's first scene together is one closer to the end of the movie — and one of the most poignant. Lindo told us, "As far as my working with Chadwick, [it was] very, very interesting. It happens in film all the time: His very first day of work — literally, his first day of work on the film — was our scene where we meet at the river."
True professionals are like a highly trained sports team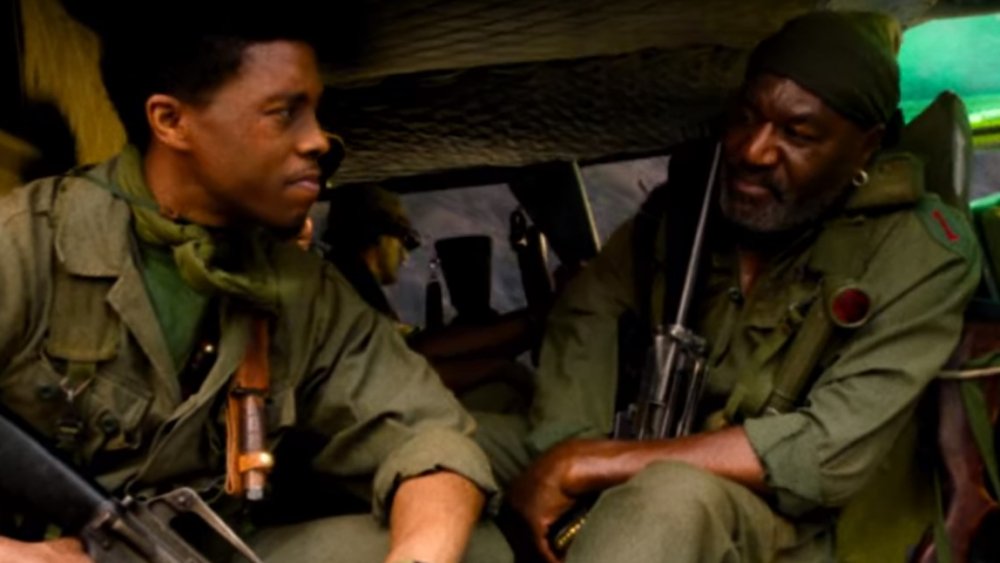 As Lindo tells it, that first day was a smash success: "Later on, maybe a week, a week and a half later, a couple of people said to me, 'My, God, man, that scene just worked.' And that was also an extremely affirming thing to hear, particularly given we didn't know each other."
Being in such a vulnerable and powerful scene takes a leap of faith, but pros like Boseman and Lindo can count on their chops and the caliber of actors around them to get the job done. For Lindo, he had no hesitations about whether he could rely on Boseman. 
"I guess that I didn't doubt for one second that he would show up creatively. I didn't doubt that. That's not a conscious thought that I had, but it's just like, if you're an athlete, if you're a basketball player — when you pass the ball to a cat on the court, he's got it. You're not thinking, 'Oh, well, I don't know about him.' No, he's got it. He's got it," says Lindo. "So, working with him — I didn't think about it at the time — but I guess I just had an awareness and a confidence that he would be present and do the work. And he did it."
Those interested can check out Chadwick Boseman and Delroy Lindo's work in Da 5 Bloods on Netflix now.