The Real Reason Katana Isn't Returning For The Suicide Squad Sequel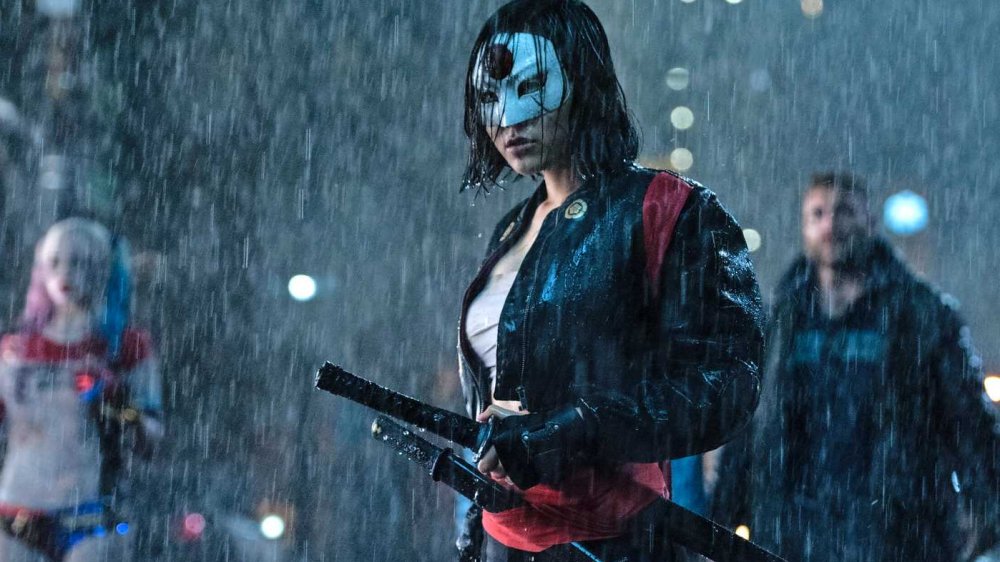 Warner Bros.
2016's Suicide Squad might have racked up a worldwide gross of over $746 million, according to Box Office Mojo, but it also got savaged by both critics and audiences, and it's not hard to figure out why. From the rampant misogyny and racial stereotypes as described by the Daily Beast to a rushed script and an even more rushed editing process that the Hollywood Reporter documented, the end result was a film that, if it didn't offend you right out of the theater,  probably left you with a spinning headache.
This wouldn't seem like a good launchpad for a sequel, but when you combine the cult popularity of Margot Robbie's Harley Quinn with Warner Bros. expertly snatching up Guardians of the Galaxy director James Gunn right when he was on the outs with Marvel, you end up with The Suicide Squad, the upcoming quasi-sequel/reboot that will hit theaters in 2021, and hopefully right the ship. As anticipation builds, Gunn has finally unveiled the full lineup for his team, including lots of new characters and a few returning favorites. Among those who won't be returning, though, is Katana, the sword-wielding bodyguard played in the 2016 film by Karen Fukuhara. Where'd she go? 
Katana is MIA, it seems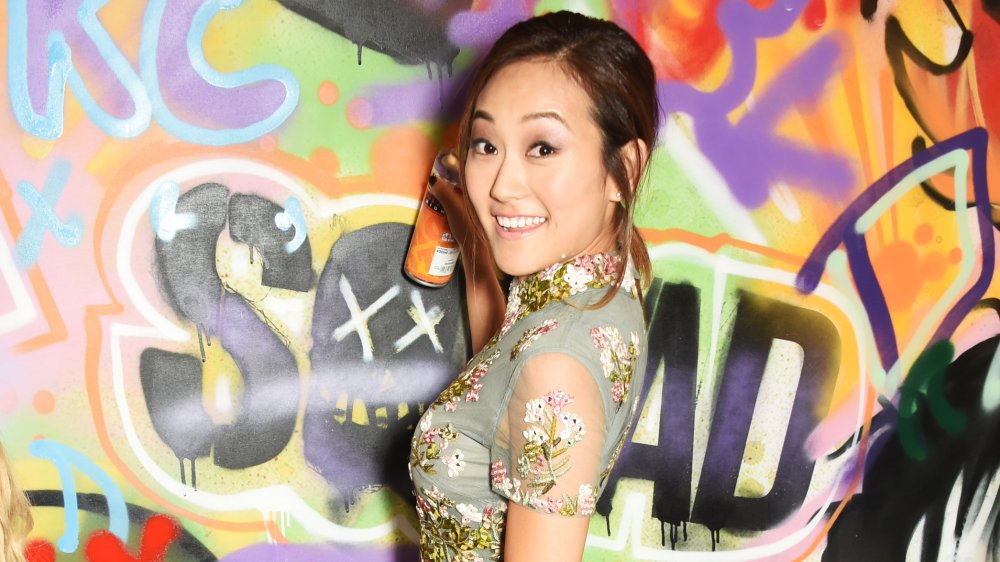 David M. Benett/Getty Images
The 2016 Suicide Squad wasn't great when it came to character development. Even when the film did slow down to focus on something, like Harley Quinn and the Joker's relationship, it did so in a toxic or problematic way. Katana, though, was one of the characters most blatantly ignored throughout the film. Her genuinely interesting backstory, as a traumatized figure wielding a sword that traps the souls of every person who tastes its blade (including her dead husband), is glossed over so quickly that most audience members barely noticed it, and her presence carried very little plot impact. In 2020, director David Ayer revealed on Twitter that a fight scene wherein an Enchantress-possessed Katana would've come to blows with the rest of the team was cut, which is ... something? 
Anyhow, Katana will not return in 2021's The Suicide Squad. Gunn hasn't yet explained why, but the reasons don't seem too hard to decipher. 
For one, Gunn's team is balancing a lot of characters, a number of whom will presumably be killed off, and it would be a waste to bring back Fukuhara for another bit part unless her character could have a solid role this time. Furthermore, Katana might've just not fit Gunn's vision; she's a dark, serious, complex character, and Gunn's DC FanDome promo for The Suicide Squad implies more of a humorous, over-the-top romp featuring goofy second-stringers like King Shark, Ratcatcher, and Polka-Dot Man. 
That said, while Katana might've not made the cut this time around, she's a character deserving of a bigger role in a future DC film, whether it's a Suicide Squad sequel or something else.
The Suicide Squad hits theaters on August 6, 2021.