The Suicide Squad: King Shark's Backstory Explained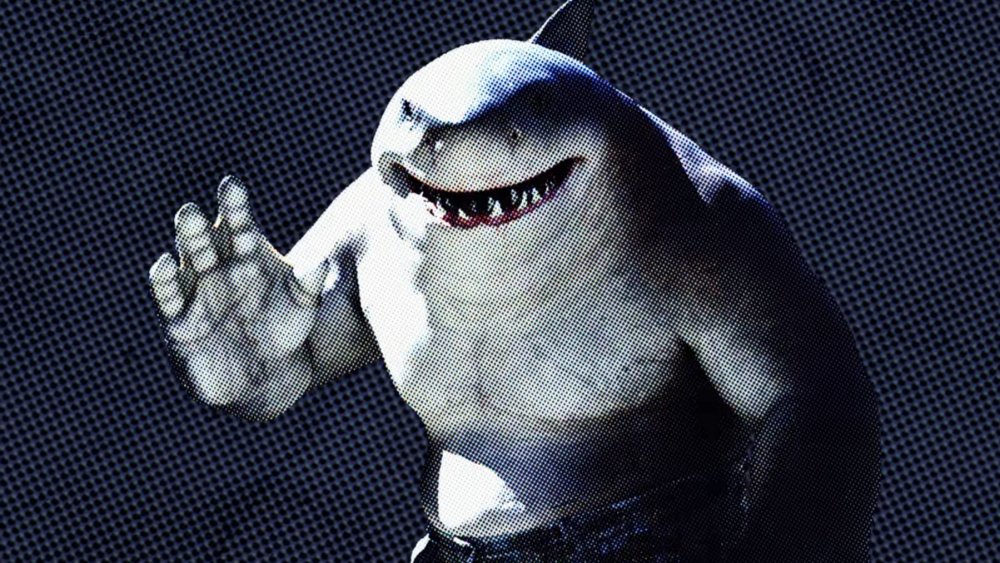 Warner Bros./DC Entertainment
DC FanDome proved to be a veritable treasure trove of exciting reveals about James Gunn's upcoming Suicide Squad reboot-sequel, helpfully titled The Suicide Squad. Not only did we learn that there's an incredible looking video game in the works, but we also got our first official look at the roster of baddies that Amanda Waller (Viola Davis) has assembled for Task Force X's second feature film outing. There are some pretty awesome new additions (hello Nathan Fillion as TDK), but few are as eye-catching as King Shark (Steve Agee).
If you're overwhelmed by all the news and asking yourself, "Wait, which one is King Shark?" well, he's the one who is a shark on top, with jeans-wearing human legs on the bottom. Don't worry, we're not going to revoke your fan card if you aren't familiar with this DC Comics villain. He's a bit of a deep cut, and The Suicide Squad is actually the first live-action feature film appearance for the character.
Here's what you need to know about the backstory of this aquatic menace.
Who (or what) is King Shark?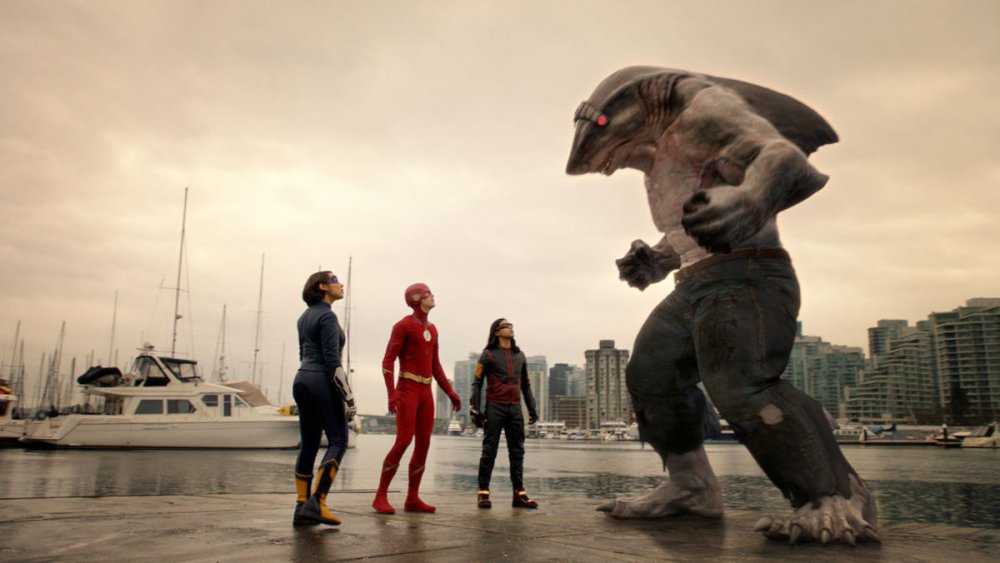 Warner Bros./DC Entertainment/The CW
So, the most obvious question when it comes to King Shark's origins is how a half-shark, half-human creature came to be. According to the official database at DCUniverse.com, the answer is quite simple. King Shark is the product of an ancient shark god and a human woman. His real name is Nanaue, and for much of his life, he was terrorizing people on a local level in the waters of his native Hawaii.
King Shark made his first comic-book appearance in 1994's Superboy #0. He was introduced to the world of superheroes and villains when Sam Makoa, a Hawaiian police officer, dragged him out of the ocean to prevent his reign of aquatic terror. From there, he became involved in a number of on-land skirmishes between the forces of good and evil. It wasn't long before he caught the attention of Amanda Waller, who drafted him to be a member of her Suicide Squad.
Since then, King Shark has appeared across many DC properties, popping up in everything from Aquaman comics to the CW's The Flash series. While The Suicide Squad will mark his first live-action feature film, Suicide Squad director David Ayer revealed during a Twitter Q&A that he had wanted the character to appear in the 2016 film. "We realized it would take a lot... of CG work — I wasn't quite comfortable having a full CG character," he explained.
Whether or not King Shark translates well to the big screen remains to be seen, but we look forward to finding out when we finally get to check out The Suicide Squad on August 6, 2021.